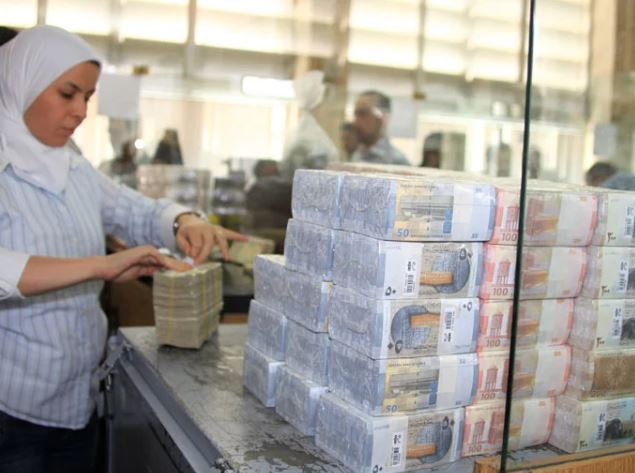 QAMISHLI, Syria (North Press) – On Tuesday, the Syrian governmentapproved the initial allocations for the draft state budget of 2022 with doubled increase in comparison to the budget of 2021.
Following the session held by Higher Council for Economic and Social Planning, the Syrian Minister of Finance, Kinan Yaghi, estimated the deficit of budget project of 2022 by about 4,118 billion Syrian pounds (SYP).
"The estimated deficit in the draft budget will be covered as following: 600 billion SYP borrowed through treasury bonds, about 500 million from external resources, and the rest will be covered by the Central Bank of Syria as allocations taken from the reserve in the bank," Yaghi said.
Higher Council for Economic and Social Planning approved the initial allocations for the draft state budget of 2022 with 13,325 billion SYP in comparison to 8,500 billion SYP in 2021, according to pro-government SANA.
Every year in either August or September, the Syrian government starts the process of approving the state's general budget draft, which is discussed by the People's Assembly and then approved by the presidency in order to issue the budget by a decree before the beginning of the next year.
However, this year, they delayed the budget draft to the second half of October.
Economical analysts see that the large numbers released by the government for the budget "aim at refreshing Syrian's hopes on an improvement that may touch living conditions, but reality is unlike what is written on paper by the government."
In light of the lack of the government importations, the almost scarce revenues from various economic, commercial and agricultural sectors, and the paralyzed production and investment, economical experts pose questions on the ability of the Syrian government to secure the huge amounts for the budget draft of 2022.
Reporting by Mousa Haydar