Home
Middle East
Egypt, Greece and Cyprus condemn Turkish abuses in eastern Mediterranean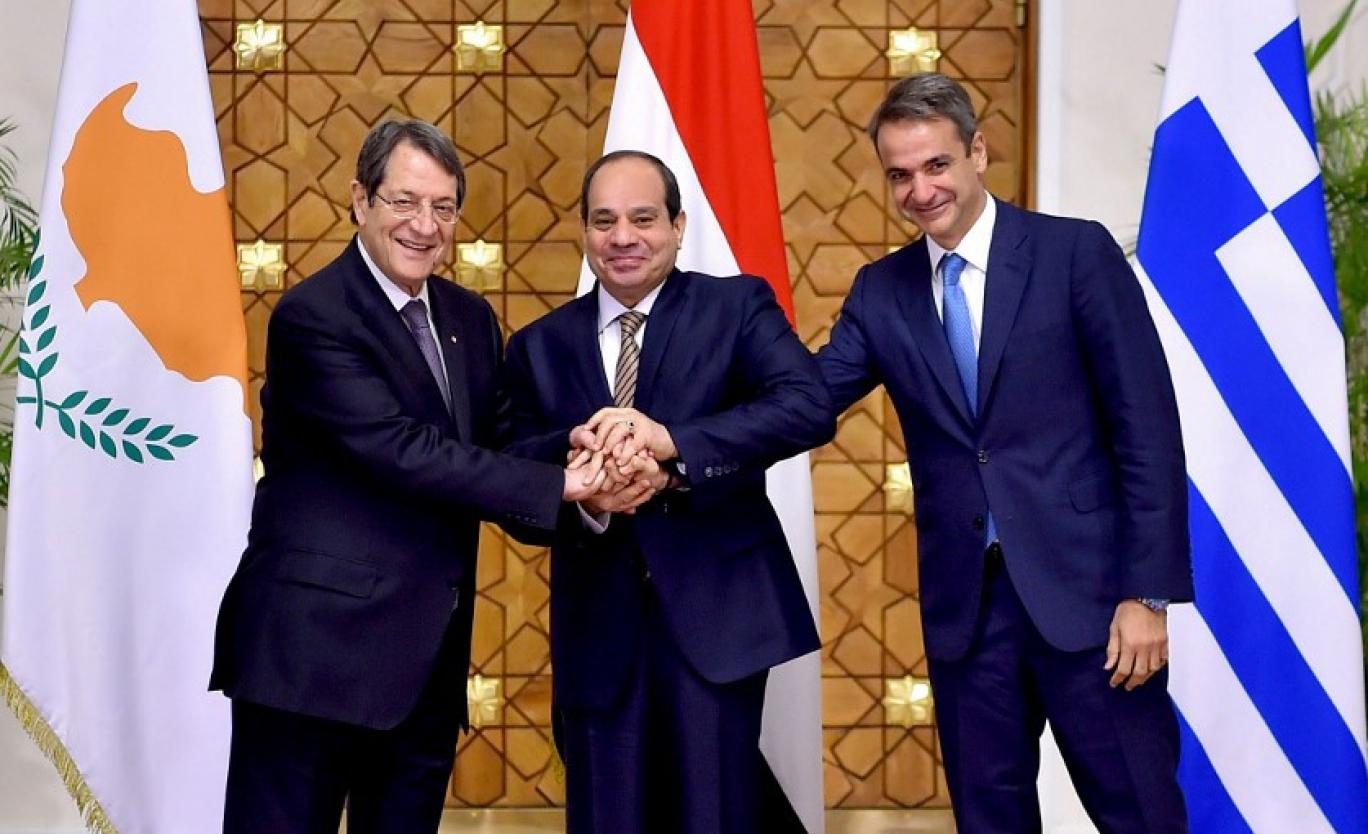 QAMISHLI, Syria (North Press) – On Tuesday, the presidents of Egypt, Greece and Cyprus discussed joint cooperation in a number of common issues, the most prominent of which was related to Turkish expansions in the eastern Mediterranean.
This came in a press conference following the conclusion of the trilateral summit among the presidents of Egypt, Greece and Cyprus in its ninth round in Athens, within the framework of the trilateral cooperation mechanism that was launched in 2014.
Cypriot President Nicos Anastasiades called on Turkey to stop its "expansionist intentions" and respect international law, as well as to implement United Nations resolutions on Cyprus.
He noted to Turkey's lack of "respect" for the UN Security Council resolutions on the Cyprus issue.
He also revealed Turkish efforts to establish an air military base on the territory of Cyprus.
For his part, the Greek Prime Minister Kyriakos Mitsotakis announced the agreement with Egypt and Cyprus to condemn Turkish violations in the eastern Mediterranean.
He stressed the need to abide by the UN Security Council resolutions to bring peace to the eastern Mediterranean, and to reject unilateral moves by any party.
While the Egyptian President Abdel Fattah el-Sisi reiterated his support for a "comprehensive and just" solution to the Cyprus issue based on international resolutions, and coordination with Greece and Cyprus to confront "regional and international challenges."
He called for the need to confront what he described as "terrorist organizations in Syria."
El-Sisi also expressed his country's support for the establishment of a Palestinian state on the 1967 borders, with East Jerusalem as its capital, as this is "the core of the conflict in the Middle East," as he described it.
The three presidents discussed the Libyan issue, where they called for holding the Libyan elections on time to ensure the success of the democratic transition process and the exit of foreign forces from it.
Reporting by Hassan Haji