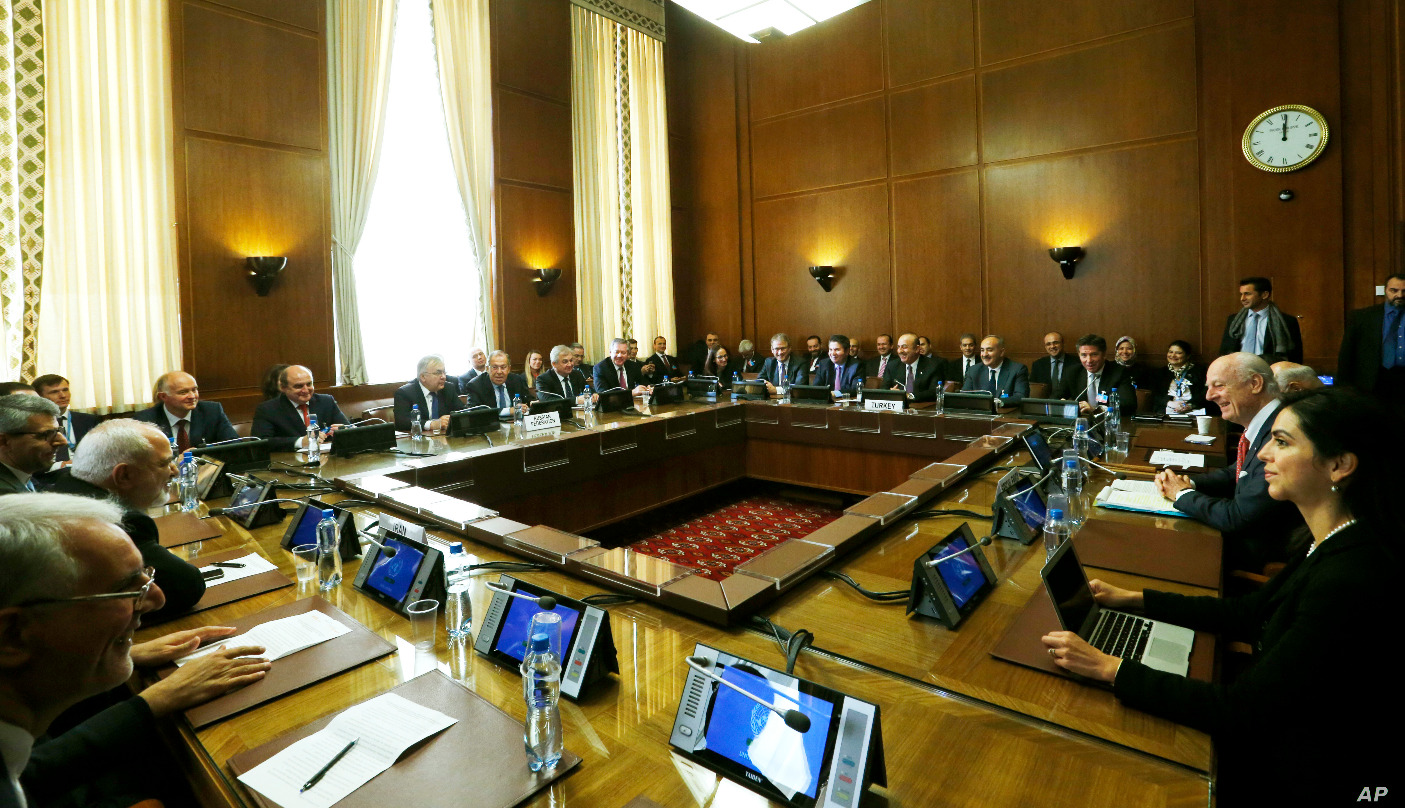 QAMISHLI, Syria (North Press) – On Sunday, the Small Body of the Syrian Constitutional Committee holds its first meetings in Geneva between the two co-chairs of the Syrian government and the Syrian opposition in the presence of Geir Pedersen, UN Special Envoy for Syria.
The meeting between the two co-chairs is the first of its kind since the starting of the Constitutional Committee.
On Saturday, Hadi al-Bahra, co-chair of the Constitutional Committee on the opposition side, arrived in Geneva to participate in the sixth round of the Constitutional Committee session.
The current sixth round is to discuss the proposals of the basic principles of the constitution in accordance with the agreed methodology, al-Bahra said prior to the meeting with his counterpart co-chair and Pedersen.
On September 28, Pedersen had announced the date of the current session.
"The Small Body will meet in Geneva on October 18.Hence invitations have been issued for a sixth session of the committee," Pedersen told the Security Council in briefing.
"Following eight months of intensive work with the two co-chairs (of the committee), I am pleased to announce that the co-chairs will meet, for the first time, the day before to prepare the session," he said.
The Constitutional Committee has a Large and a Small Body: the Large Body comprises 150 members: 50 members of the government, 50 of the opposition, and 50 of civil society. While the Small Body comprises 45 members: 15 members for each party.
Both the opposition-nominated Hadi al-Bahra and the government-nominated Ahmad Kuzbari are the co-chairs of the Constitutional Committee.
Reporting by Mousa Haydar