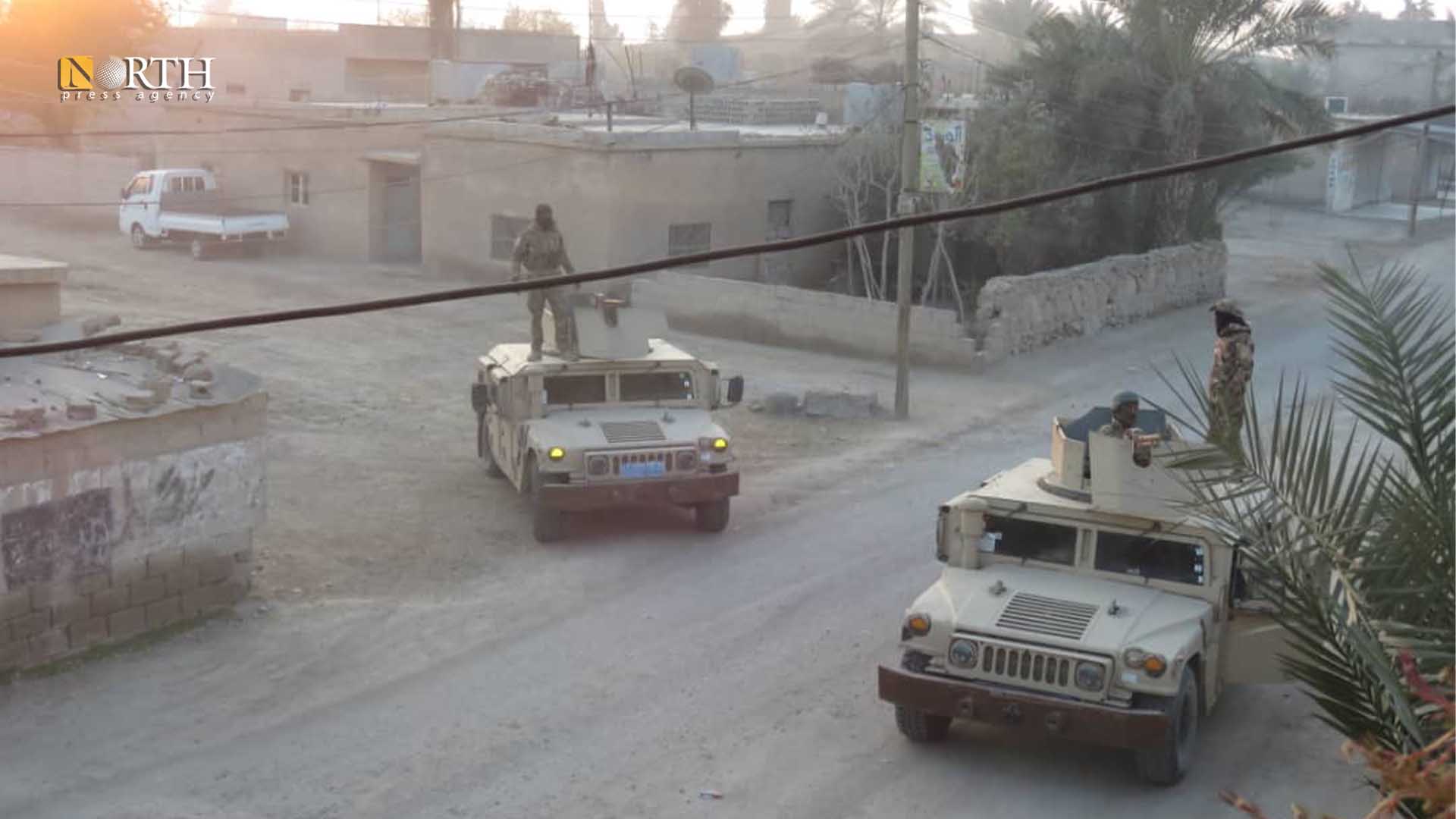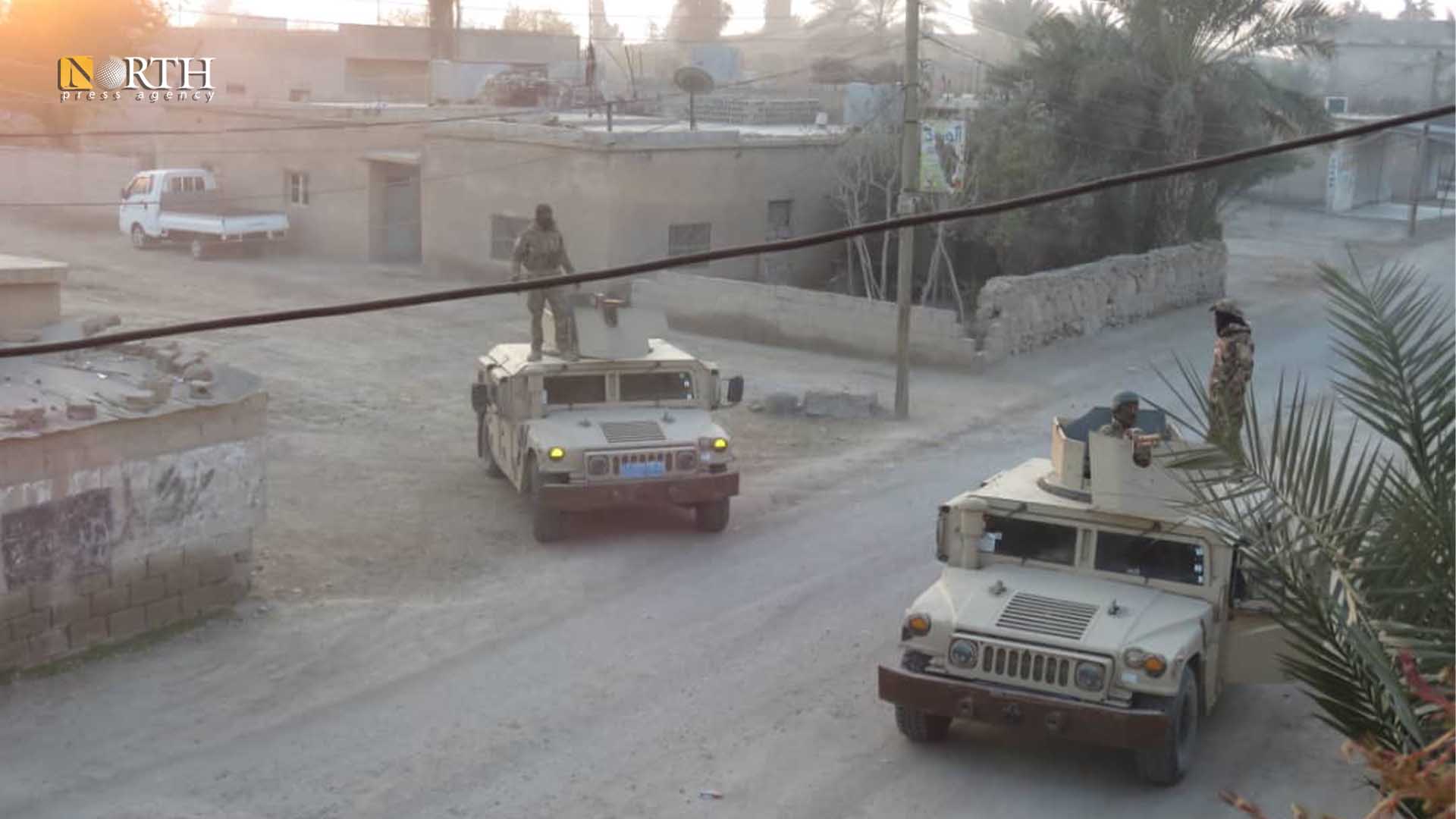 DEIR EZ-ZOR, Syria (North Press) – On Saturday, Syrian Democratic Forces (SDF), with air and ground support from the US-led Global Coalition forces, arrested eight wanted persons on charges of belonging to the Islamic State (ISIS) in a town east of Deir ez-Zor, eastern Syria.
Special units of the SDF and Internal Security Forces (Asayish), with air support of the Coalition forces, raided several neighborhoods in the town of al-Zir, 35 km east of Deir ez-Zor, a military source of the SDF in the town said.
The operation came after an investigation and intelligence gathering on the activities of the wanted persons, as they were arrested in their houses in al-Hasiya neighborhood in the outskirts of the town, the source added.
He pointed out that they had seized AK-47s, military pistols, ammunition, military quivers and documents that proved their involvement in belonging to ISIS, and plans to carry out assassinations in the region.
On October 10, the SDF imposed a security cordon on the village of al-Tekeihi in al-Busayrah district east of Deir ez-Zor, after gunmen attacked a military vehicle of the former.
The eastern countryside of Deir ez-Zor is witnessing widespread assassinations of members of the SDF, employees of the Autonomous Administration of North and East Syria, tribal notables and residents in the area.
Reporting by Muhammad Ali