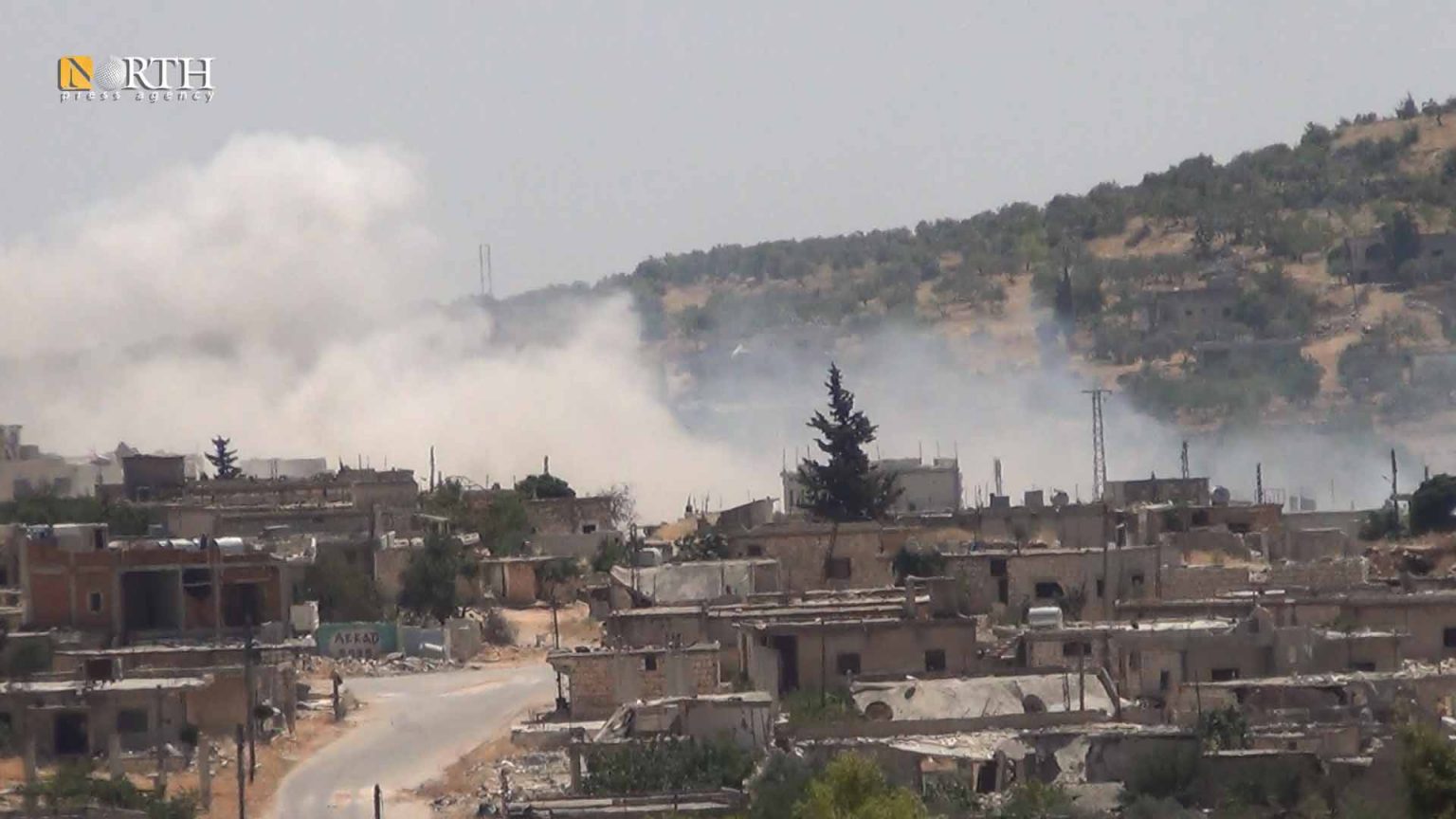 IDLIB, Syria (North Press) – On Friday, Syrian government forces sent massive military reinforcement to the frontlines in the countryside of Idlib, northwest Syria, amid mutual bombardment with Turkish-backed armed opposition factions.
On Friday afternoon, the government forces sent massive military reinforcements to the frontlines near the cities of Ma'arat al-Nu'man and Saraqib, south and east of Idlib, military sources told North Press.
The military reinforcements included missiles, tanks, dozens of military vehicles, and personnel carriers, the sources added.
Meanwhile, opposition military sources told North Press that the government forces bombed the towns of Kansafra and al-Fatira in Zawiya Mountain area, south of Idlib, and the Ghab Plain in Hama countryside, with heavy artillery shells.
The bombing coincided with intense flight of Russian drones and warplanes over the area.
For months, areas in Syria's northwest have been witnessing mutual shelling between parties to the conflict in different areas amid news on government military reinforcements to different areas in the region.
Although the de-escalation zone in northwest Syria is subject to a Russian-Turkish ceasefire agreement signed in March 2020, the area witnesses frequent mutual bombardment despite the entry of the ceasefire into force.
Reporting by Bara' al-Shami/Samir Awad