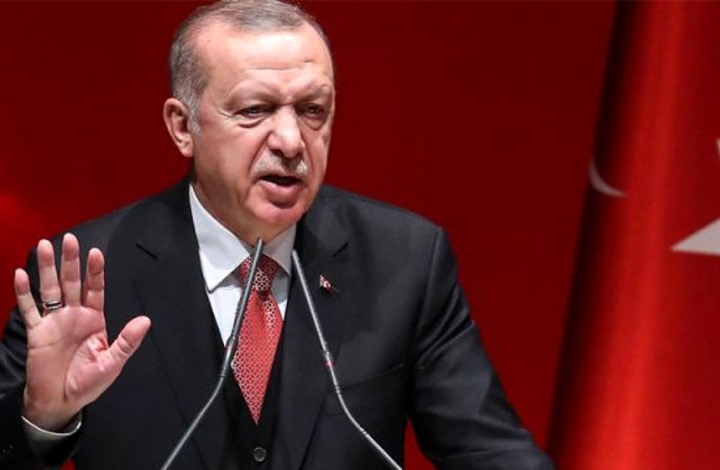 QAMISHLI, Syria (North Press) – Turkish President Recep Tayyip Erogan announced that his country insists on countering organizations that he said to be backed by the US in Syria and the Syrian authorities.
"We are determined to eliminate the threats originating from those areas," Erdogan said on October 11, referring to Tel Rifaat region in Aleppo northern countryside.
"Turkey insists on countering the Syrian Democratic Forces (SDF), People's Protection Unites (YPG), and the Syrian government," Anadolu Agency cited Erdogan as saying.
Meanwhile, the Turkish president pledged to continue what he described as "our fight" in Syria a very different way in the coming period.
"Those organizations in Syria are supported by the US-led Global Coalition," Erdogan added.
"Our fight against them will continue in a very different way, we will battle against those organizations supported by either the US or the regime forces, and we are insisting on this issue," he noted.
"US stresses the importance of preserving the ceasefire agreements in Syria's northeast and halt all attacks through border," US Department of State said last week.
On October 9, 2019, Turkish forces, with the support of Syrian opposition factions affiliated with it, invaded the cities of sere Kaniye (Ras al-Ain) and Tel Abyad following the US withdrawal from Syrian-Turkish border.
Late in September, Sinam Muhammad, the Syrian Democratic Council (SDC) envoy to Washington DC, said in an exclusive statement to North Press that the US administration including officials of the White House expressed their will to keep the US troops in Syria's northeast.
She cited the US officials as saying that this for sake of guarantying a long-term stability in the region and enabling it to counter any future challenges.