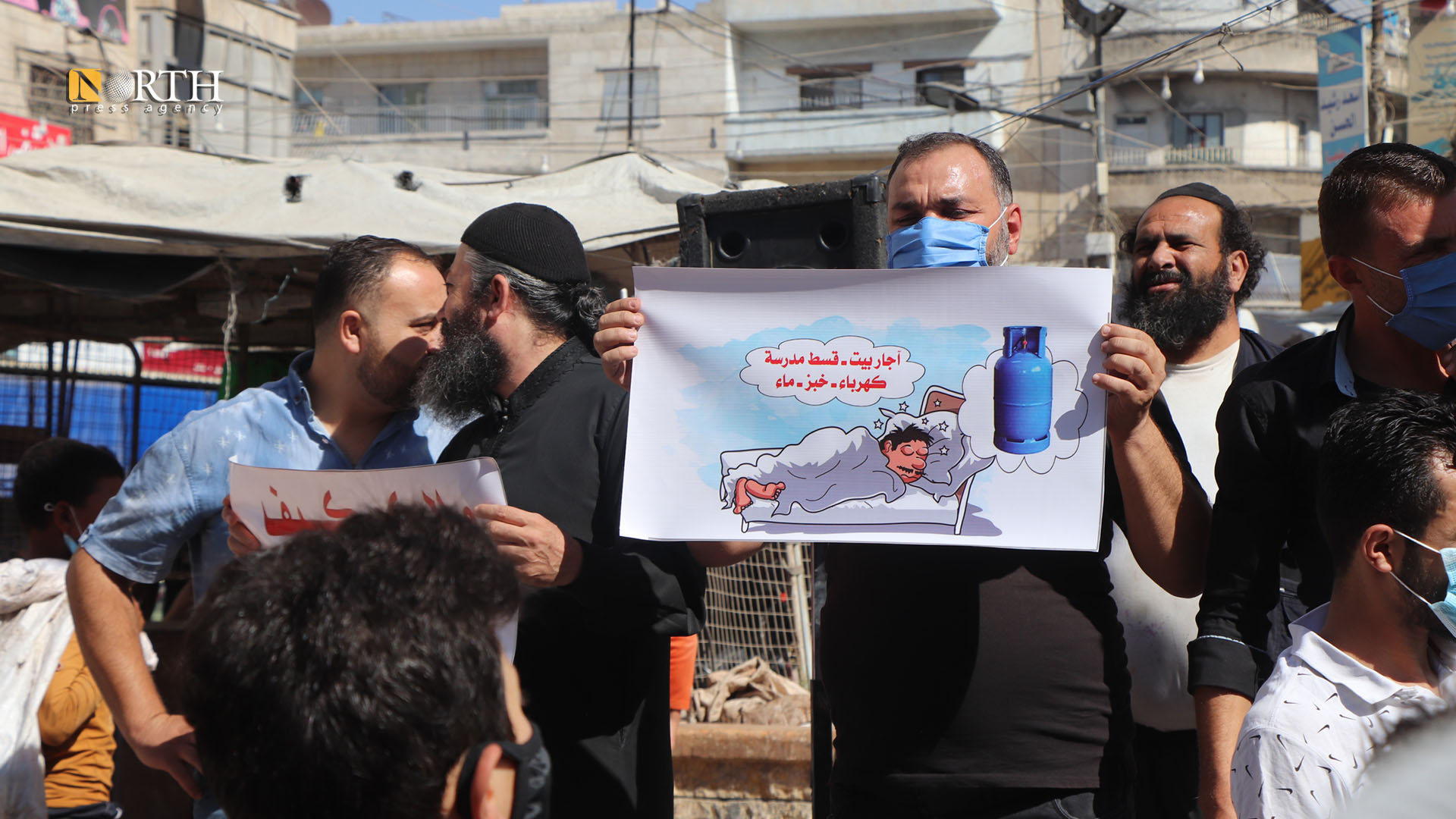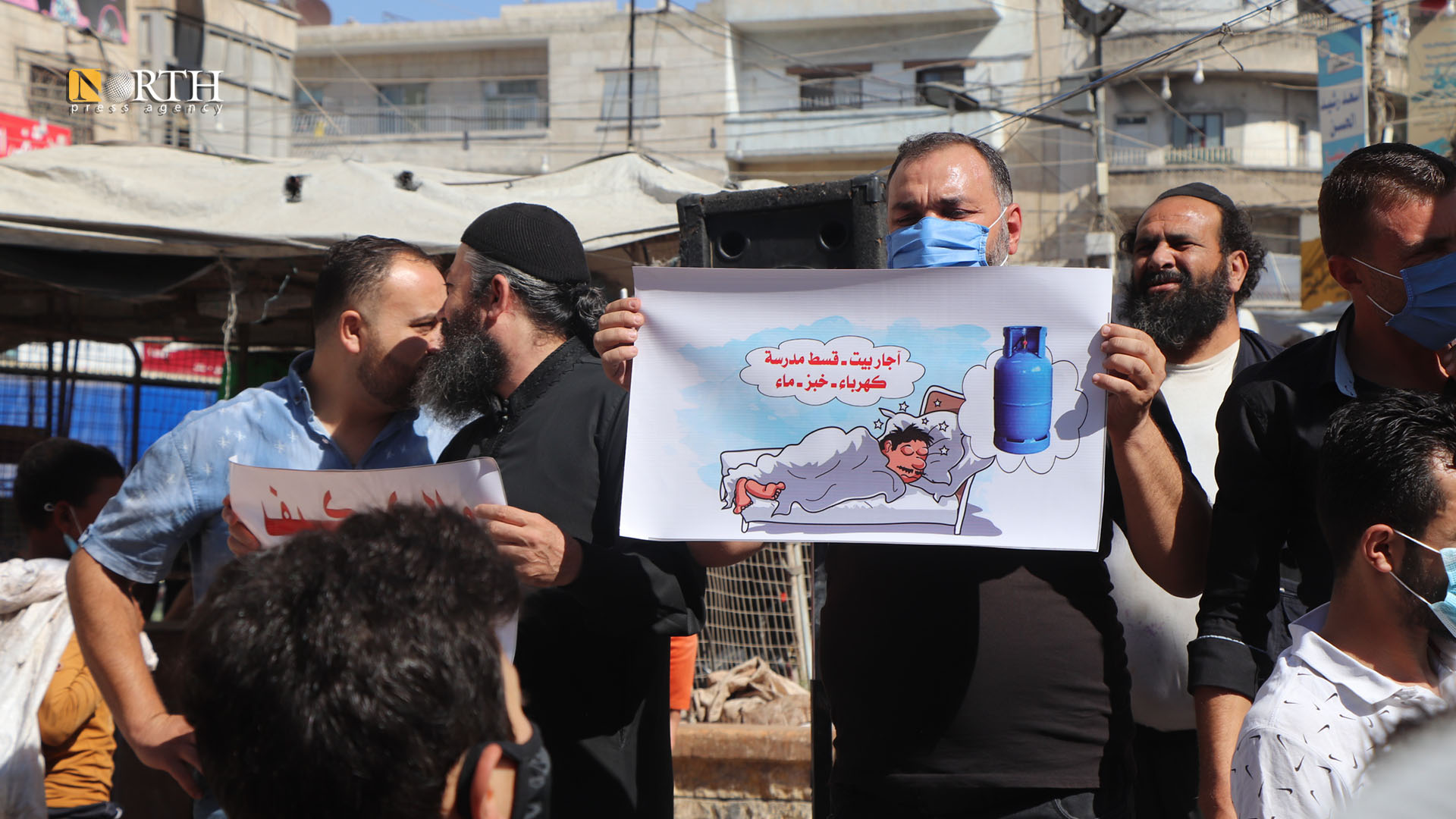 IDLIB, Syria (North Press) – On Friday, dozens of residents of the city of Idlib, northwest Syria, took to streets in a demonstration condemning the unprecedented price hike of fuel and food products there.
After performing Friday prayers, hundreds of protesters took to streets in a massive demonstration in al-Sa'a squire in the city center of Idlib against the Salvation Government, the civilian wing of Hayat Tahrir al-Sham (HTS, formerly al-Nusra Front), local sources told North Press.
The protesters raised slogans demanding the Salvation Government "to abstain from the policy of authoritarianism and sharing residents their livelihood," the sources added.
The protesters chanted slogans against the Salvation Government and the HTS leader, Abu Mohammad al-Jolani, according to the same sources.
The Idlib city is witnessing a rise in the prices of fuel and food products, as Watad Petroleum Company raised the price of each household gas cylinder from 98 to 114 Turkish lira(12.38 US Dollar).
Watad, which was established by the Salvation Government two years ago, is the only party responsible for importing fuel into Idlib allowing it to monopolize materials.
"The HTS takes a percentage of profits of traders operating in Idlib, and this is the reason after the increasing prices of most of food products and livelihood basics," informed sources have previously told North Press.
Reporting by Samir Awad