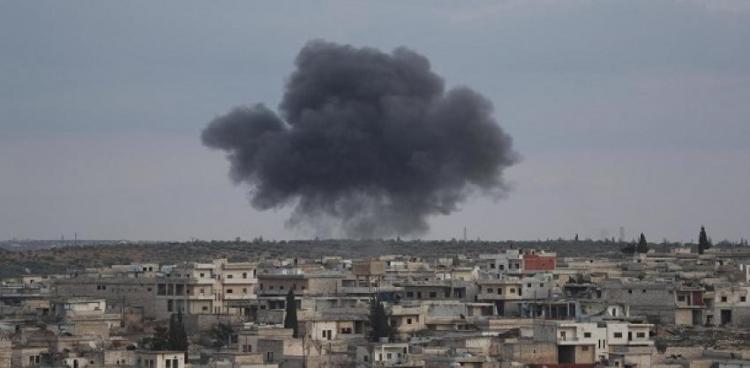 IDLIB, Syria (North Press) – On Thursday, Syrian government forces bombed headquarters of Turkish-backed armed opposition factions in the countryside of Idlib and Aleppo, northwest Syria, causing material damage.
The government forces, stationed in the town of Kafranbel, bombed the opposition factions' sites in the towns of Hersh Benin and Sfuhun in Zawiya Mountain area, in the southern countryside of Idlib, with more than 35 artillery shells, opposition sources told North Press.
Similar shelling with artillery and heavy machine guns targeted the positions of the factions in the town of Sheikh Aql in the western countryside of Aleppo, the sources added.
The shelling resulted in the destruction of more than six houses as it focused on residential neighborhoods in the aforementioned areas, according to the sources.
The sources indicated that the shelling coincided with an intense flight of Russian and Iranian drones over the area.
For months, areas in Syria's northwest have been witnessing mutual shelling between parties to the conflict in different areas amid news on government military reinforcements to different areas in the region.
Although the de-escalation zone in northwest Syria is subject to a Russian-Turkish ceasefire agreement signed in March 2020, the area witnesses frequent mutual bombardment despite the entry of the ceasefire into force.
Reporting by Samir Awad