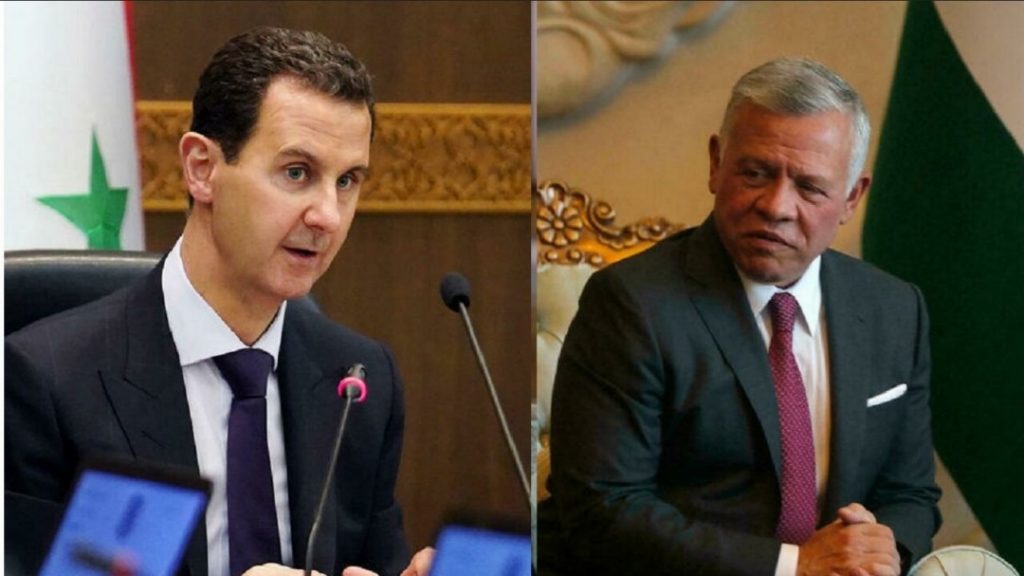 QAMISHLI, Syria (North Press) – Jordan offered a proposal for solving the crisis in Syria, and coordination with the Syrian Democratic Forces (SDF) to the countries concerned with the Syrian issue, on the margins of the UN General Assembly meetings, weeks ago.
Jordan's proposal comes since "changing the Syrian government has been an ineffective goal" stressing on the necessity of the coordination between Syrian government and the SDF over Hawl Camp and detained militants of the Islamic State (ISIS)."
The Jordanian proposal presented a new path for the solution in Syria aiming at "gradual changing in the Syrian government's behaviour in turn for motives that will be carefully identified in favor of the Syrians as well as providing an adequate environment for a volunteering return of refugees and IDPs."
The Jordanian proposal includes five terms which is:
Revitalizing international aid granted to the Syrian people, especially by increasing the border crossings through which that aid flows.
Increasing the pace of the return of Syrian refugees to the country, especially through the acceptance of Syrian government of the steps that facilitate the voluntary return.
Creating a bilateral reconciliation between the Syrian government and the Turkish-backed opposition to prepare the atmosphere for a political solution in Syria.
Providing support for investigation and accountability in cases of torture, absenteeism and other crimes committed in Syria by all parties.
And the last one is the political solution according to the UN Security Council Resolution No.2254.
Additionally, the Jordanian proposal included four demands, "Relying on a reformulated constitution according to the path of the Constitutional Committee, releasing detainees and disclose the fate of those missed, obtaining approval for forming a transitional governing body that leads to more comprehensive governance in Syria, and internationally supervised elections."
Meanwhile, the offers for the implementation of those demands are, "gradually to reduce sanctions on Syria, a temporary diplomatic rapprochement to restore diplomatic ties with Syria, facilitate the return of Syria to international forums, as well as resuming its position in the Arab League."
Also, the international community has to provide offers to ease agreements between the SDF and the Syrian government regarding the security condition in Syria's northeast, paving the way for the US withdrawal from the region and also from the US military base in al-Tanf, eastern Syria.
Reporting by Mousa Haydar