WASHINGTON, USA (North Press) – On Sunday, co-chair of the Syriac Union Party in northeast Syria, Nazira Gawriya, asked the administration of the US President Joe Biden, to involve the Syriac community in the process of writing the future constitution for Syria.
In an exclusive interview with North Press, Gawriya said that she called on the US administration to pressure to stop the attacks on Syriac and Assyrian villages by the Turkish army and the Turkish-backed armed opposition factions.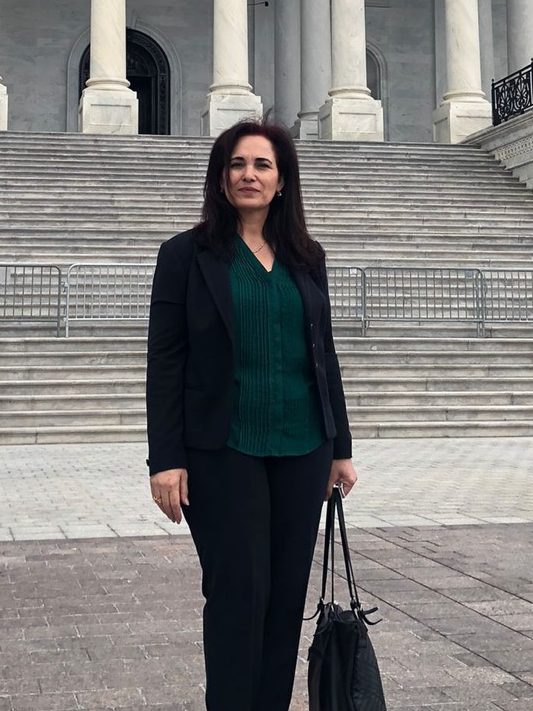 "Syriacs, as an indigenous community of the Syrian society, face several challenges and existential risks, which require serious involvement of the Syriacs in the political process and shaping the future of the region in a way that achieves the conditions that guarantee the survival of the remaining Assyrians in their land, in addition to encouraging immigrants to return," Gawriya added.
"The Syriac Union Party is fighting on several fronts to preserve the Syriac presence in the region."
The party was founded in 2005, and participated in the political movement in northeastern Syria, and contributed to the establishment of military and cultural institutions in the region.
Also, its forces fought the extremist Islamic State (ISIS), "and we are still fighting bloody battles with Turkey in the border villages."
The Syriac Union Party, located in northeastern Syria, is almost the only Christian party in the Middle East that fights for civil, national and political rights for an Eastern Christian community, while the political and military factor is absent from most Christian societies in the Middle East.
According to the statistics of the Open Doors organization, which monitors the movement of migration and asylum around the world, the number of Christians in Syria has declined during the last decade from 2.2 million to less than 777,000.
Gawriya stated that the Syriac community still needs a lot of political, security and economic support to ensure the continuation of the historical Syriac and Assyrian presence in the region.
She called for an open and real dialogue through which the residents of the region would reach a public and explicit recognition of all communities, including the Syriacs.
She called on the Syriacs of the diaspora not to abandon their properties and homes in the region, and urged the Syriac communities in the United States and Europe to form a Syriac lobby or a political pressure group that works to urge Western and American governments to support the presence and rights of the Syriac community on its historical land.
"Our goal is to create economic and social conditions that help the Syriac community to remain in its land, because our salvation is through our presence in our land, and immigration means the loss of identity forever," she noted.
Reporting by Hadeel Oueiss