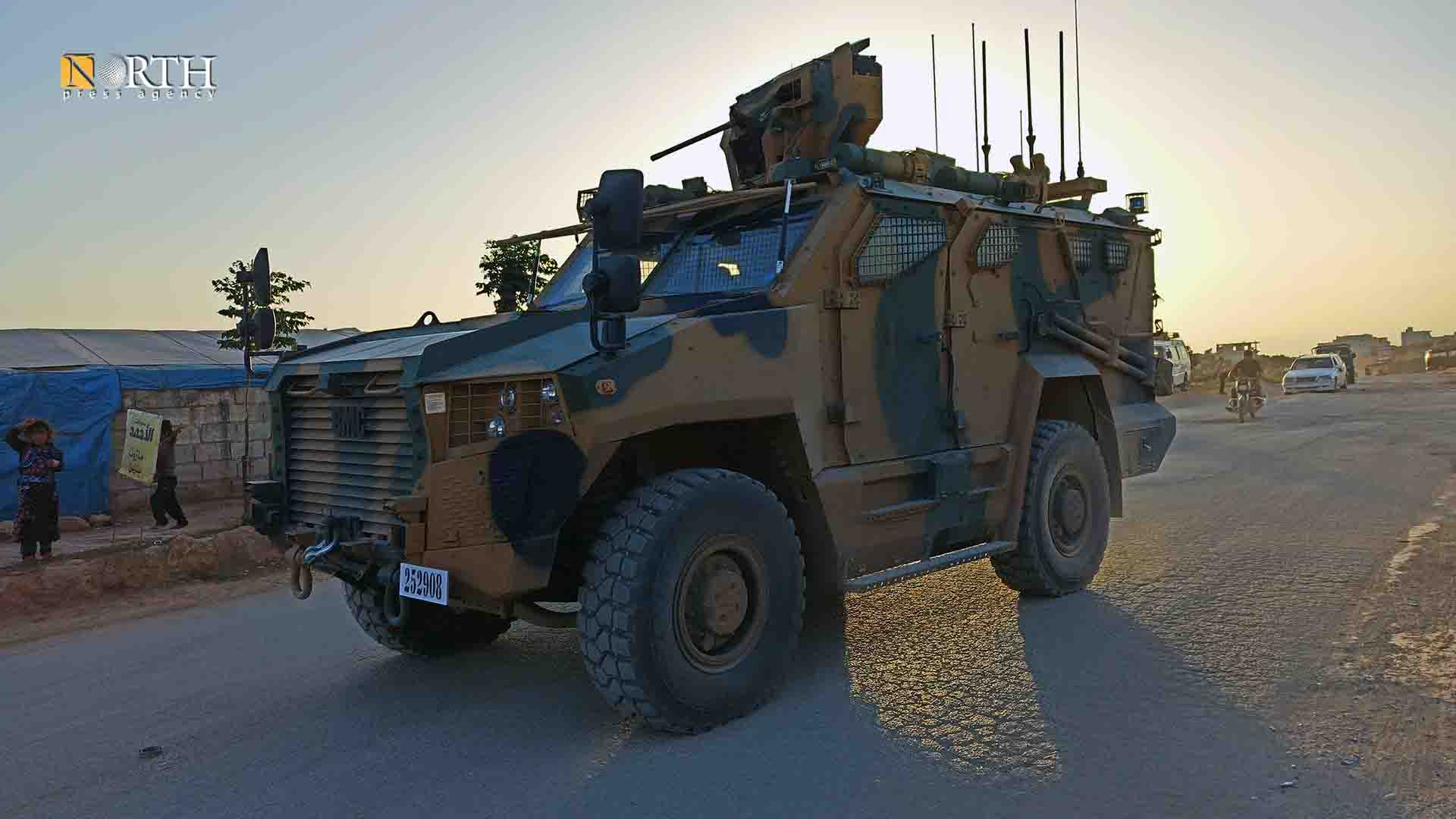 IDLIB, Syria (North Press) – On Monday, Turkish forces sent new military reinforcements to its military points deployed in Idlib, northwest Syria, in conjunction with the military escalation in the region.
Turkish reinforcements coincided with the continuing mutual exchange of shelling between the Syrian government forces and opposition groups in the southern countryside of Idlib.
The residents region fears the continued bombing operations, which may be followed by military movements on ground in an attempt to progress again in the region, which could lead to new displacements, in light of the news about the military build-up of the Syrian government forces in the surrounding areas.
Military sources said that a Turkish military convoy, consisting of more than 15 vehicles entered Syria from Kafr Losin border crossing in north of Idlib.
There are about 13,000 Turkish troops, as well as 9,000 Turkish military vehicles in northwest Syria, stationed in more than 70 military points, included in an agreement between Moscow and Ankara, according to press reports.
The Turkish convoy that entered from the Kafr Losin border crossing included tanks, artillery, trucks carrying ammunition and logistical materials, in addition to dozens of members, according to the sources.
This escalation comes on the eve of an expected meeting between Russian President Vladimir Putin and Turkish President Recep Tayyip Erdogan in Russia to discuss several files between the two sides, most notably the Idlib file.
Reporting by Bara al-Shami