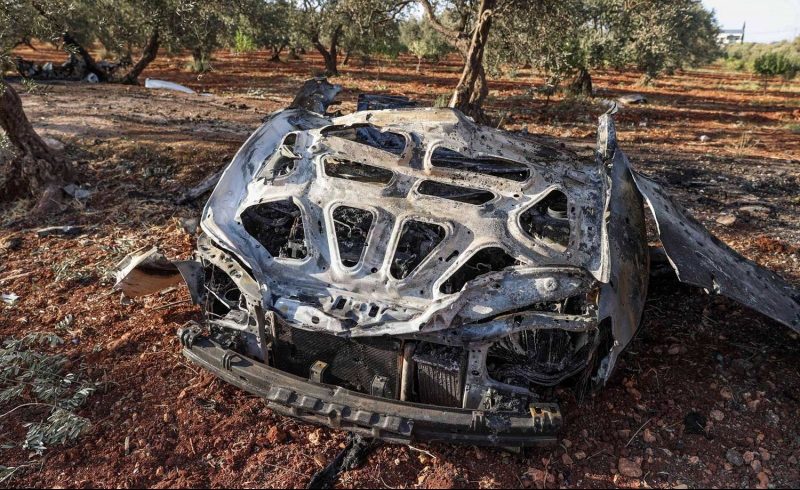 HASAKAH, Syria (North Press) – On Tuesday,Syrian Democratic Forces (SDF) head of Office of Media and Information Farhad Shami welcomed the US strike on an al-Qaeda official in northwest Syria's Idlib region.
On Monday, the Pentagon announced that it targeted a high-ranking official of al-Qaeda in an airstrike near Idlib.
"The efforts to combat the terrorism of ISIS and its cells cannot work by targeting it in northeast Syria alone; its roots in the other Syrian areas, especially the ones controlled by Turkey, must be eliminated," Shami said.
"We always demand that terrorist cells be pursued in northwest Syria; Idlib, Afrin, Azaz, and other areas where terrorist cells are clearly active," he added.
He warned that Turkish-held areas in Syria may become a "safe environment for terrorists," in which al-Qaeda affiliates Hay'at Tahrir al-Sham and the Turkistan Islamic Party are active.
On September 17, the SDF Media Center published a report on the movements of Hayat Tahrir al-Sham (formerly al-Nusra Front) in the Afrin region, which is controlled by Turkish forces and Turkish-backed armed Syrian factions.
"There are serious indications about Turkish plans to reintegrate members of Hayat Tahrir al-Sham into the ranks of the so-called Syrian National Army under different names and descriptions to deceive the world and prevent the Global Coalition from targeting them," Shami added.
The SDF official revealed their demand for their partners in the Global Coalition to "pressure Turkey to prevent it from turning the occupied areas into a reservoir for assembling terrorist militants and transferring them to the rest of Syria and the world."
Reporting by Hosheng Hassan