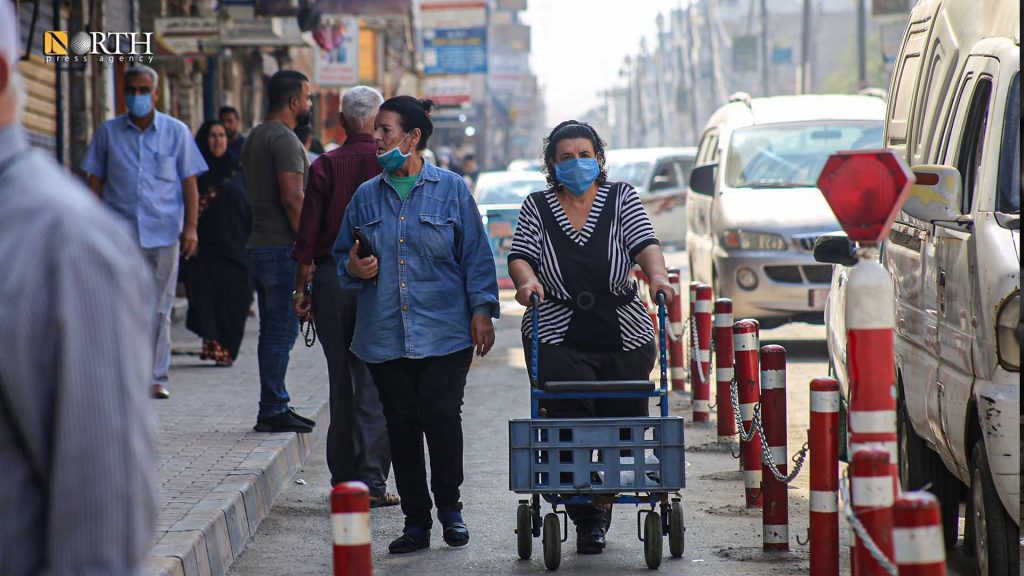 QAMISHLI, Syria (North Press) – Every morning, Muhammad goes to his laboratory, to scan, with his team members, hundreds of swabs of people suspected of being infected with coronavirus, so that this laboratory becomes a standard that determines the rate of the spread of the virus.
On daily basis, the Health Board of the Autonomous Administration of North and East Syria (AANES) announces the recording of hundreds of new coronavirus infections, which did not exceed dozens in the previous times.
The co-chair of the AANES Health Board, Dr. Jiwan Mustafa, did not rule out that thousands of COVID-19 infections would be recorded on a daily basis, given that the current wave of COVID-19 is viral.
The AANES' regions has so far recorded 24,520 confirmed cases, including 835 deaths and 2,046 recoveries.
While Muhammad Khaled, the official of the PCR laboratory, who specializes in scanning the swabs of suspected cases, tries to inspect all the swabs coming to his laboratory from all regions of northeastern Syria, some results are late due to the large number of swabs.
"Every day we receive from 600 to 700 swabs, and we work on about 500 of them (…) We start work early and do not leave the laboratory before midnight."
Khaled runs a team that oversees five testing devices, eight technicians, and two laboratory specialists.
Khaled pointed out that the unavailability of some medical materials led to the accumulation of some swabs and the delay in the results of some suspects.
"The number of swabs has doubled during the recent period," said Farhan Suleiman, an emergency team official in the Kurdish Red Crescent Organization.
Unlike most countries in the world, coronavirus testing in the AANES-held areas is free of charge.
While the laboratory team tests the swabs, COVID-19 is spreading widely and rapidly among the population, as northeastern Syria is witnessing the fourth wave of the virus infections, according to Mustafa.
Mustafa did not rule out the infection of the entire population with the virus at the present time, stressing the seriousness of the situation.
Muhammad Khaled stated that the infection rate exceeds 50% of the total swabs.
Since September 17, the Autonomous Administration decided to prevent gatherings in wedding halls, mourning tents, and conferences, as part of preventative measures to address the spread of the coronavirus.
Reporting by Hoshang Hassan