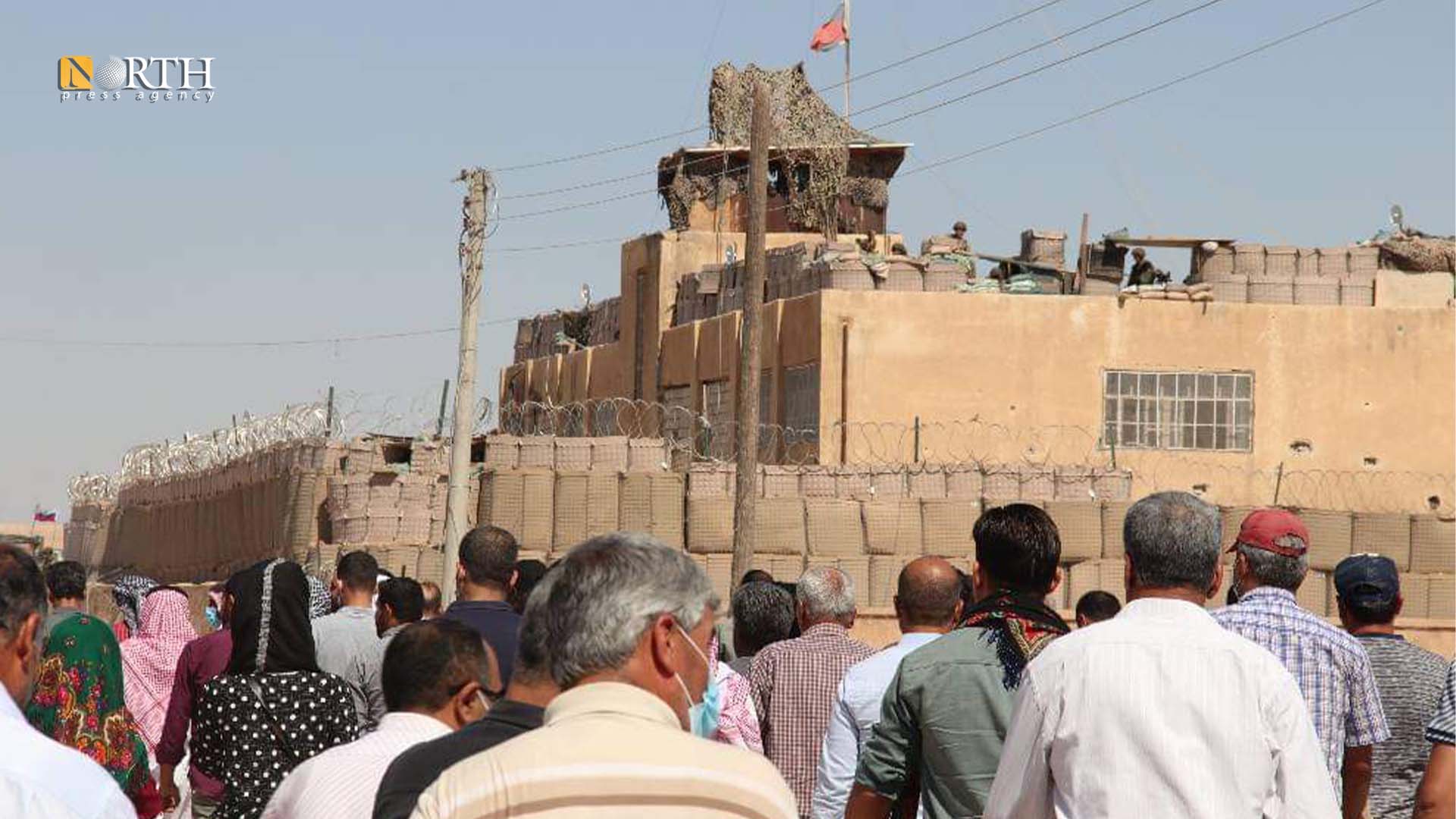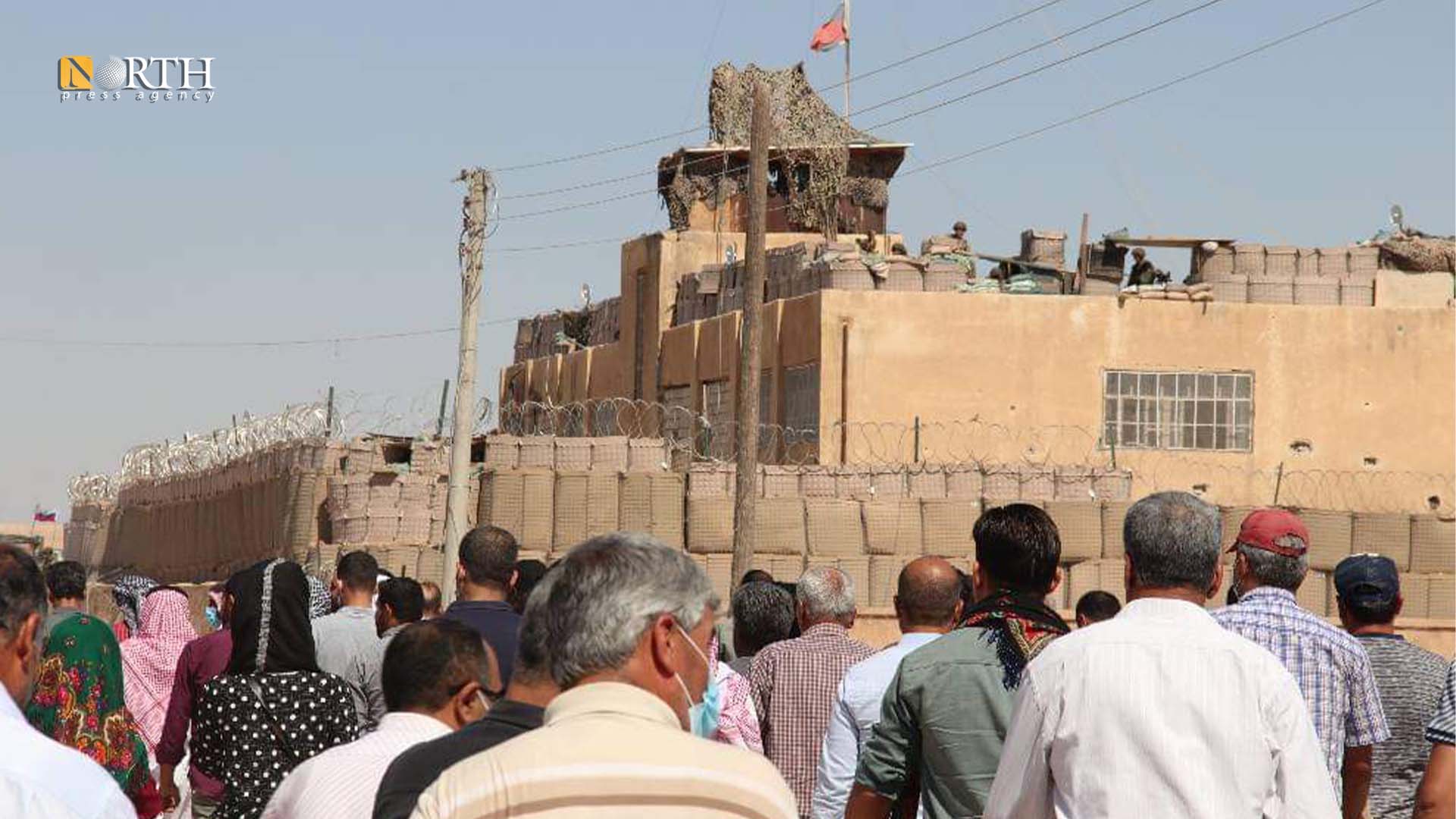 AIN ISSA, Syria (North Press) – On Saturday, the Tel Abyad District Council, north of Raqqa, read a statement to the public recalling the victims of what they dubbed the "al-Debs village massacre," during which four people, including a child, were killed in a Turkish drone strike.
The statement was read in front of the Russian headquarters in the city of Ain Issa, north of Raqqa, regarding the silence of the international community and the Russian guarantor over Turkish violations, the latest of which was the massacre left by the Turkish bombing of the village of al-Debs, northern Syria.
Deputy Spokesman for the Canton Council, Egit Bozan, said that "the crimes of the Turkish state continue against the regions of northern and eastern Syria."
The statement called for "international and regional action against the violations committed by Turkey towards the people in north and east of Syria, which contradict international laws and covenants that prohibit targeting civilians."
On Friday, a Turkish drone strike on the village of al-Debs killed four civilians from the village, in addition to wounding three others.
Reporting by Gulistan Muhammad