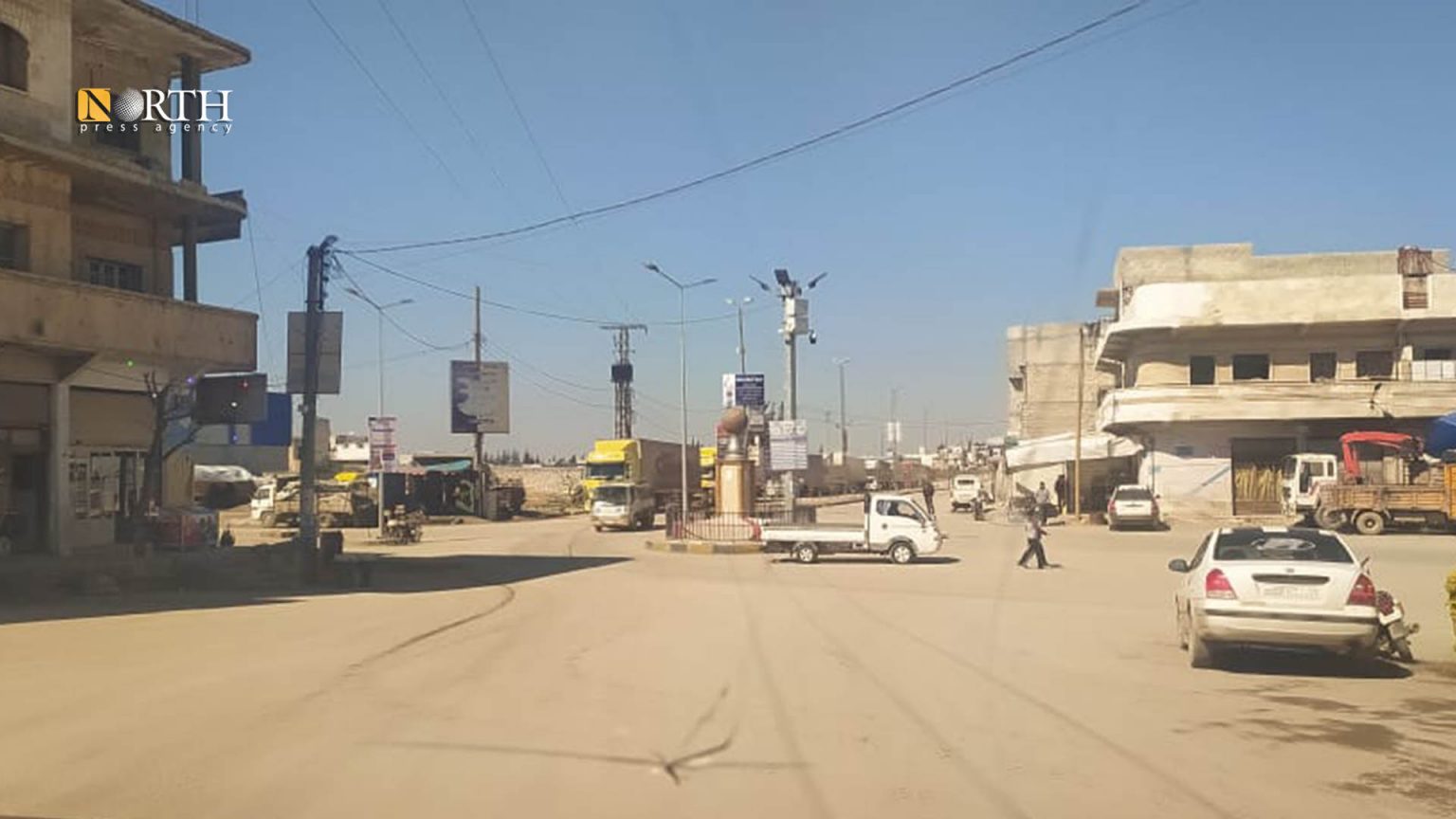 ALEEPO NORTHERN COUNTRYSIDE, Syria (North Press) – On Friday, the leadership of the newly formed Turkish-backed faction, the Syrian Front for Liberation, issued a statement in which it threatened to exclude Muhammad al-Jassim (Abu Amsha), leader of the Sultan Suleiman Shah Division, from the formation.
"Muhammad al-Jassim does not abide by his responsibilities as requested since the formation of the Syrian Front for Liberation, which which abide by his responsibilities since the formation of ly they r eight.ion ning which affectes teh of scussing its conteput us to shame in front of our Turkish brothers and the popular base in the region," the statement said.
"Abu Amsha's refusal to attend the ceremony of the announcement of the Syrian Front formation and sending his brother instead of him is an insult to the high-ranking leaders and members of the Front," the statement added.
The leadership of the Front decided to give Abu Amsha a maximum period of three days to determine his situation within the formation; otherwise, he will be excluded from the formation unless he properly fulfills his duties."
On September 9, five factions of the Turkish-backed Syrian National Army in northwest Syria announced their merging into a new formation called the Syrian Front for Liberation consisting of 15,000 fighters to operate under the umbrella of the National Army.
The new formation includes the factions of the Sultan Suleiman Shah Division, al-Hamza Division, al-Mu'tasem Division, Suqour al-Sham Division, and the 20th Division, led by Mu'tasem al-Abbas, commander of the al-Mu'tasem Division.
The city of Afrin and its environs in northwest Syria have been occupied by Turkey and its affiliated armed opposition factions since March 2018.
Reporting by Farouq Hamo