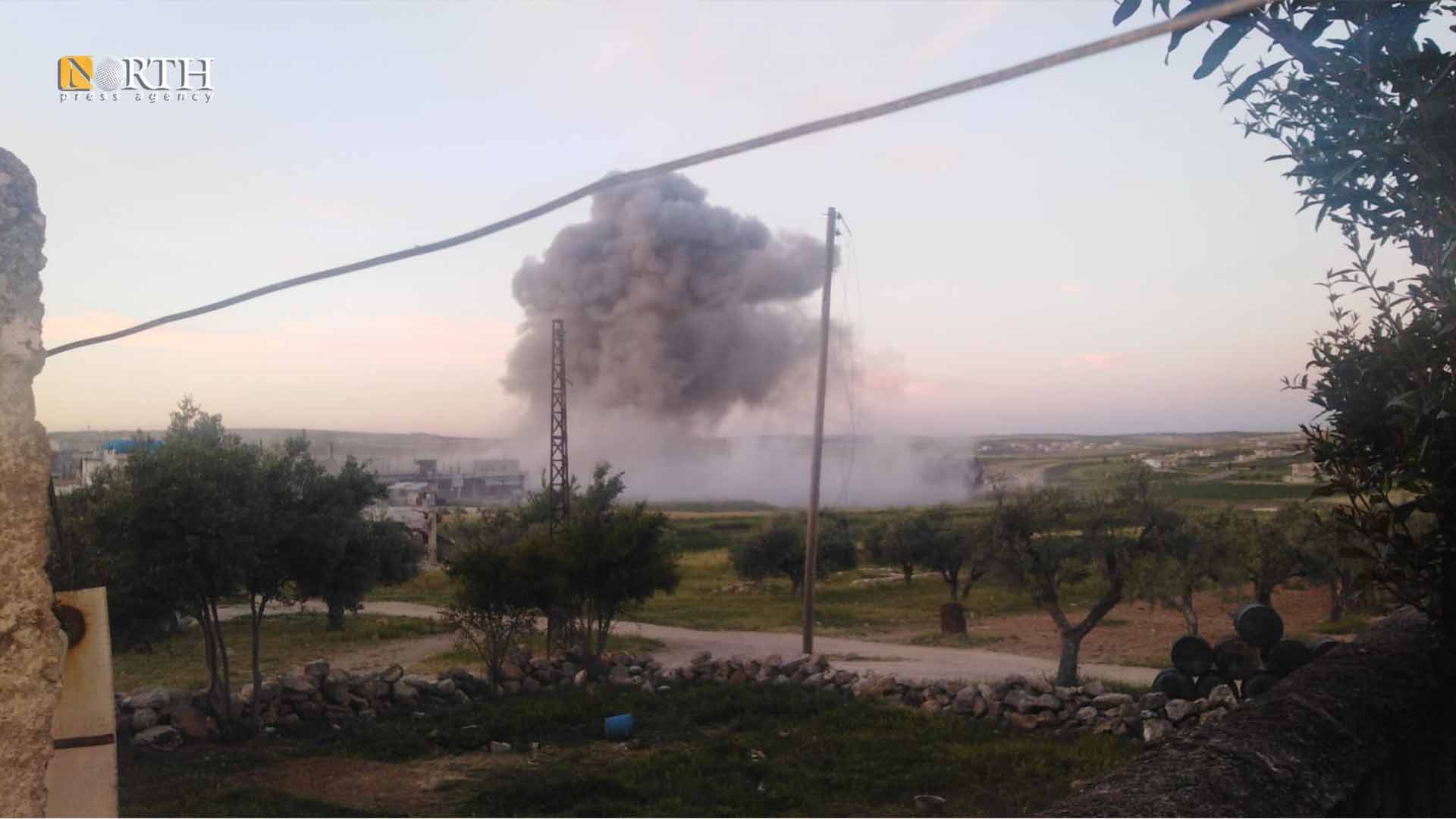 IDLIB, Syria (North Press) – On Saturday, Russian warplanes targeted posts of Turkish-backed armed Syrian factions in the countryside of both Idlib and Latakia, northwest Syria.
"The Russian warplanes targeted Tilal al-Khedr and Barza in Jababl al-Akrad, in the northern countryside of Latakia, with missiles," military sources of the factions told North Press.
"Additionally, the Russian jets bombed posts in the towns of al-Kinda, al-Bara, and Iblin, southwest of Idlib," the sources added.
A person, said to be civilian, lost his life and two others were wounded as a result of bombarding residential neighborhoods in al-Kinda town, west of Idlib.
Meanwhile, several trees were uprooted and houses were partially damaged due to the bombardment that targeted lands surrounding al-Bara town, according to the same sources.
"The Russian airstrikes coincided with intensive artillery shelling by the Syrian government forces targeting Tilal al-Khedr, north of Latakia, and the towns of Fleifel, al-Fatira, and Sfuhun in Zawiya Mountain, south of Idlib," the sources indicated.
Yesterday, the Russian warplanes targeted Sheikh Barakat Mountain in the vicinity of Darat Izza in the western countryside of Aleppo, with ten airstrikes via vacuum missiles.
Since June, areas in Syria's northwest have been witnessing military escalation and intensive mutual shelling between Turkish-backed armed Syrian factions and government forces with Russian support.
The de-escalation zone in northwest Syria is subject to a Russian-Turkish ceasefire agreement signed in March 2020; however, the area witnesses frequent mutual bombardment despite the entry of the ceasefire into force.
Reporting by Samir Awad