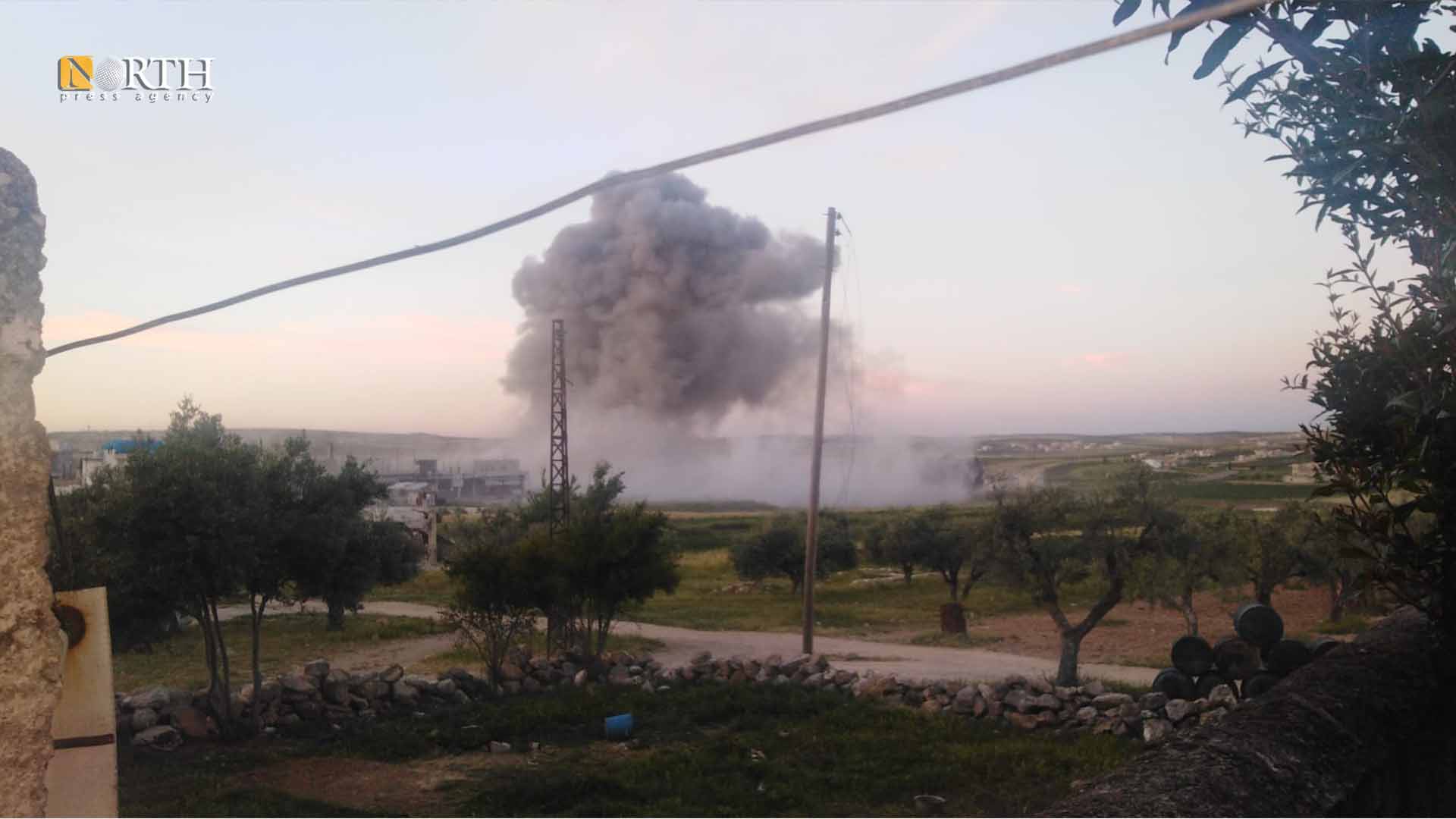 IDLIB, Syria (North Press) – On Friday, Russian warplanes conducted airstrikes on targets in western countryside of Aleppo, northwest Syria, while areas in Ghab Plain, west of Hama, witnessed ground shelling by Damascus government forces.
Russian warplanes targeted Sheikh Barakat Mountain on the vicinity of Darat Izza in the western countryside of Aleppo with ten airstrikes via vacuum missiles, military sources from opposition told North Press.
As a result of the Russian airstrikes broad-scale destruction was recorded in possessions and no casualties, according to the sources.
One of the airstrikes targeted the outskirts of the Turkish point west of Sheikh Barakat Mountain amidst intensive flight by Russian drones, the sources added.
As for Hama, Damascus government forces station in Jurin Camp targeted fortifications of Turkish-backed armed Syrian factions in the town of Qalidin in Ghab Plain, in the western countryside of Hama, with heavy artillery shells.
On Friday morning, areas in Idlib and Zawiya Mountain witnessed a relative calm described to the first in months following successive mutual shelling between the government forces and the armed factions.
Reporting by Samir Awad