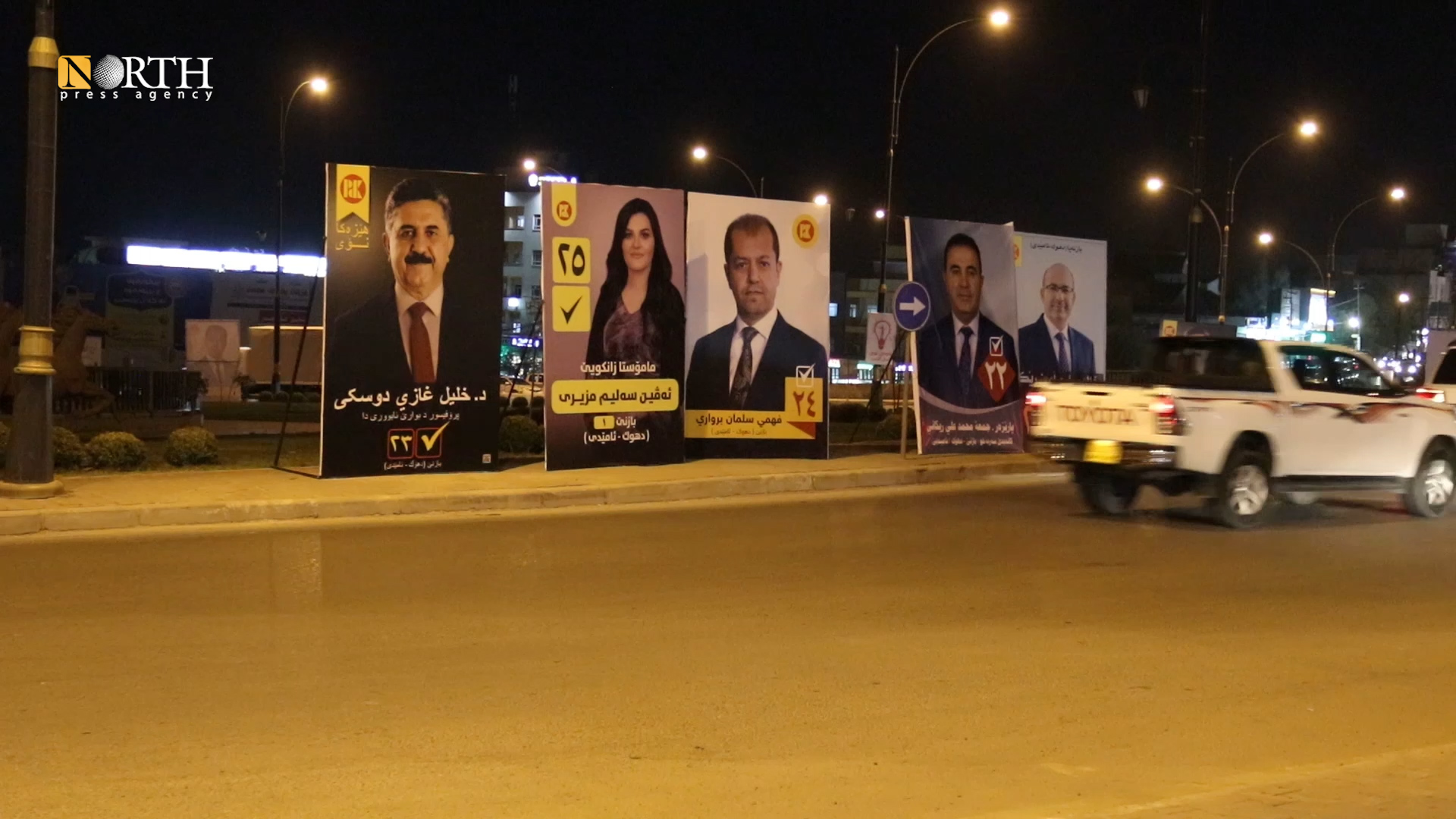 DUHOK, KRG, Iraq (North Press) – The electoral campaigns of candidates for the early Iraqi legislative elections are witnessing increasing competition as October 10th, the election day, approaches.
The popular view regarding parliamentary candidates in the Kurdistan Region of Iraq (KRG) and the demands that they should work on in Baghdad have varied.
The Kurdistan Democratic Party (KDP) and the Kurdistani Coalition, which includes the Patriotic Union of Kurdistan (PUK) and the Goran (Change) Party, in addition to the Kurdistan Islamic Union list and the New Generation Movement, are competing for seats in the Iraqi parliament.
The accomplishments of KRG's previous representatives in the Iraqi parliament has impacts on the level of support for current candidates.
"The current and previous generations have not achieved much," Bajar Saleh, a local resident of Duhok, told North Press.
"I hope the promises they made come true," Saleh said.
"I wish people would vote for an academic candidate, a highly educated person who is fluent in Arabic, with a good history and a progressive human being," he told North Press.
Diyarbakir Hasan, a local resident of Duhok, does not care about who wins or who loses in the elections.
"The most important thing is that all should be united in Baghdad in order to work in favor of KRG," he says.
Sharaz Ismail, a lawyer in Duhok, believes that "candidates should work on Article 140 and return the Kurdistani areas which are held by the Iraqi government to Kurdistan."
Reporting by Peshewa Bahlawi