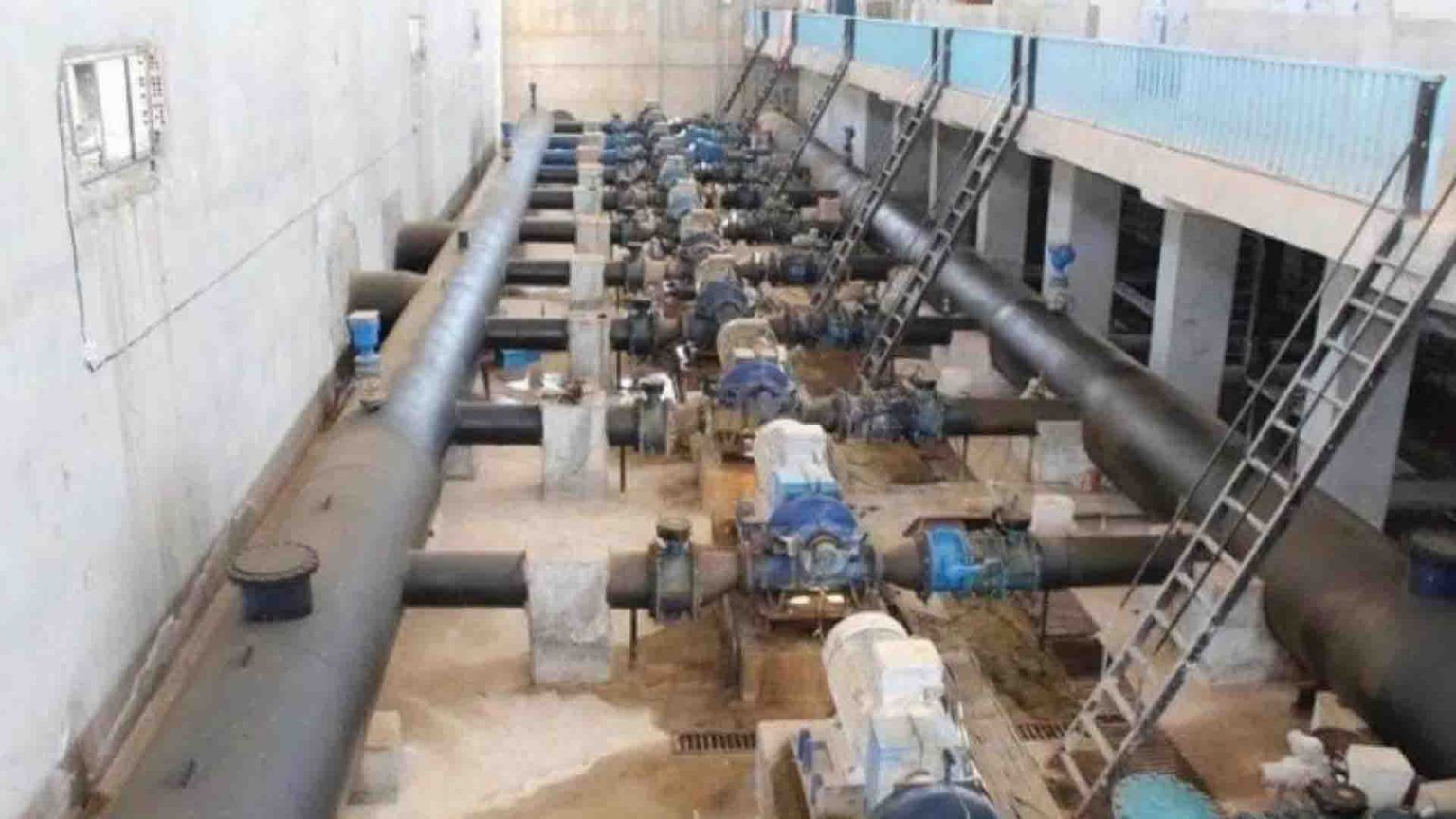 TEL TAMR, Syria (North Press) – An official in the Water Department in the town of Tel Tamr, northeast Syria, said on Sunday that water from Alouk Station has finally reached the town after about a month of cutoff by Turkey and Turkish-backed armed Syrian opposition factions.
On August 12, Turkish forces cut off the water from Alouk Station in the countryside of Sere Kaniye (Ras al-Ain) after escalating their attacks on the areas of Tel Tamr, Abu Rasin, and Ain Issa in northeastern Syria.
Khalid Alo, an administrator in the Tel Tamr Water Department, told North Press that the station returned to work on Saturday evening, after it was supplied with electricity from Derbasiya substation.
"Currently, nine out of 30 wells have been operated, in addition to two out of eight pumps," Alo said, noting that the power level of the pumping is "good."
According to the Water Department, maintenance workshops are still working on repairing the damage within the station due to the major violations by Turkish-backed armed factions, in addition to lifting the load on the electricity lines connecting the city of Derbasiya and Alouk Station since the armed factions are providing farmers with electricity in return for bribes.
According to informed sources, the re-operation of Alouk station came under Russian-brokered agreements with Turkey, during which Alouk Station will be supplied with seven megawatts of electricity 24 hours a day, in addition to the Mabrouka station which will be supplied with 15 megawatts 15 hours per day.
Turkish forces and their affiliated armed factions have shut down Alouk Station many times since their invasion and occupation of Sere Kaniye in October 2019. The station is the main source of drinking water for nearly one million people in the towns of Tel Tamr, Hasakah, Shaddadi, Hawl, and rural areas and camps affiliated with these towns.
Reporting by Dilsoz Youssef