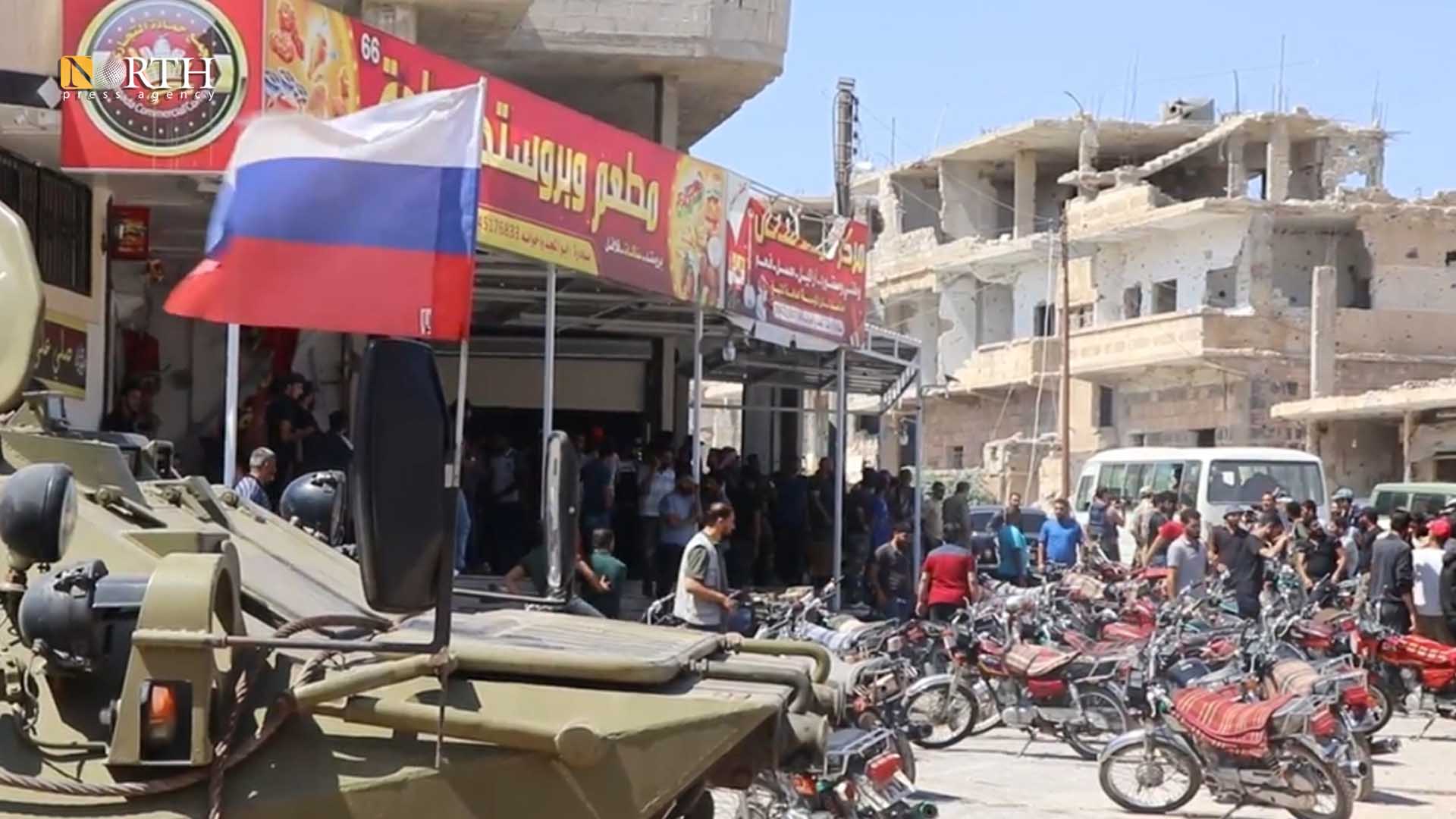 DARAA, Syria (North Press) – New settlements in Daraa al-Balad neighborhood and handing over a number of weapons on the second day of the Russian-sponsored agreement took place without violations, a source close to the Central Committee in the city of Daraa, southern Syria, said on Tuesday evening.
"The humanitarian situation is still very bad due to the siege imposed for 78 days, as it prevents the passage of food trucks to the neighborhoods of Daraa al-Balad, Tariq al-Sadd and the camps, amid continued suspension of the only bakery in these neighborhoods," the source added.
The source indicated that the completion of the implementation of the first terms of the agreement was about to be finished, as weapons and ammunition were handed over, and the conditions of the residents of the neighborhoods of Daraa al-Balad, Tariq al-Sadd and the camps were settled.
He pointed out that what is expected tomorrow is to deploy nine security checkpoints, inspect residents' identities, lift the imposed siege and open roads.
On September 5, a number of Daraa's notables and government forces, in the presence of a number of Russian officers, reached a ceasefire agreement, including handing over weapons and deploying governmental security points in the neighborhoods bombed during the last two months.
Reporting by Ihsan Muhammad