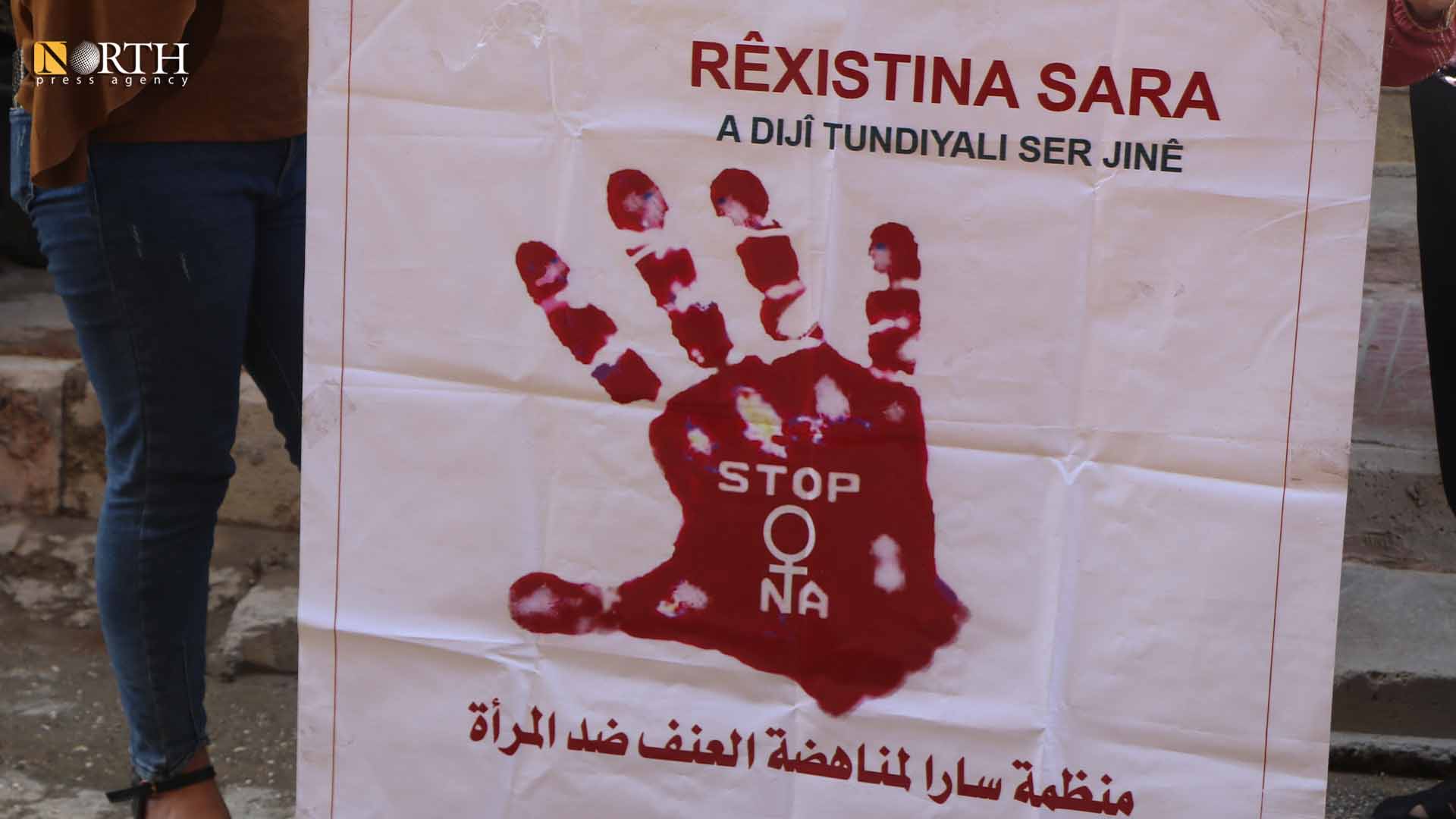 HASAKAH, Syria (North Press) – In a public statement on Tuesday, the Sara Organization to Combat Violence against Women in northeast Syria condemned violence against women, a day after a disabled young woman succumbed to her injuries a week after she was stabbed several times in the neck during a theft.
A group of women and men from al-Moshairifa neighborhood in Hasakah city, northeast Syria, lured the disabled 17-year-old Aya al-Hajij from the neighborhood in an attempt to steal her mobile and some jewelry, and later struck her in the neck with a sharp object, after which she was transferred to al-Raja Hospital in the city.
During the past days, the Internal Security Forces (Asayish) arrested a group of women and men of the same neighborhood on the charge of assaulting al-Hajij.
Through a statement read by Lilan Mari', with the attendance of members of Kongra-Star and Sara Organization at the Kongra-Star headquarters in Hasakah, Sara Organization called on the concerned authorities in the Autonomous Administration of North and East Syria (AANES) as well as local and international organizations and women's organizations "to punish the perpetrators of these crimes with the most severe penalties."
"The statement today was prepared after the killing of the young woman for theft, and we, as a women's organization, are against all forms of violence against women," Lilan Mari', a member of Sara, told North Press.
"Violence, in all its types, is one of the common phenomena carried out against women all over the world," Evin Basho, an official in Kongra-Star in the Hasakah region, said.
"This phenomenon, which was and still carried out against women, takes its power from the masculine mindset that dominates the communities in the world, by which many women are still suffering under the name of violence including murder and physical and psychological abuse," Basho added.
"We as women's organizations, especially Kongra-Star, condemn the crimes committed against women and we will work to eliminate this phenomenon by all means possible," she added regarding the killing of al-Hajij.
Reporting by Jindar Abdulqader