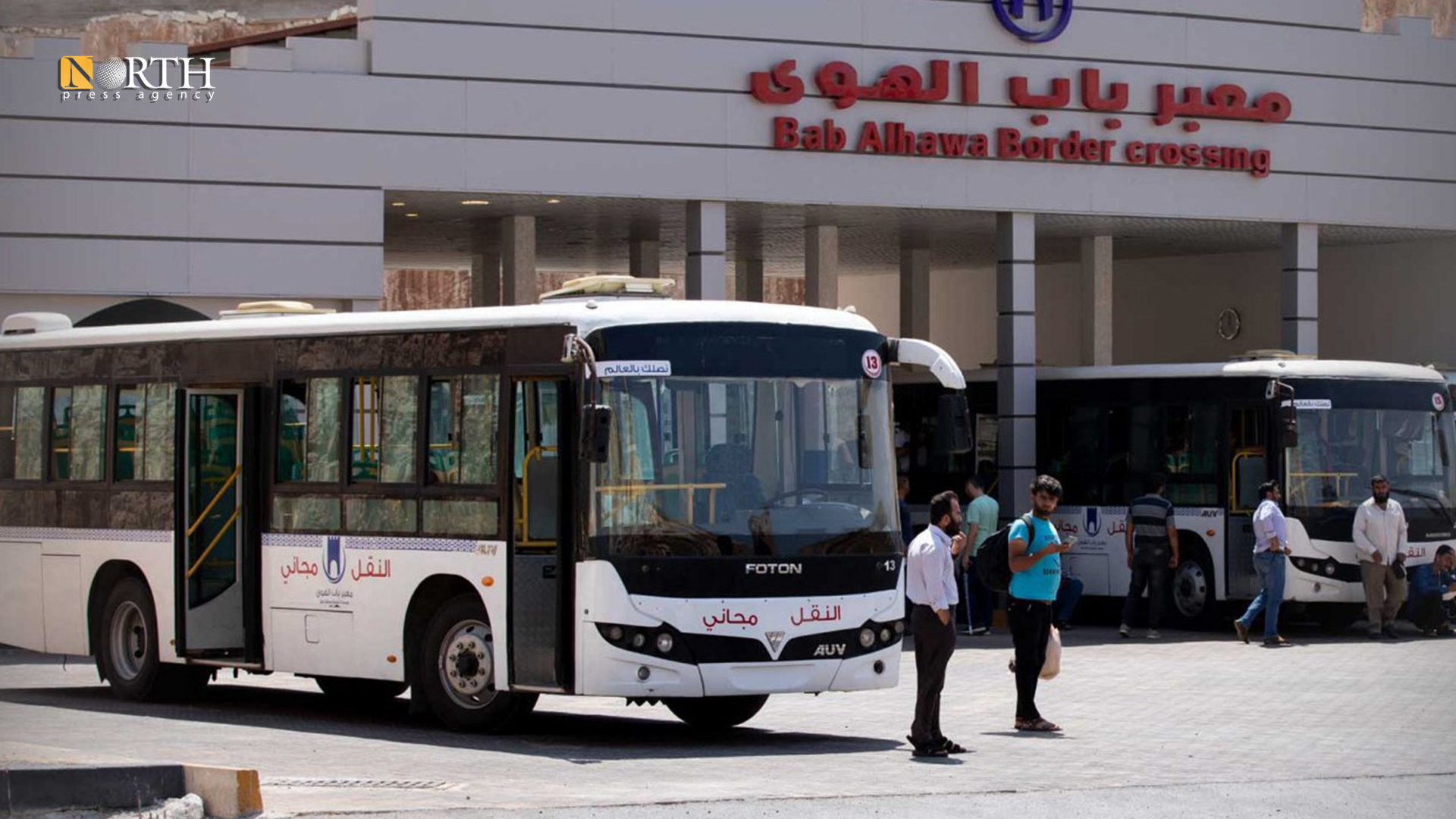 IDLIB, Syria (North Press) – On Tuesday, a new convoy loaded with UN humanitarian aid arrived in Idlib, northwest Syria, through the Bab al-Hawa border crossing with Turkey.
"The convoy included 23 trucks loaded with testing kits for the detection of Covid-19, baby formula, food, school supplies and stationery, which will be distributed in Idlib and its countryside," sources in Bab al-Hawa told North Press.
last week, the UN sent 65 trucks loaded with different humanitarian aid to Idlib.
On July 9, the United Nations Security Council issued a decision to extend the mechanism of the entry of humanitarian aid through the Bab al-Hawa border crossing with Turkey into northwest Syria, in two stages, each lasting for six months, without adding any other crossings.
On August 30, Hayat Tahrir al-Sham (HTS-formerly al-Nusra Front), announced the opening of a crossing between the opposition factions-controlled areas in northwestern Syria and the government-controlled areas in the western countryside of Aleppo, amid indications that it will be used to transfer international aid between the two sides.
The UN aid enters Syria only through the Bab al-Hawa crossing in northwestern Syria, or government-controlled crossings, while the al-Tel Kochar (al-Ya'roubiyah) crossing, in northeast Syria, continues to be closed due to a Russian veto.
Reporting by Bara' al-Shami