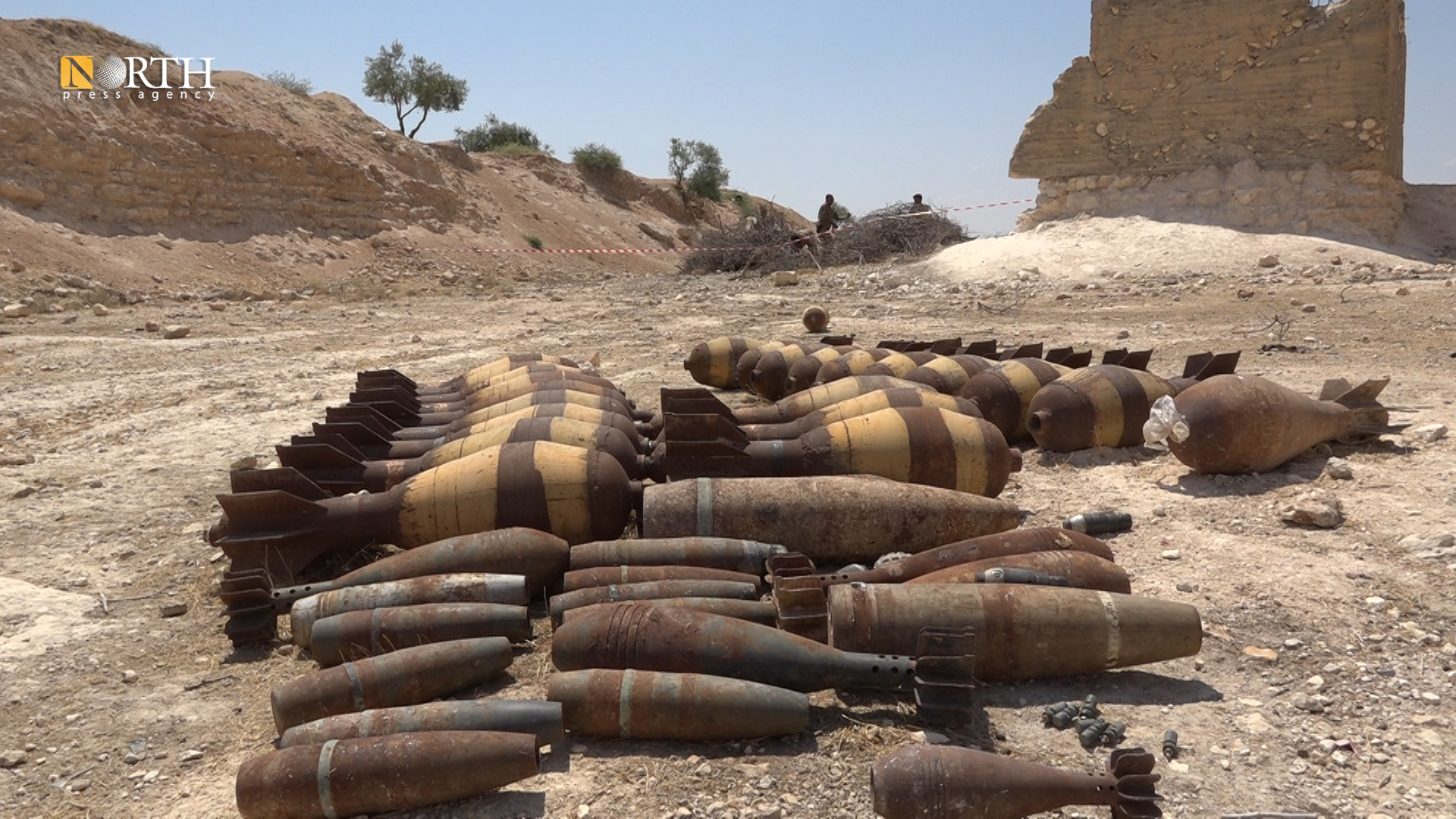 KOBANI, Syria (North Press) – On Wednesday, two children died as a result of a landmine explosion in the countryside of Kobani, northern Syria, while they were grazing sheep near the Syrian-Turkish border.
Ahmad Daban, a relative of the victims in the village of Seftek, 10 km west of Kobani, said that the two children, Diyar Muhammad Sheikho, 15, and Muhammad Ali Sheikho, 14, were grazing sheep on the outskirts of the village near the Turkish border when the landmine exploded.
He added that the explosion of the landmine led to the death of the two children directly.
The landmines in Kobani and its countryside date back to the era of the ISIS attack on the city, or they were planted on the Syrian-Turkish border at different times.
On May 31, a 15-year-old boy died in the explosion of a remnant of war bomb while he was grazing sheep in the village of Karak, southeast of Kobani.
Reporting by Fattah Issa