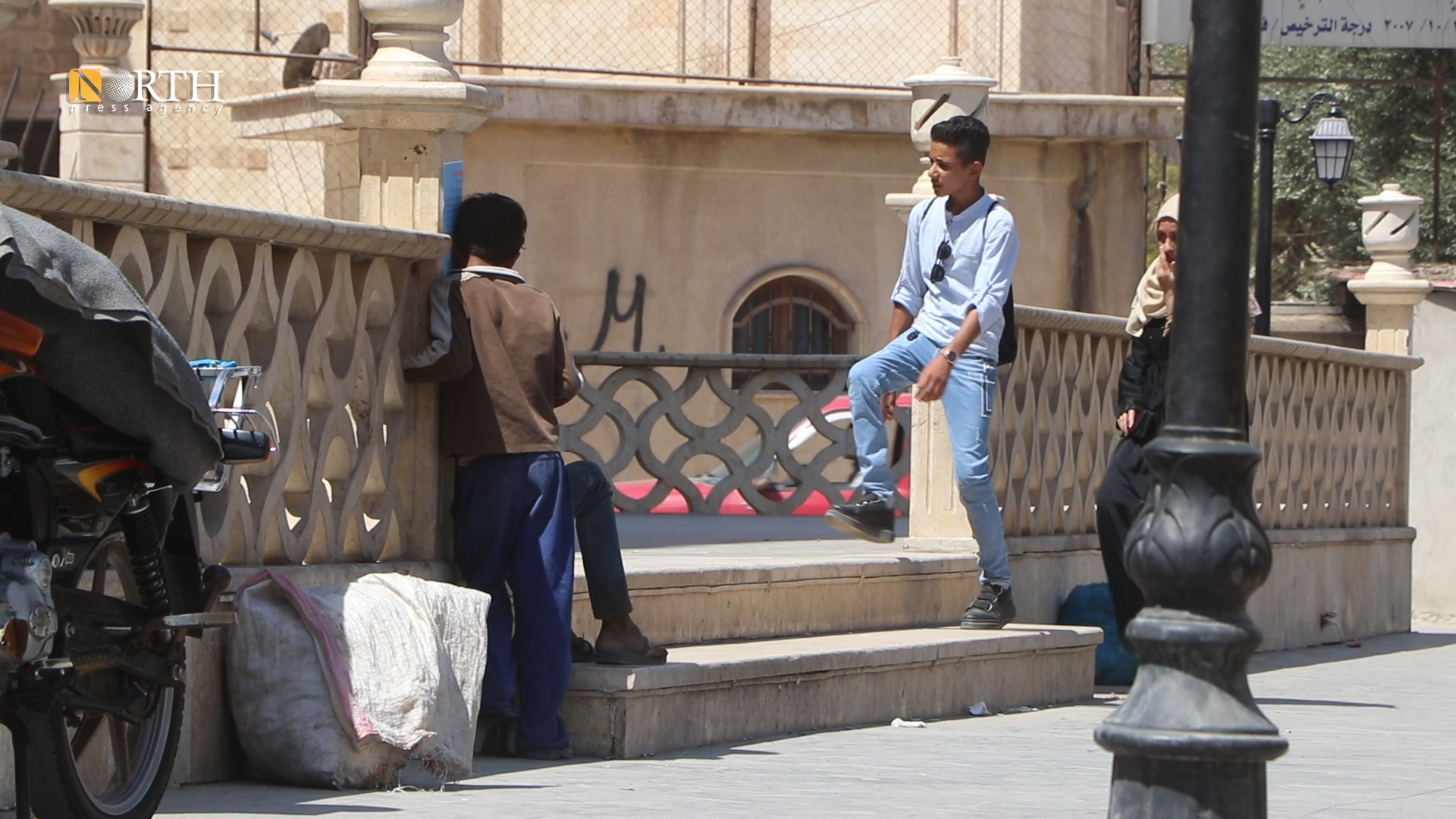 HASAKAH, Syria (North Press) – On Wednesday, the co-chair of Child Protection Office in Armed Conflicts in Hasakah Khaled Jabr said, "we need to join hands to end the phenomenon of homelessness and child labor that is spreading in the region."
"The phenomenon of begging and child labor, along with the attempt of many children to engage in military actions, was the result of the ongoing 10-year-war in Syria," Jabr added.
"The poor living conditions were one of the reasons for the exacerbation of this phenomenon, in addition to the tendency of many residents to send their children to work instead of studying."
This phenomenon has become widely spread in various neighborhoods of the city of Hasakah, taking many forms, including children carrying large bags, searching for cans or tools that can be sold in the garbage, begging, and asking passers-by and shop owners for money.
Some people use different methods to urge residents to give money, such as a man who carries his child and stands in front of one of the speed bumps near the bridge of al-Mufti neighborhood in Hasakah asking drivers for money, or standing in front of gas stations.
"The exploitation of some of the children and forcing them to beg…is a very dangerous phenomenon, and some children were taking narcotic pills, which was documented in an investigation. All of this has catastrophic consequences for society," Jabr said.
"The institutions of the Autonomous Administration of North and East Syria (AANES) are doing their best, but it requires the support of United Nations and its partners on the ground through projects concerning children…it needs careful follow-up, rehabilitation of children in the community, and aid if they need it."
"This phenomenon needs a period of time through preparing projects and intensifying efforts between the institutions of the AANES and the UN partners present in the region," he concluded.
Reporting by Jindar Abdulqader