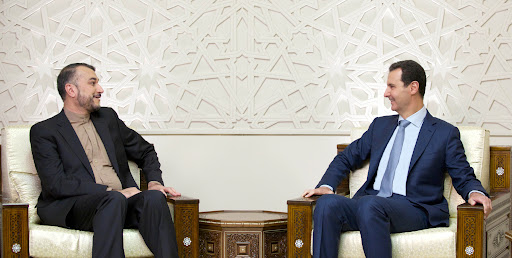 RAQQA, Syria (North Press) – Maher al-Tamran, a member of the Board of Directors of the Party of Modernity and Democracy for Syria in Raqqa, northern Syria, said on Wednesday that the Iranian role is to keep Syria with a pre-2011 mentality.
Press reports quoted observers as saying that Iran intends to increase its penetration in Syria by replacing its tools, and is working to consolidate its presence among Syrian economic, social, and cultural structures.
"Iran is pushing the region towards permanent conflict to achieve its agenda and promote its interests in the region, and it wants to empty all of Syria of any opposition to the Bashar Assad government," Tamran said.
Tamran believes that Iranian policy in Syria has a role in controlling the Syrian situation internally and externally, and thus directly collides with the aspirations of the Syrians towards freedom and dignity.
Tamran pointed out that Syrians are paying the price for the settlements and power struggles that are taking place on their land, which are based on reasons and interests that do not belong to Syria and Syrians.
The Syrian regime is refusing any political solution or any kind of dialogue, so it is primarily responsible for what happened, and it is still committed to a military solution to prevent the change that Syrians are looking for, Tamran added.
Reporting by Ammar Abdullatif