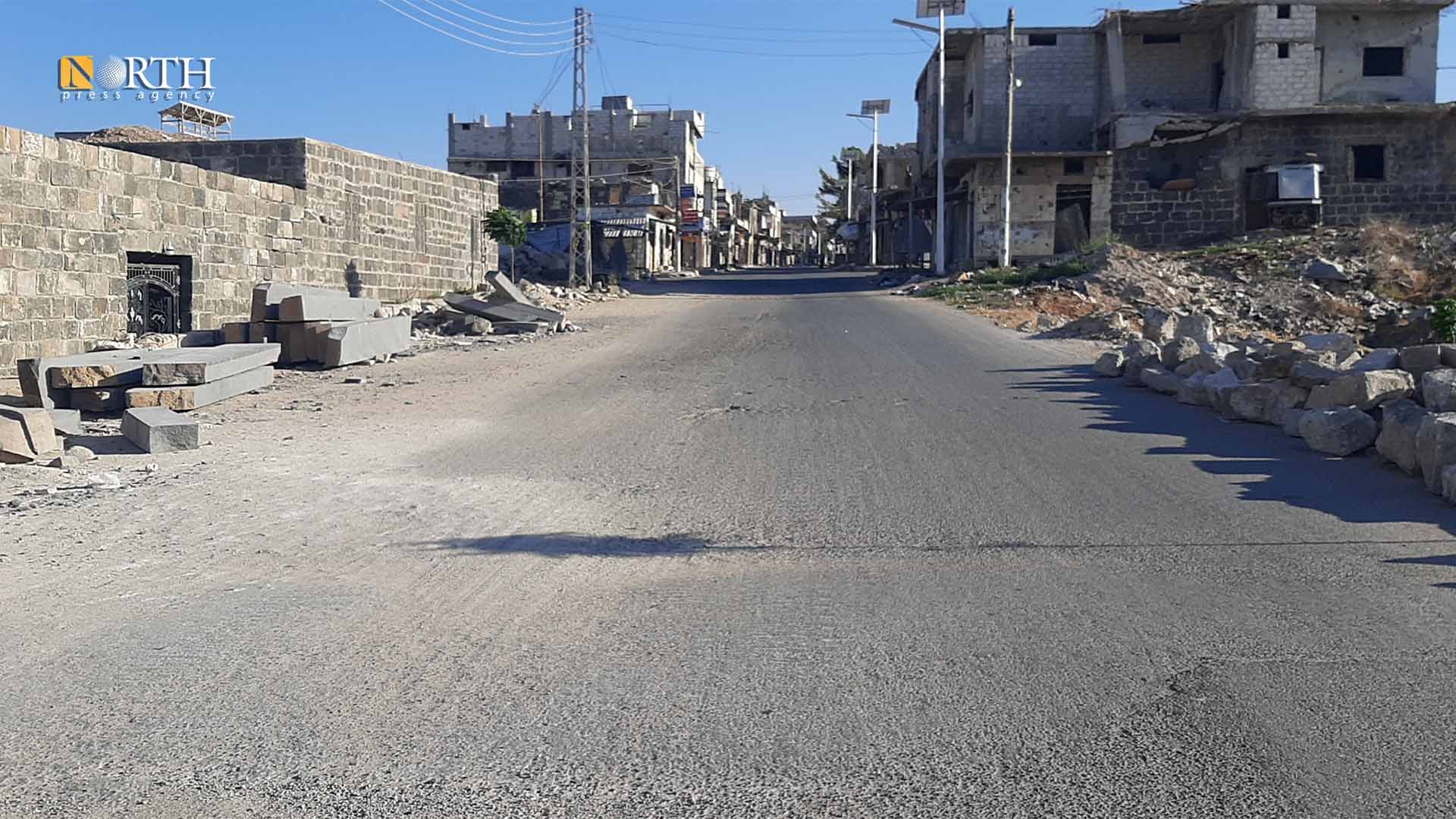 DARAA, Syria (North Press) – On Tuesday, governmental military parties and dignitaries and committees in the city of Daraa, southern Syria, agreed to carry out a Russian-sponsored ceasefire, along with implementing the terms of a previous agreement that included settlements and displacement.
This afternoon, two meetings were held between the notables of Daraa governorate, Russian forces and representatives of the government forces in the city center of Daraa.
The first meeting included notables in Daraa and Horan in general, with the commander of the Russian forces in Syria and representatives of the Eighth Brigade of the Fifth Corps, without the presence of any official body representing the government.
"The meeting resulted in the Russian side's agreement to reduce the number of checkpoints and to implement an immediate ceasefire and the rest of the steps of the agreement with ease," one of the notables said.
As for the second meeting, it brought together the commander of the Russian forces, the Syrian Minister of Defense, a number of government forces officers with representatives of the Eighth Brigade, dignitaries of Daraa governorate, and the Central Negotiating Committee of Daraa al-Balad.
A source, who attended the meeting and did not want to be named, told North Press that it was agreed on an immediate ceasefire and the reduction of the number of government checkpoints to three instead of the nine.
He added that the three checkpoints in the neighborhoods of Daraa al-Balad, Tariq al-Sadd and the camps will be shared between the Military Security of the government forces and the Eighth Brigade of the Russian-backed Fifth Corps.
The agreement included handing over weapons, making settlements, and displacing those who are not covered by the settlements.
The source pointed out that the terms will be carried out tomorrow, on Wednesday, where a settlement center will be opened, the Military Police of the government forces will intervene, and the Syrian and Russian flags will be raised in Daraa al-Balad.
The Syrian government forces and the Iranian-backed factions have been besieging the Daraa al-Balad and other neighborhoods and closing all roads leading to them for more than two month.
Reporting by Ihsan Muhammad