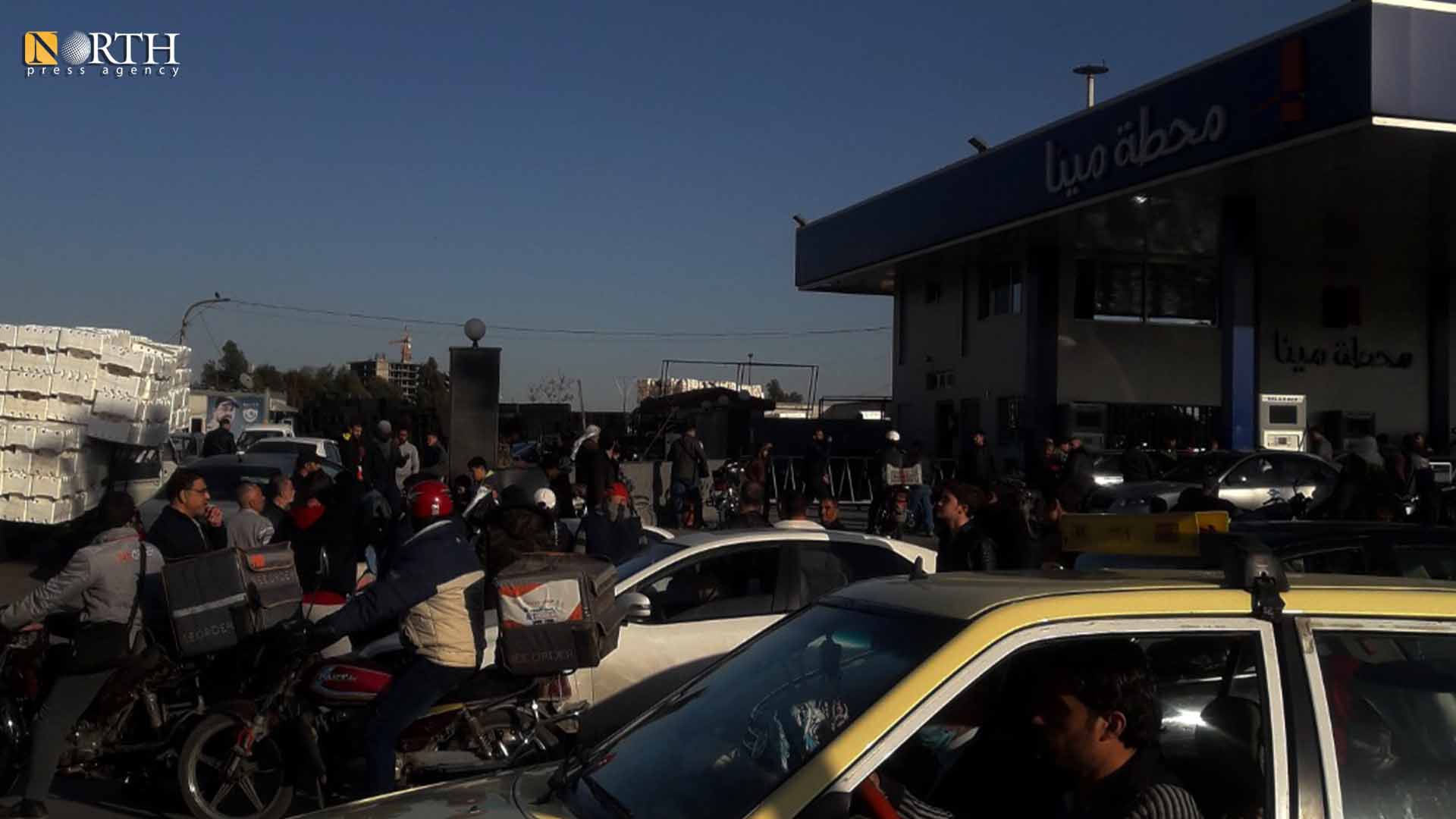 DAMASCUS, Syria (North Press) – On Tuesday, residents of the Syrian capital, Damascus, and its countryside complained about the delay of the delivery of the petrol filling message for more than ten days instead of seven days, as the subscriber gets only 25 liters per week.
Early in April, the Syrian Ministry of Oil and Natural Resources started to implement a mechanism for distributing gasoline via SMS, which includes the details of the gas station, its location and the validity period of the message.
While the fuel company denied everything related to the beneficiaries' complaints about what was circulated regarding the changing of the sending schedule or reducing the distributed quantity.
The company claimed that the delay may be due to a malfunction or an accident that may affect one of the tanks filled with gasoline, as the delay will not last more than 24 hours.
"The load of a tank is equivalent to filling a thousand cars, and this means that messages will be delayed for a thousand cars from 24 to 48 hours, until another tank is provided," it added.
The company's statement was met with a wave of ridicule, as the delay, which it said did not exceed 24 hours, exceeded four or five days.
On April 5, the Syrian government decided to completely transfer the process of distributing gasoline to the smart card according to the text message system.
Reporting by Hanin Riziq