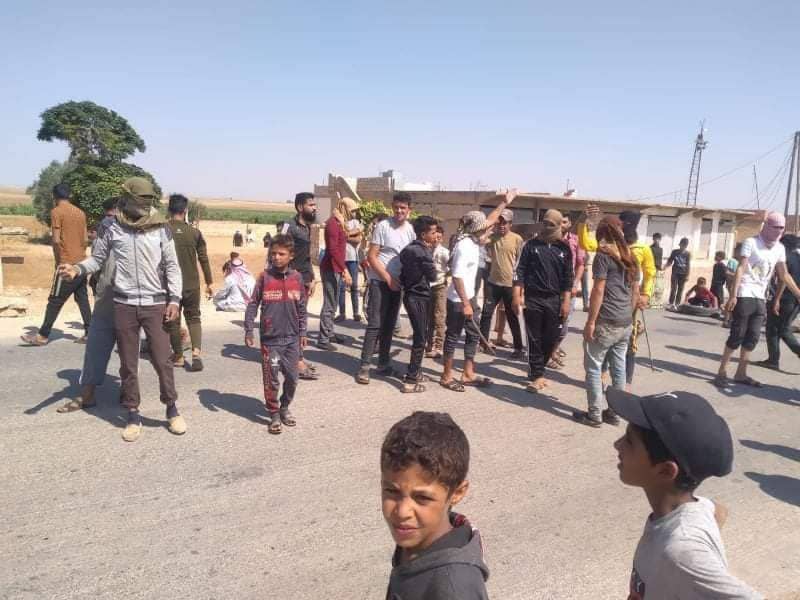 TEL TAMR, Syria (North Press) – On Monday, a Turkish-backed Syrian armed faction fired at residents who were protesting against their successive violations in Sere Kaniye (Ras al-Ain), northeast Syria.
On Monday morning, as a result of the aforementioned groups storming the village and houses and stealing money, dozens of residents of al-Rawiya village near the city of Sere Kaniye protested against the Turkish-backed Shuhada' Bader faction.
"The aforementioned faction opened fire on protesters in order to frighten them and complete the looting processes they started," a local source from the village told North Press.
Shuhada' Bader faction, which is well known for committing successive violations against residents of Sere Kaniye, deprived the residents of their wheat allocations last season.
The Turkish-backed armed factions have been running the entire western countryside of Sere Kaniye since late 2019, following an invasion causing the displacement of thousands of residents.
Reporting by Dilsoz Youssef