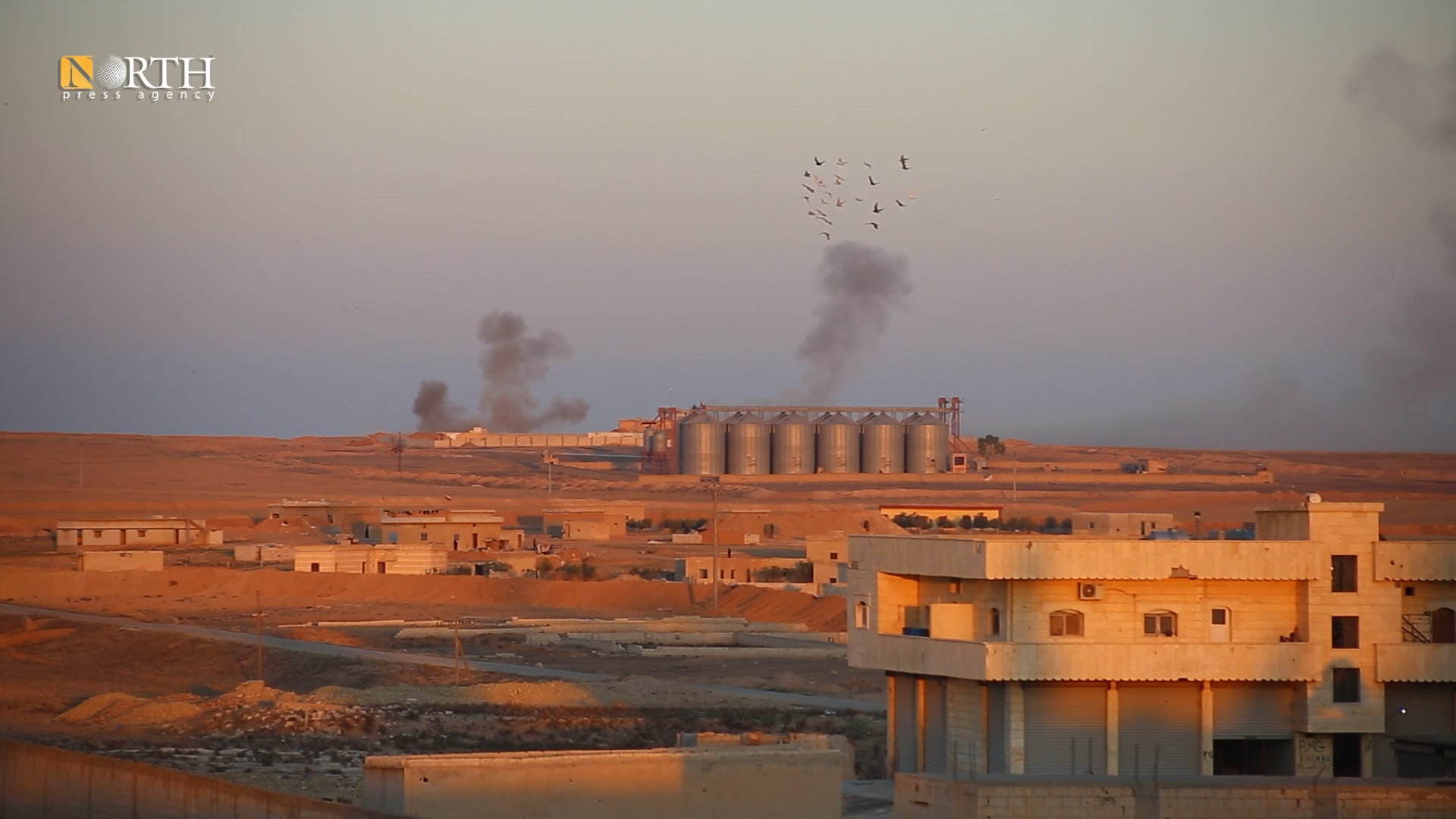 AIN ISSA, Syria (North Press) – On Thursday, the Tel Abyad Military Council condemned the position of both the Global Coalition and Russia regarding the massacre that Turkish forces and Turkish-backed armed factions committed against civilians in the countryside of Ain Issa.
On Wednesday at dawn, four individuals from the same family lost their lives and two others were wounded as a result of the Turkish shelling with the support of the armed factions of the countryside of Ain Issa, north Syria.
"The Turkish shelling of the village of al-Safawiya, south of M4 Highway, in Ain Issa countryside, killed three children and their father. Another child was seriously wounded amidst international silence," Commander of the Tel Abyad Military Council Riyad al-Khalaf told North Press.
Al-Khalaf condemned the silence of the international community, the Global Coalition, and Russia towards the massacre, which comes in light of the repeated Turkish bombing of the area.
"This is not the first massacre by Turkey; it is the third," he added.
"The Ottoman occupation aims to empty the region of its citizens to implement the demographic change," he referred.
Al-Khalaf criticized the position of the Russian forces deployed in the region and stressed that the Syrian Democratic Forces (SDF) have the right to defend the region and its residents.
Turkey had reached two separate agreements with the US and Russia on October 17 and 13, 2019 stipulating a ceasefire in northeast Syria after its forces invaded the cities of Sere kaniye and Tel Abyad.
Reporting by Fayad Muhammad