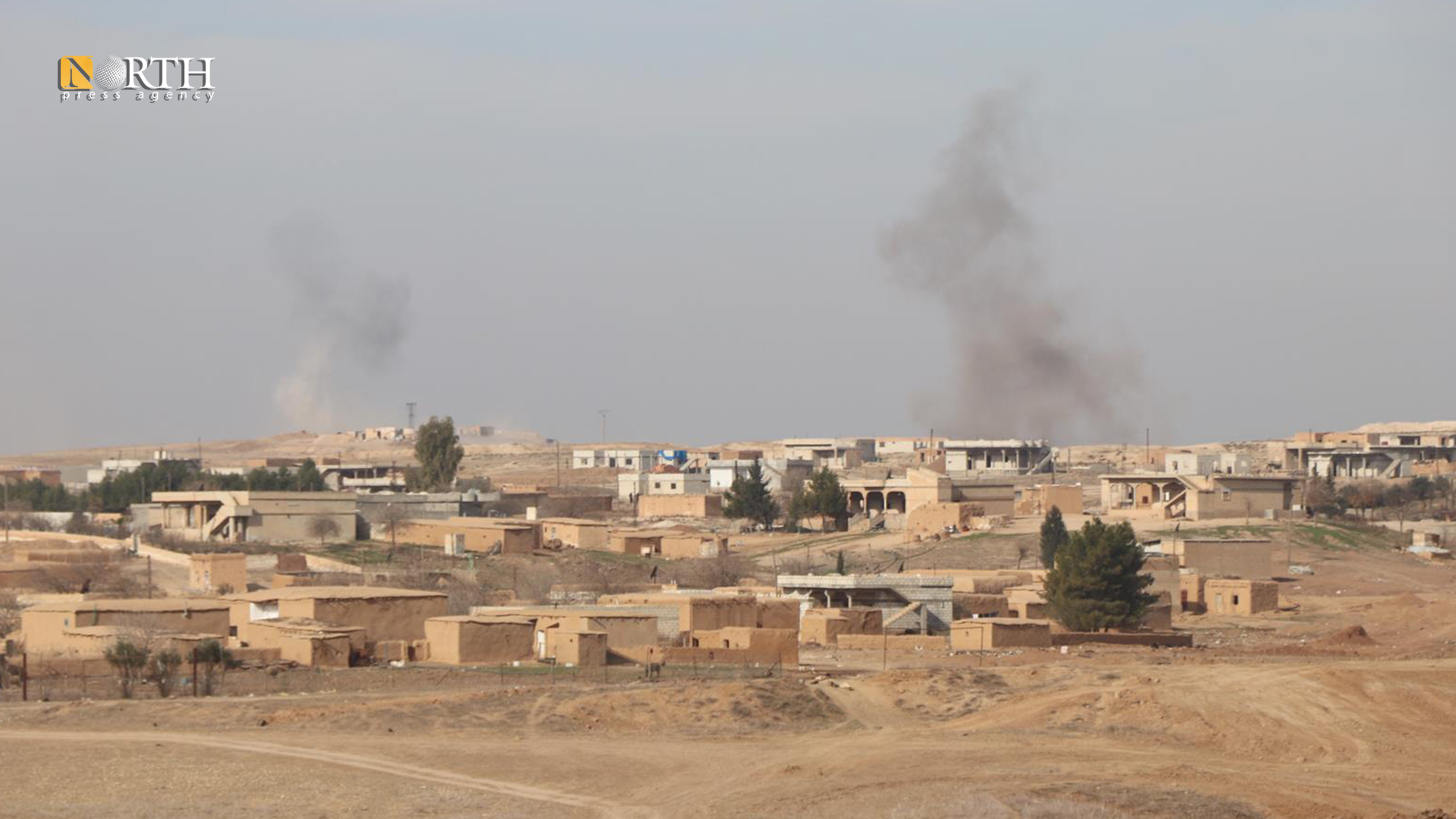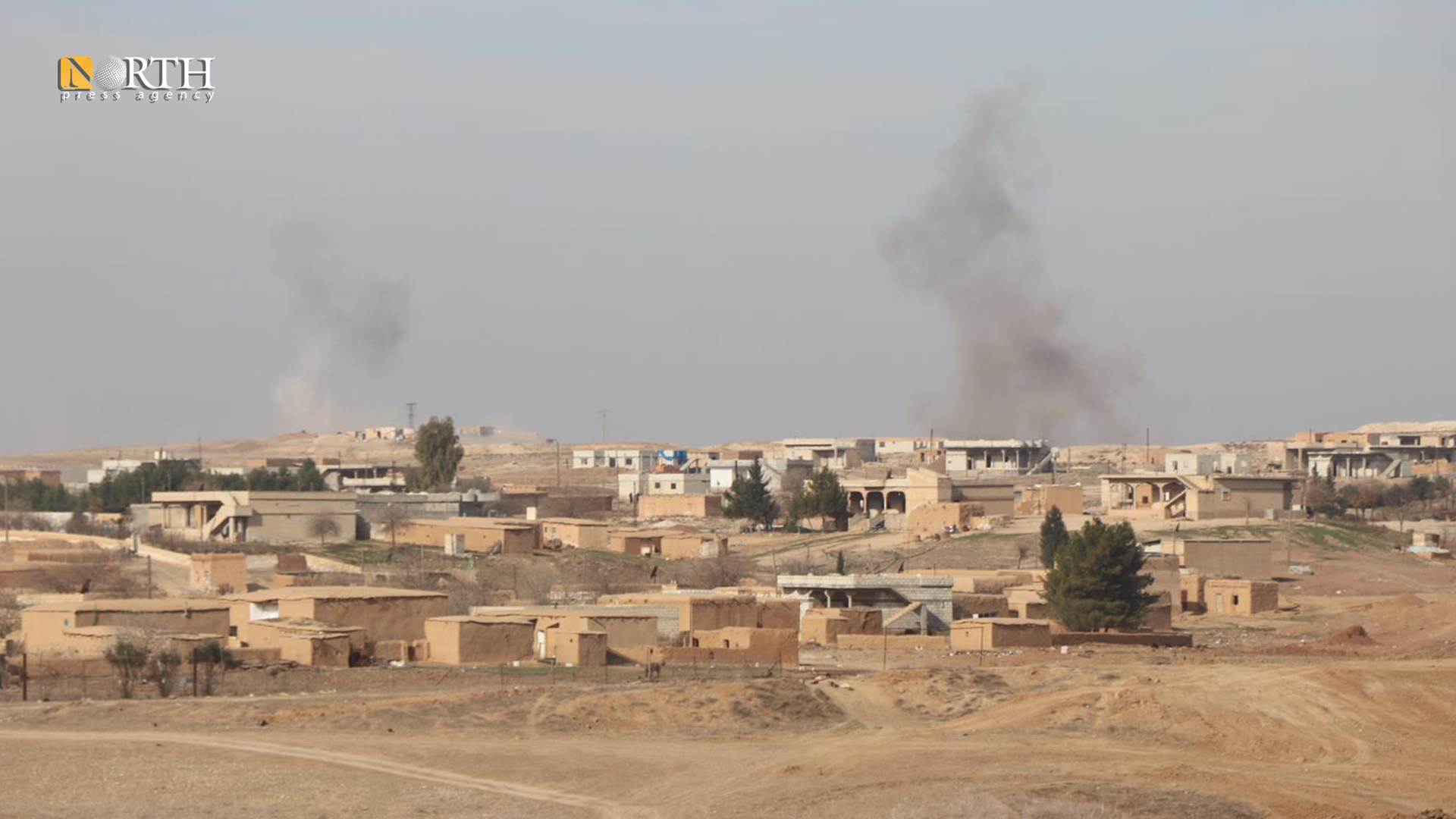 TEL TAMR, Syria (North Press) – On Wednesday, a Syriac military spokesman in Syria's northeast stated that the recent military escalation by Turkish forces and Turkish-backed armed factions against areas in Syria's northeast are a clear violation of previously signed ceasefire agreements.
On July 26, Turkish forces targeted four populated areas in the countryside of Tel Tamr with mortars, artillery, and machine guns, causing a new wave of displacement among civilians in the frontline villages.
Turkish forces have stationed on the outskirts of the town of Tel Tamr at a total length of about 40 kilometers for a year and a half after they took control over the border cities of Sere Kaniye (Ras al-Ain) and Tel Abyad in late 2019 with the support of the Turkish-backed armed groups.
"Recently, we have witnessed military escalation by the Turkish enemy and Turkish-backed armed factions on the frontlines on the outskirts of Tel Tamr, reaching Ain Issa and our areas in al-Shahba'," said Syriac Military Council spokesman Aram Hanna.
The Syriac Military Council, which was founded in 2013, is a formation of the Syrian Democratic Forces (SDF) including Syriacs and Assyrians, who defend Christian villages in the countryside of Hasakah.
Turkish artillery targeted many safe populated villages, causing a wave of displacement towards neighboring fields and villages, according to Hanna.
The recent escalation and the continuation of the water cutoff to Hasakah city, where more than a million people are without water, create challenges regarding stabilization in the area and "cause a real humanitarian crisis in securing drinking water for our people there," he added.
Residents of Hasakah have been unable to secure drinking water for more than a month in light of the Turkish cut-off of water from Alouk station in the countryside of Sere Kaniye for the 15th time.
Meanwhile, Turkish forces targeted education facilities, including a school which was totally destroyed in al-Kozaliya village, the Syriac Military Council spokesman pointed out.
Additionally, as a result of recent Turkish artillery shelling against the village of al-Kozaliya, the school went out of service one day before the distribution of certificates to students.
"This is a flagrant and real violation of all international laws that provide for the protection of education facilities and vital and service facilities which serve the area and civilians," he added.
The Sochi agreement signed by Russia and Turkey in October 2019 stipulates the halt of all military operations in areas in Syria's northeast, which was preceded by a similar agreement between the US and Turkey.
"All these violations were carried out in light of suspicious silence by the international community, in addition to not respecting the signed Russian-Turkish ceasefire agreement," Hanna indicated.
Reporting by Dilsoz Youssef