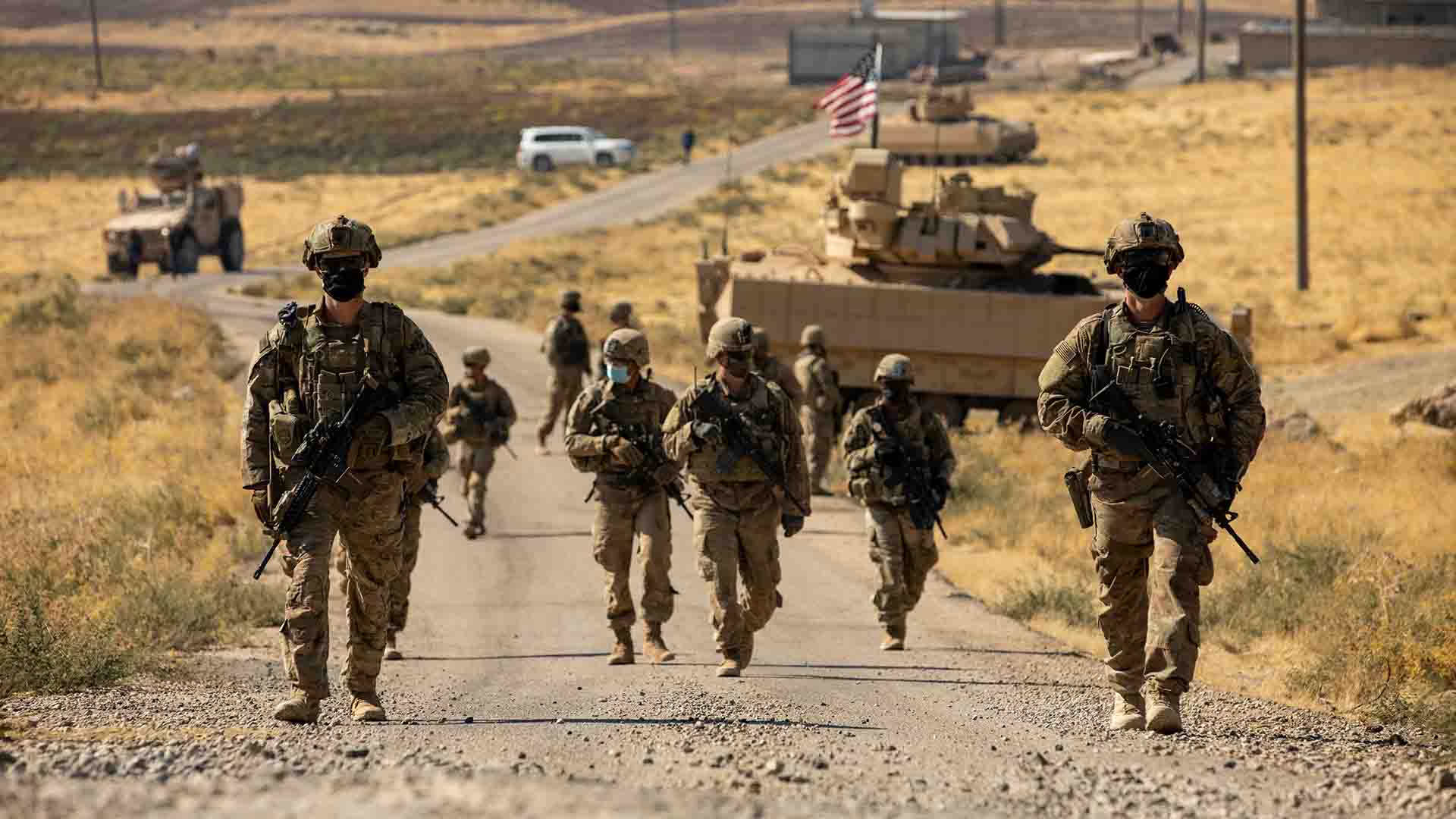 QAMISHLI, Syria (North Press) – Biden's administration will keep 900 troops in Syria and will continue supporting the Syrian Democratic Forces (SDF) against Islamic State (ISIS) "This has succeeded and this what we will continue," an American official said on Tuesday.
The official, who preferred to be anonymous, told the US POLITICO that he does not expect "any changes for the time being regarding the mission and the presence in Syria."
This took place in a time when U.S. President Joe Biden and Iraqi Prime Minister Mustafa al-Kazimi sealed an agreement on Monday formally ending the US combat mission in Iraq by the end of 2021.
The official military spokesman for Operation Inherent Resolve (OIR) Col. Wayne Marotto stated in an exclusive interview with North Press, "The Global Coalition to Defeat ISIS will continue supporting SDF against ISIS with higher level advising according to the conditions."
He also pointed out that support to SDF will continue so that they can "fulfill big achievements against the radical ISIS and its sleeper cells, which still deploy and activate individually in east Syria."
Early in June, General Kenneth F. McKenzie, the commander of the United States Central Command stated, "Our presence in Syria is directly related to finishing ISIS, and that's important because ISIS still has an aspirational – an aspiration to hold territory and spread its violent ideology."
"Now, that direct pressure is not coming from the United States; rather, it's coming from our SDF partners. We enable them, we support them. We're not out there actually doing the fighting," he added, in statements to reporters over the phone, reported by the Al-Hurra TV website.
In March 23 of 2019, with the support of the Global Coalition, SDF managed to eliminate ISIS from Baghouz, east Syria.
Reporting by Fansa Tammo