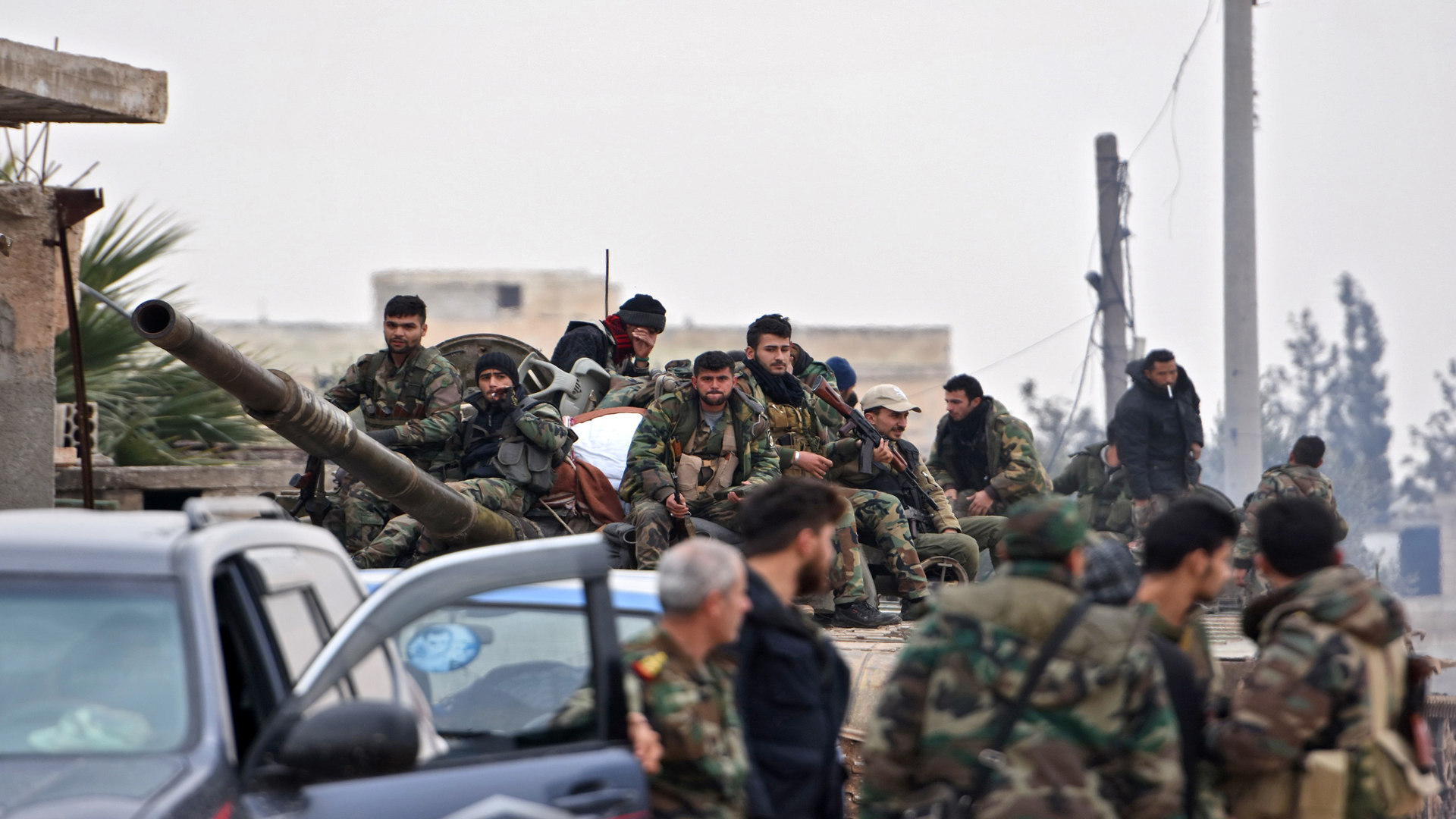 PALMYRA, Syria (North Press) – On Tuesday night, Syrian government forces found ten of their soldiers' bodies in the vicinity of al-Sukhna town in the center of the Syrian Desert amid an alert and the spread of their checkpoints in the area.
Yazan al-Omar (a pseudonym), a member of the pro-government National Defense Forces, said, "the bodies were found by two patrols conducted by the security of the government checkpoints." The patrols were checking the checkpoints scattered in the vicinity of al-Sukhna town, which number 12 static checkpoints and five mobile ones.
"The bodies were transferred to the Public Hospital of Palmyra immediately, until the forensic team arrived from the capital Damascus," he added.
"The bodies did not show signs of torture, and they were killed by a shot to the head in the hills surrounding al-Sukhna in the desert of the eastern countryside of Homs.
Over the past two months, contact was lost with groups of government forces and the Russian-backed Fifth Corps, while they were touring and combing the area.
The government forces, along with militants affiliated with them, are continuing large-scale combing operations in the Syrian Desert within the Homs countryside and the Aleppo-Hama-Raqqa triangle, in search of ISIS sleeper cells.
Reporting by Aya al-Ahmad