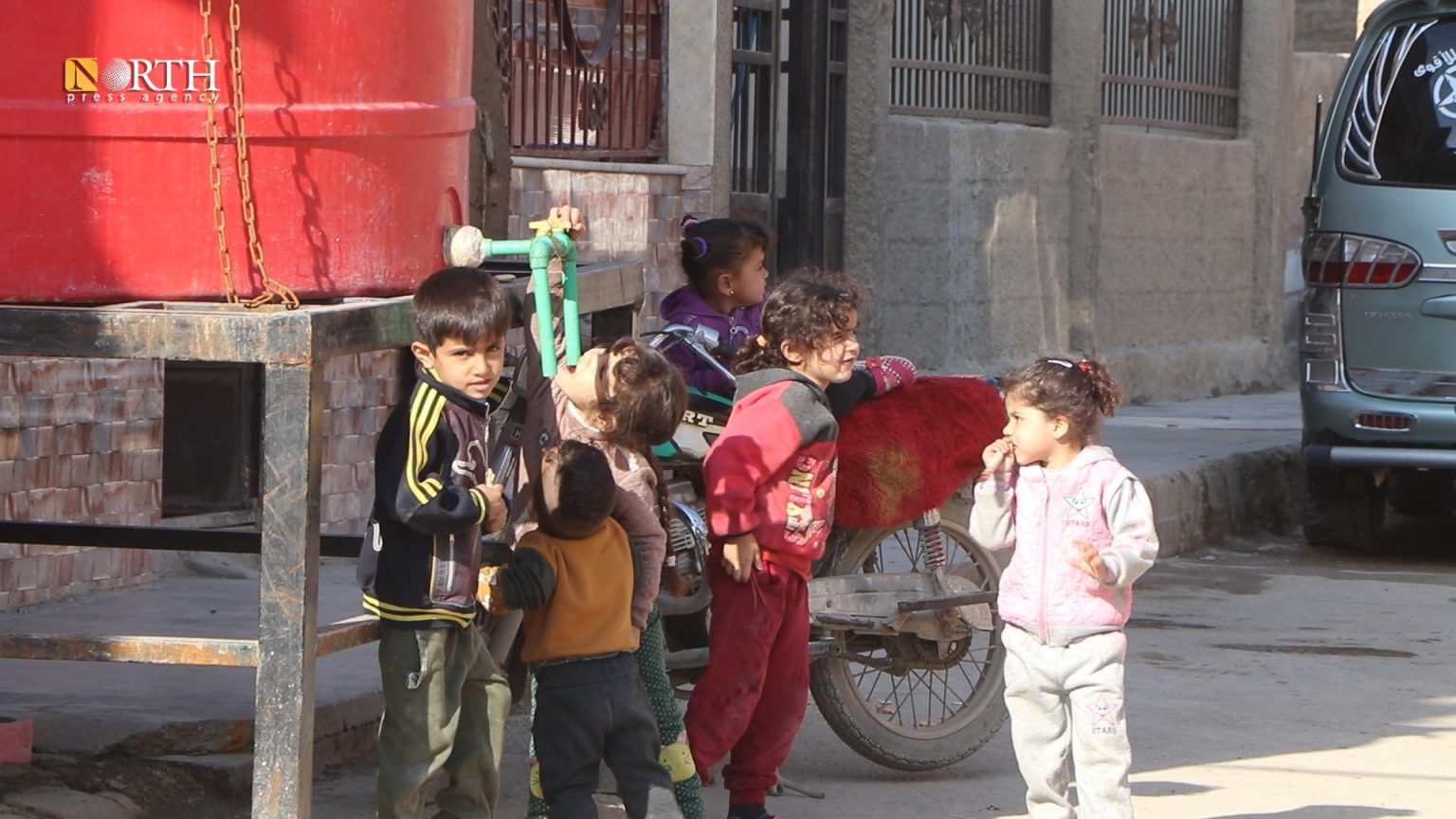 HASAKAH, Syria (North Press) – On Monday, for the second day, Turkish forces prevented technicians of the Water Directorate from reaching Alouk Station in the countryside of Sere Kaniye (Ras al-Ain), northeast Syria.
Since June 24, Turkish forces have prevented Alouk Station, which provides water to an estimated one million people in Hasakah and its villages with water, from operating.
Meanwhile, Co-chair of the Water Directorate of the Autonomous Administration of North and East Syria (AANES) Sozdar Ahmed said that although the AANES provided Sere Kaniye with electricity on Sunday, they have not obtained water so far.
In return for operating the station, Turkey demands 25 megawatts of electricity from Tishrin Dam for six hours a day, and eight megawatts from Derbasiya station 24 hours a day.
Early in July, an official in AANES revealed indirect negotiations with Turkey, with Russian mediation, to operate Alouk Station after a month of a complete cut-off of water.
In an exclusive statement to North Press, Ahmed added that they do not have any information regarding what happens inside the station.
Since their takeover of the station late in October of 2019 following a military operation in Sere Kaniye and Tel Abyad, Turkish forces and Turkish-backed armed factions have cut off the water from the station 15 separate times.
Reporting by Hosheng Hassan