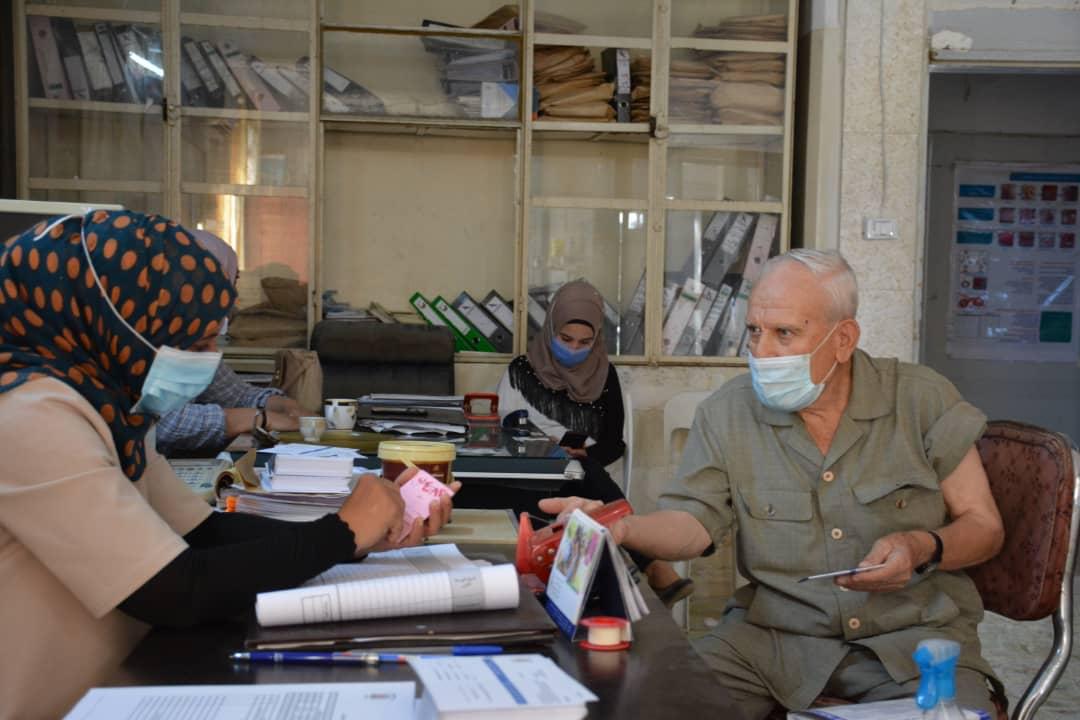 DERIK, Syria (North Press) – During the past period, 630 people from the city of Derik, in far northeast Syria, have received a dose of vaccination against coronavirus as part of a vaccination plan followed by Health Board of the Autonomous Administration of North and East Syria (AANES).
During the past few months, more than 23,000 doses of the British AstraZeneca type in addition to quantities of a Chinese vaccine have entered north and east Syria.
Meanwhile, medical teams of the Health Board are prioritizing the medical teams, the elderly, and those with chronic diseases in the vaccination plan.
So far 500 people have been vaccinated with the British AstraZeneca type and 130 with the Chinese one, Fadel Abdullah, who is responsible for the vaccines in the medical center in Derik, said.
The vaccinated people, who received only the first dose of the vaccine, were distributed in areas in Derik, Girge Leke, Jil Agha, and Roj and Newroz Camps.
The medical center will vaccinate those people with the second dose starting on August 6, according to Abdullah.
On June 9, medical teams started the vaccination process against coronavirus and addressed medical staff, the elderly, and people with chronic diseases.
AANES have 9,500 people operating in the health field in northeast Syria, AANES Health Board co-chair Jiwan Mustafa said in a previous exclusive interview with North Press.
Reporting by Solnar Muhammad