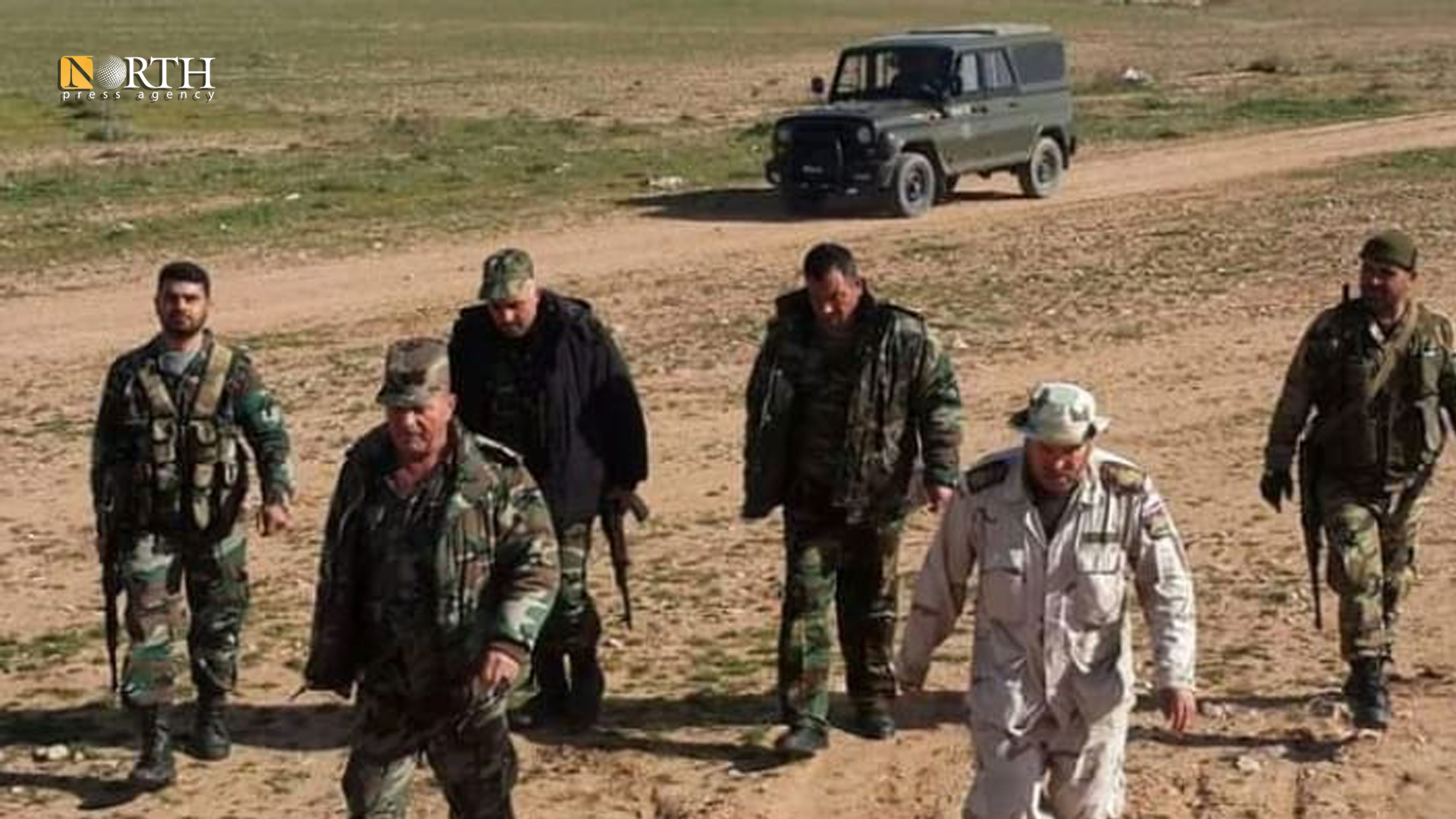 DEIR EZ-ZOR, Syria (North Press) – Military sites and checkpoints of both the National Defense Forces (NDF) and the Iranian-backed Harakat Hezbollah al-Nujaba were mobilized in Badiyat al-Tibni in the countryside of Deir ez-Zor, east Syria, after clashes erupted between the two parties on Sunday.
Government forces and militiamen loyal to them are deployed in the desert west of Deir ez-Zor, along with Iranian forces and affiliated militias.
The clashes took place on Sunday afternoon, after a National Defense patrol attempted to search members and a vehicle of Harakat Hezbollah al-Nujaba in the vicinity of the town of al-Tabni.
Dia' al-Ahmed (a pseudonym) a member of the National Defense, said that "the setting up of the mobile checkpoint to search military and civilian vehicles was ordered by the National Defense Command Center in the town."
The vicinity of the town is now witnessing an alert at the checkpoints and points of both Harakat Hezbollah al-Nujaba and the NDF after the exchange of fire incident that caused material damage to the vehicles of both parties, the source told North Press.
The source pointed out that a closed meeting will be held between the two sides on Sunday afternoon to make peace between the two patrols and to set up deployment lines for both parties to ensure that they are not crossed to other areas of influence.
Reporting by Ahmed al-Mousa