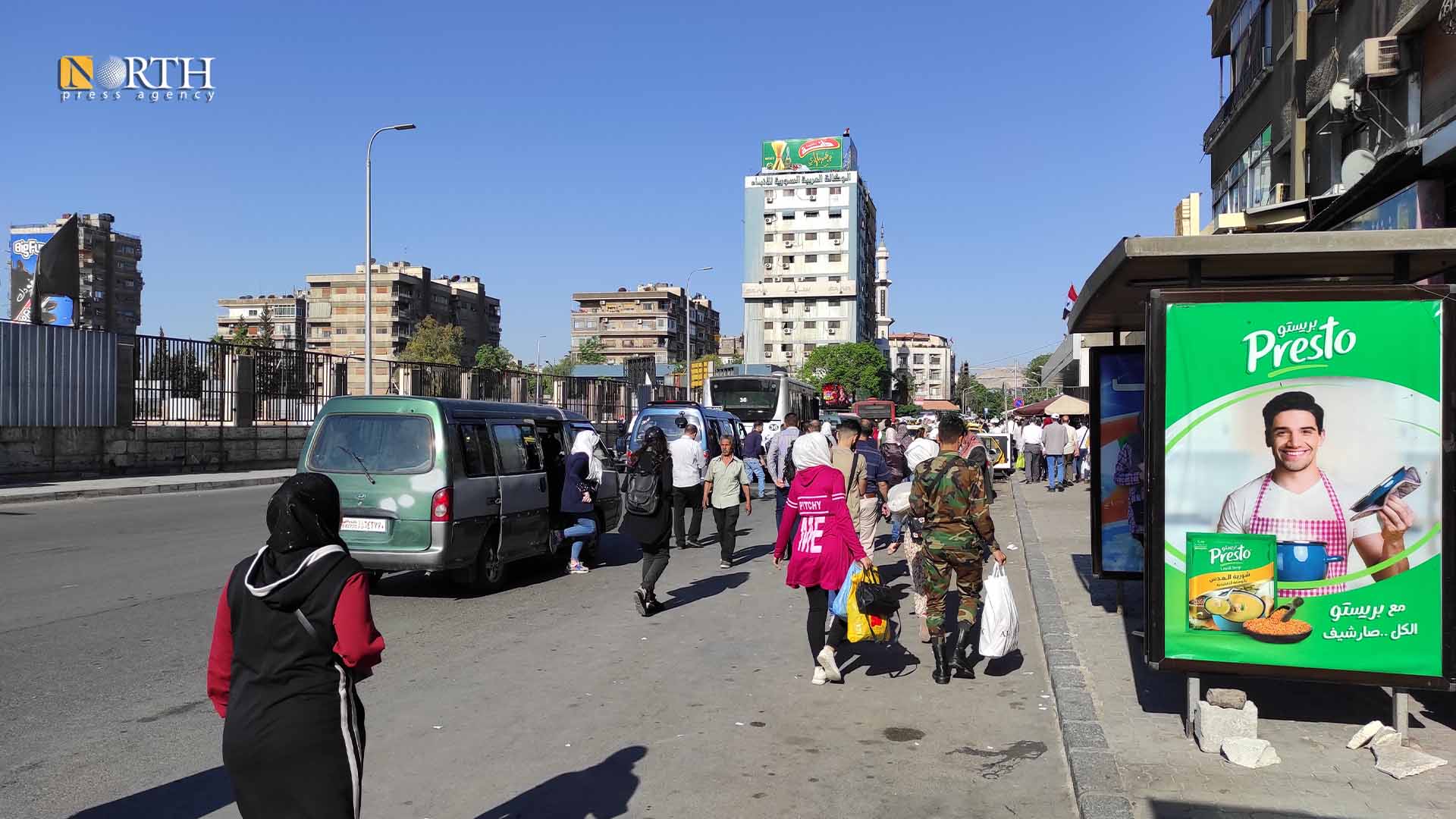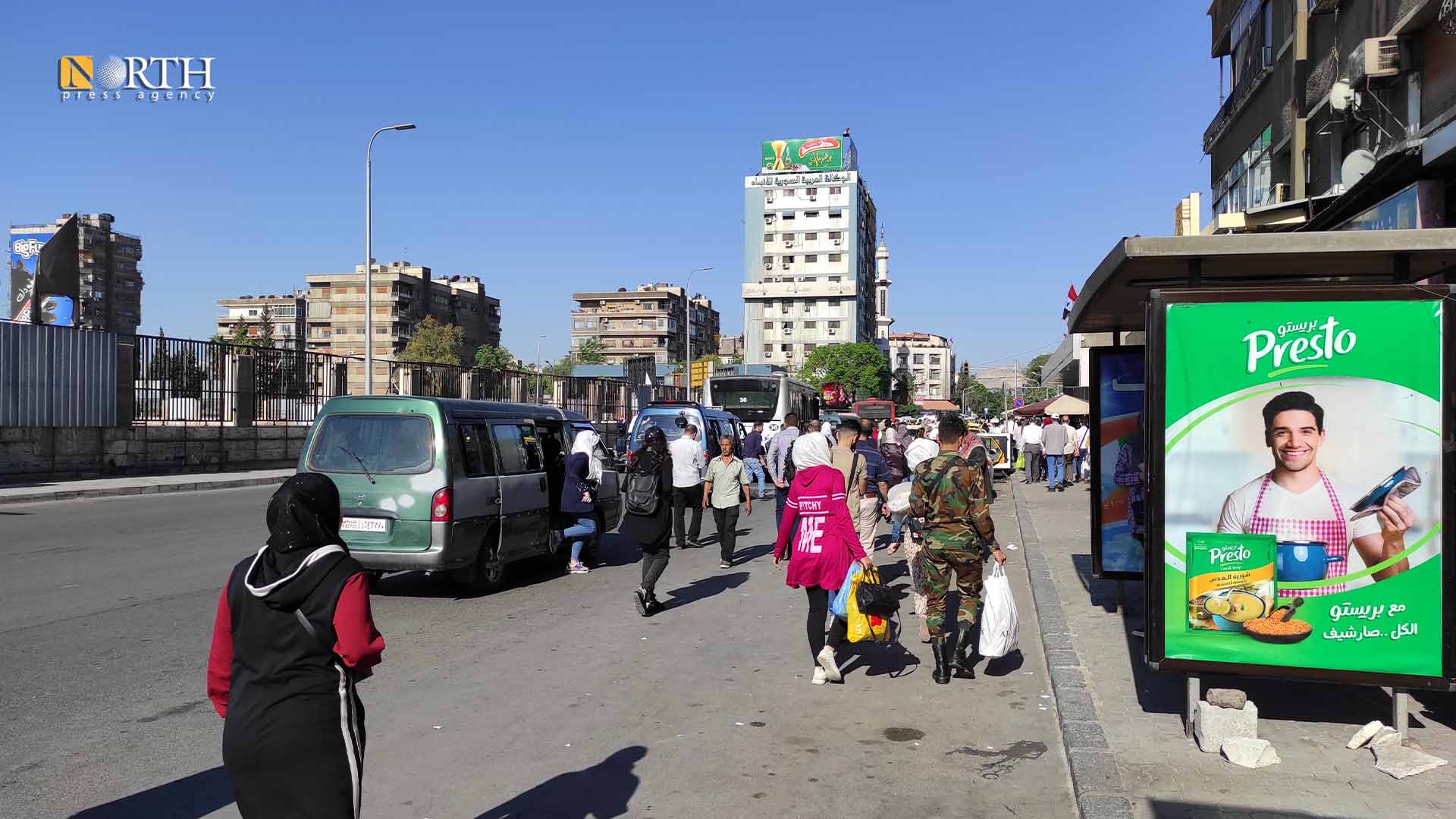 DAMASCUS, Syria (North Press) – Amar al-Hindi can no longer secure the costs of sending his children to the university, as his income has decreased as a result of the disorder in transportation fees after the recent salary increase, which was preceded by a tripling of fuel prices.
Many government employees in the Syrian capital Damascus have been severely affected by the decisions of raising the prices of fuel and wages.
"I was barely securing the transportation fees when they were stable, but today, my children are going to university only for registration or exams," al-Hindi told North Press.
On July 10, the Ministry of Internal Trade and Consumer Protection of the Syrian government increased the price of fuel to 500 Syrian pounds (SYP) per liter and a bag of bread produced in the public bakeries to 200 SYP.
On July 11, Syrian President Bashar Assad issued Legislative Decree No. 19, which stipulates an increase in the salaries of state workers by 50% and retirees' pensions by 40%, which worsened the problem of increasing prices against residents' weak purchasing power.
Damascus and other government-held areas are still witnessing the lack of transportation and its high prices, without anyone being held accountable, though the executive offices in the governorates set transportation tariffs at 100 SYP for short routes and 130 SYP for long ones.
On July 14, the General Director of the General Company for Internal Transport in Damascus Samir Haddad says that Damascus governorate needs 250 buses, which means providing the company with additional 150 buses urgently to cover the current shortage.
Drivers do not comply with the new tariffs and they take double fares, according to al-Hindi and others.
Haddad told the pro-government al-Watan newspaper that a circular was issued for all directorates of the Ministry of Internal Trade and Consumer Protection in all governorates to tighten the procedures to monitor price violations.
The new transportation tariff did not satisfy the drivers because they believe it is not commensurate with the high costs of maintenance and spare parts. This drove many of them to sell their allocations of fuel and stop working or not complete their routes.
Samer Khalil, an employee at the Electricity Company living in the city of Qatana in Rif-Dimashq, decided to reduce the number of working days in proportion to his income and the rise in the price of fuel.
"I need about 3,000 SYP to go to and from work every day, while my salary does not exceed 70,000 SYP after the recent increase," Khalil told North Press.
He needs an additional 30,000 SYP if he works every day, but the shift system requires him to work two days a week, so he spends the rest of the week doing another job to sustain him.
Reporting by Aram Abdullah