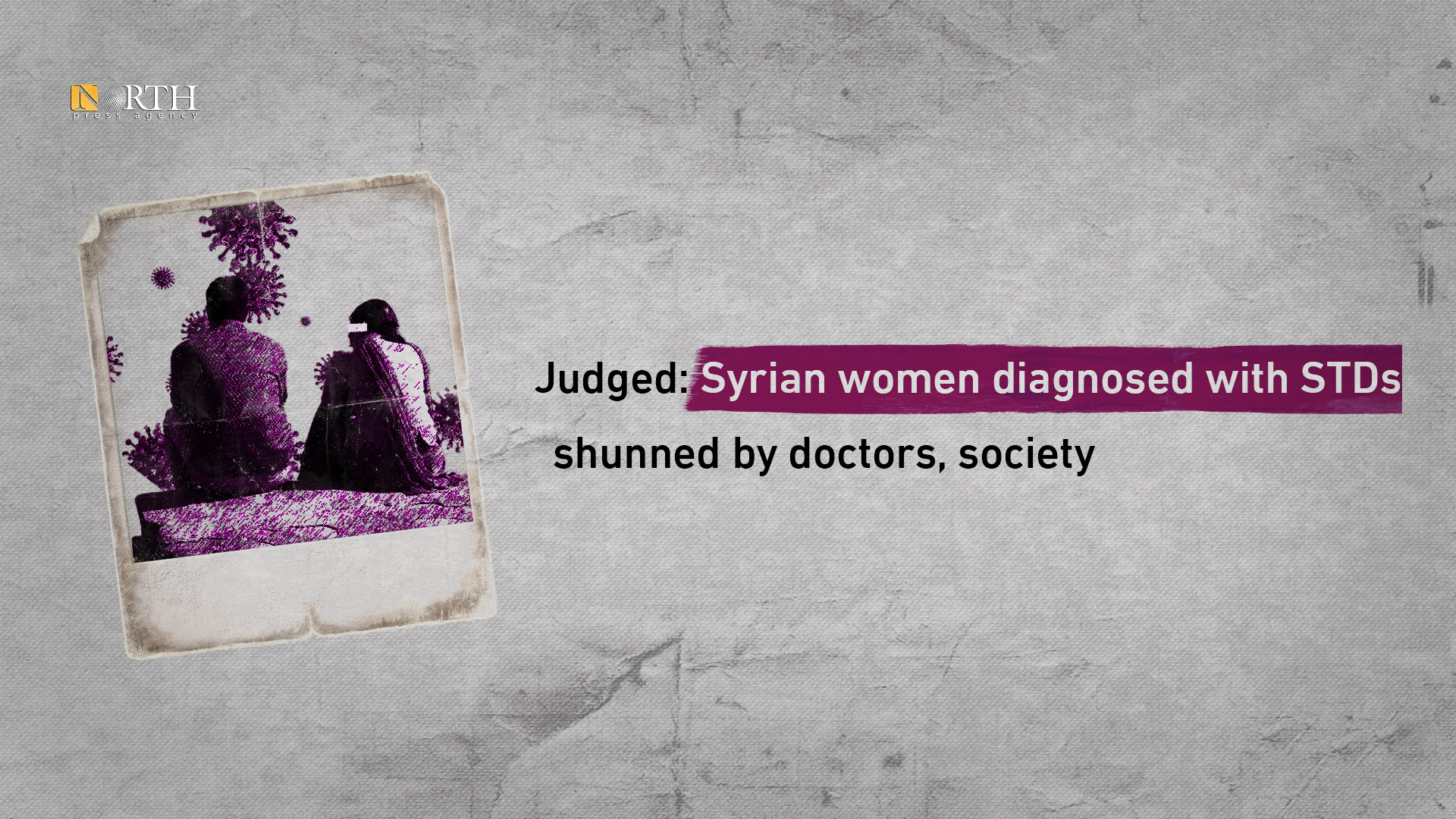 DAMASCUS, Syria (North Press) – 31-year-oldRania Taqla (a pseudonym), a woman from Damascus who suffers from a sexually transmitted disease, has lost her confidence in doctors after mistreatment by a female doctor, in addition to doubts and bad treatment from patients who used to visit the same doctor.
The woman, who works in a fitness club in the capital, remembers angrily rising from the examination bed, rejecting the doctor's mistreatment, leaving the clinic after an argument.
The doctor, who Taqla previously preferred because she was female and an academic, ended the argument by allegedly saying, "Go back to the Center for Communicable and Sexually Transmitted Diseases before you infect someone else."
The majority of women in Syria suffer from discrimination on the basis of sex in different aspects of life, but women diagnosed with STDs say the harshest thing is when the entire society mistreats you, including those close to you, the educated, and those to whom women typically turn for help.
When a female becomes infected with a sexual disease, her life is turned upside down because she no longer can continue her life normally, according to patients who spoke to North Press.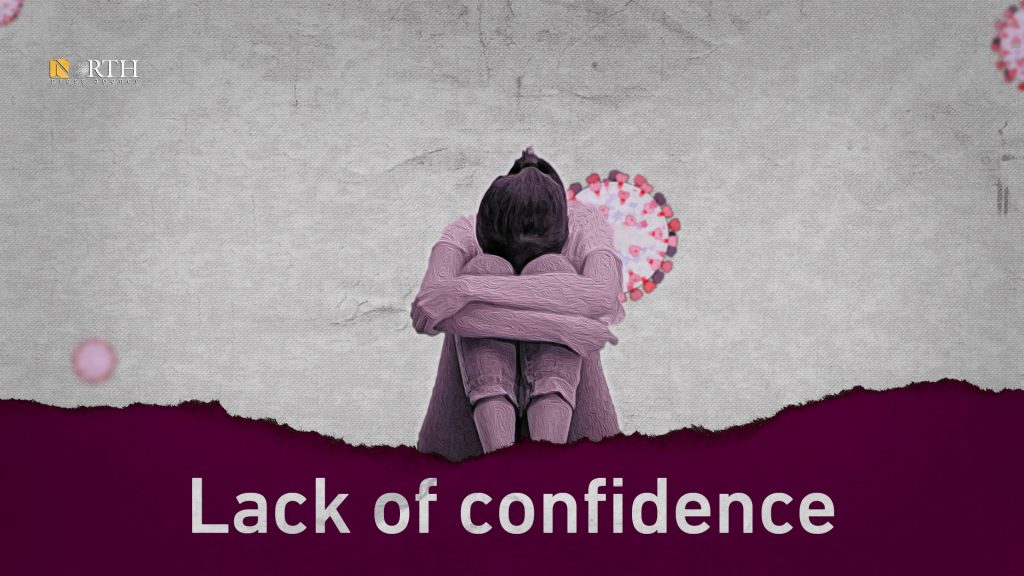 Taqla, who had warts on some parts of her body, said that suspicious looks and mistreatment followed her whenever she visited a gynecological clinic.
"What bothers me is I thought that seeing a female doctor would be more comfortable because she would understand more, but the worst happened to me in a female doctor's office," she added.
She stated that there is no solution to her health condition except to remove the warts by thermal or chemical cauterization, according to what specialists told her, "which is an option I would never have chosen."
A patient often tries to keep silent about her disease even after she feels symptoms, which puts her life at risk. Some infected women go to clinics far from their homes alone, and the patient may provide false information about her identity in clinics and hospitals.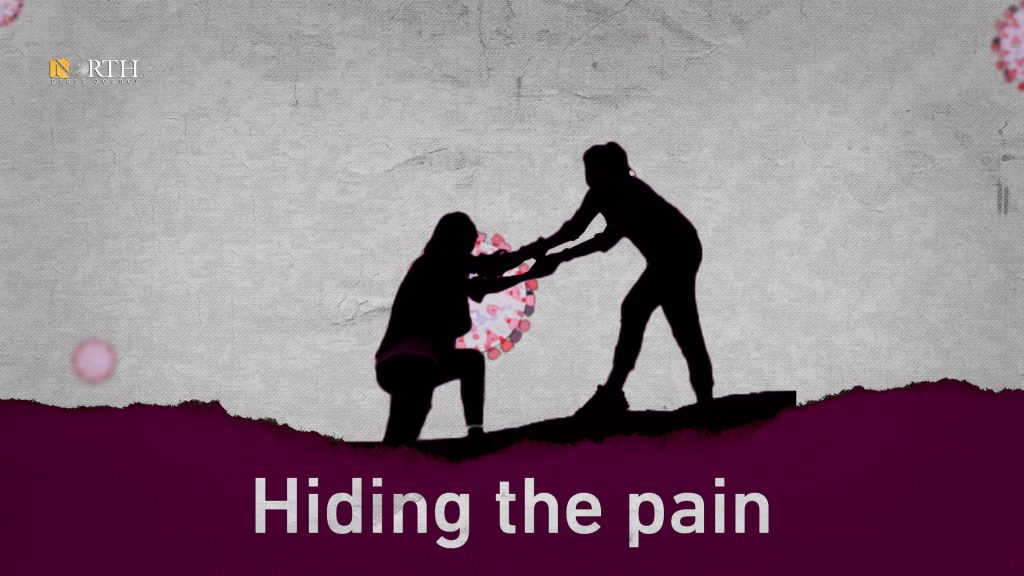 28-year-old Ranim Mualla, a young woman marketing food products, says she was unable to file a complaint against the doctor she had seen.
The patient was careful not to take someone with her to ensure that her condition was not disclosed, but she was harassed by the doctor himself, she said. However, Mualla did not disclose what happened, nor did she dare file a complaint because of the stigma attached to the sufferers of these diseases.
Mualla stated that after the doctor realized that he had reached a dead end, he began to exaggerate the dangers of her disease. This led her to stay in her house for days, and the doctor even convinced her that she could no longer have children.
However, she disclosed what she was going through to her sister, who, as Mualla says, is credited with continuing to follow up on her condition. "She was the reason I got out of the difficult situation that that doctor had created for me."
Another doctor assuaged "all the fears and lies that the harassing doctor said, and it turns out that my condition will last as long as I live, but it is not too dangerous if it is followed up on through periodic examinations," Mualla said.
Patients see that government hospitals are "unfavorable" for people with this type of disease because of the need for the patient to reveal their identity and talk about the problem in front of a number of doctors, nurses, trainees, and possibly other waiting patients.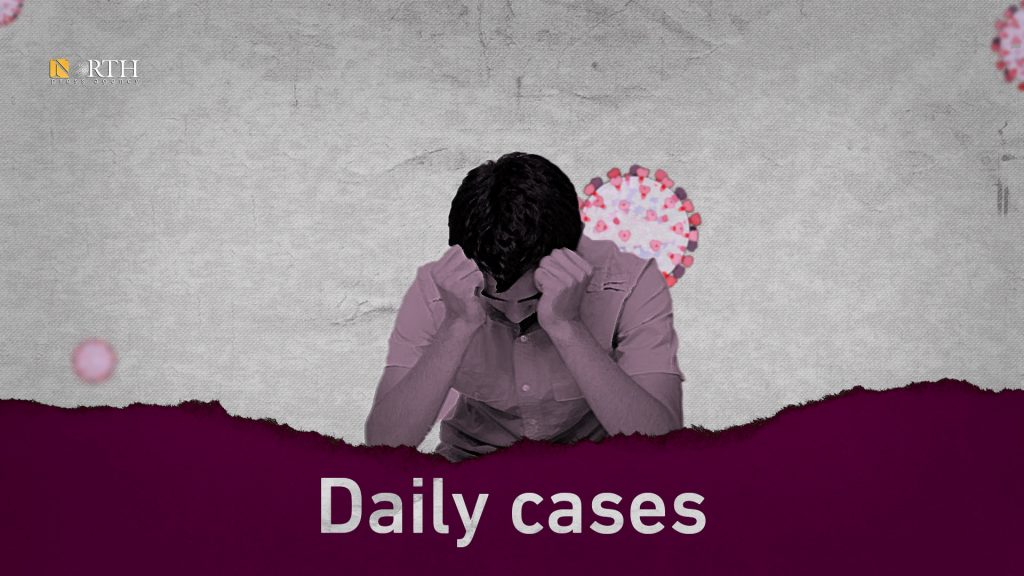 29-year-old Firas Ismail, a resident specializing in dermatology at the Dermatology Hospital in al-Baramkeh, does not agree with some patients who generalize their negative impressions towards doctors and treatment centers.
He told North Press that the hospital in which he works receives daily patients with symptoms of a sexually transmitted disease, without knowing that they are infected.
He stated that this problem was exacerbated dramatically as a result of the decline in sexual awareness and education regarding the prevention of STDs, which he blames the government for neglecting. "Even sexual and reproductive awareness campaigns stopped seven years ago," he adds.
The doctor added that the other side of the problem lies in the fact that such diseases need periodic check-ups and examinations to inform the patient of a number of precautionary measures to change their habits and lifestyle.
"But some patients do not return to the hospital as soon as the symptoms disappear, as a result of mistreatment by some medical and technical staff."
Ismail pointed out that the current crisis has affected the health system's ability to cover and finance institutions concerned with this part of the health sector, as the globally available vaccines for many viral or bacterial sexually transmitted diseases do not exist in Syria.
Even educated groups do not even know about such vaccines. They are only given in private clinics on the advice of a doctor or the request of those who wish to receive them, and "they are brought illegally from one of the neighboring countries, and the cost of the cheapest vaccine reaches $100," according to the doctor.
According to some reports from the World Health Organization (WHO) published in June 2019, one out of 25 people in the world will contract at least one sexually transmitted infection during their lifetime.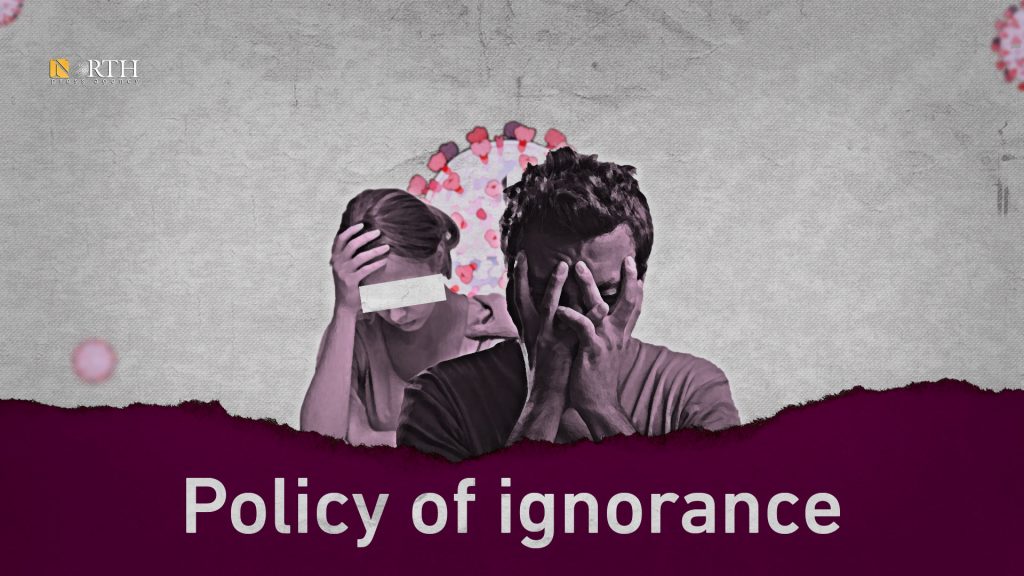 A doctor specialized in psychology in Damascus, who spoke to North Press on the condition that her name not be published, stated that psychological support for an infected person is an integral part of the treatment protocol followed globally, "but here in Damascus hospitals, the situation is very different."
"On the contrary, there are some patients who visit the Center for Communicable, Infectious, and Sexually Transmitted Diseases who need psychological support as a result of the trauma they received after visiting the center," she added.
"The public policies imposed by the government regarding dealing with female patients weakens the position of women and makes them vulnerable to exploitation and threats," Nibal Mansour, a lawyer interested in gender issues and women's rights, told North Press.
The lawyer explained that the masculinity with which most members of the Syrian community were brought up, which persists even within a large segment of the university educated, sees such symptoms as a temporary and private matter for men, but in the case of the affected female, it becomes the matter of the family, neighborhood, village, and society as a whole.
Reporting by Raghad al-Issa