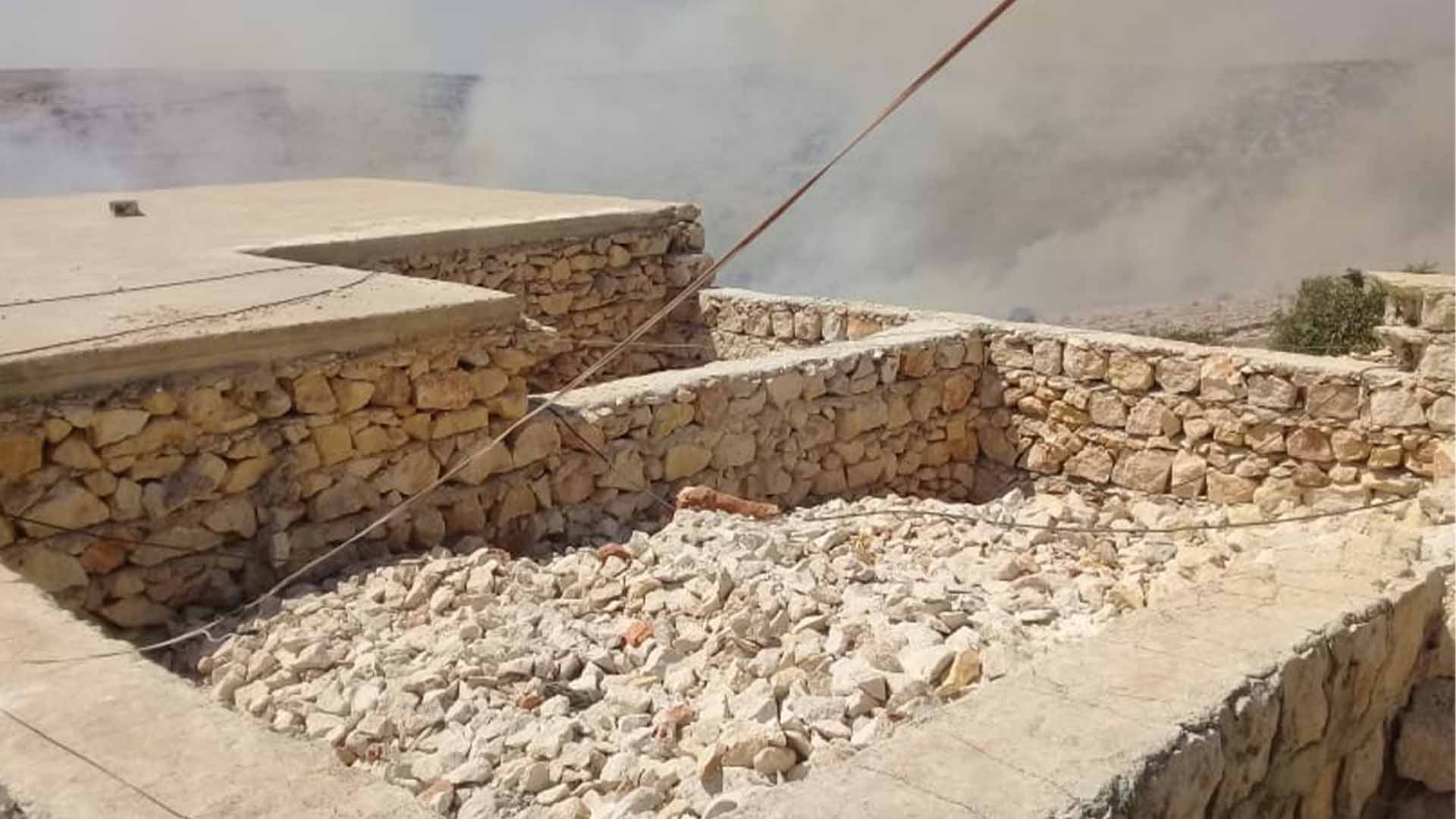 AFRIN, Syria (North Press) – On Saturday, Turkish-backed armed factions set fire to lands in the village of Burj al-Qas in the Sherawa district, south of Afrin, northwest Syria, which led to the burning of hundreds of olive trees and vineyards owned by the residents of the village.
Villagers were surprised by the outbreak of fire in the vicinity of the village from the western side, where the frontlines with the armed factions are located, local sources from Burj al-Qas told North Press.
The sources indicated that the residents of the village requested fire engines from the neighboring town of Nubul, which is predominantly Shi'ite and is under the control of government forces and Iran-backed factions, "but they did not respond to the call."
Meanwhile, villagers managed to extinguish the fire.
On March 18, 2018, the Turkish forces and Turkish-backed armed factions, took control of Afrin displacing more than 300,000 people from the original inhabitants of the area to the al-Shahba, northern countryside of Aleppo.
However, Turkey did not manage to take control over several areas in the Sherawa area including Soghanaka, Aqihah, Ibbin, Kalota, Mayasah, Zrna'it, al-Zawouq al-Kabir, Burj al-Qas, Bashmra, and Kheribka, which fell under the control of Syrian government forces control after the Kurdish People's Protection Units withdrew from the region.
The government forces' presence in these areas did not curb the almost daily shelling by Turkey and the armed factions.
On Saturday at dawn, Turkish forces targeted the northern outskirts of the town of Tel Rifa'at, Herbel, Ayn Daqnah, and Maraanaz in the northern countryside of Aleppo.
In June, 14-year-old Zainab Hussein lost her life and her father and her brother were wounded in the village of Kalota, as a result of the targeting the town by Turkish forces and armed with dozens shells.
Turkish artillery shelling targeted the village of Aqibah in the same month, killing dozens of livestock and causing material damage to homes and properties of the villagers.
Reporting by Dijla Khalil