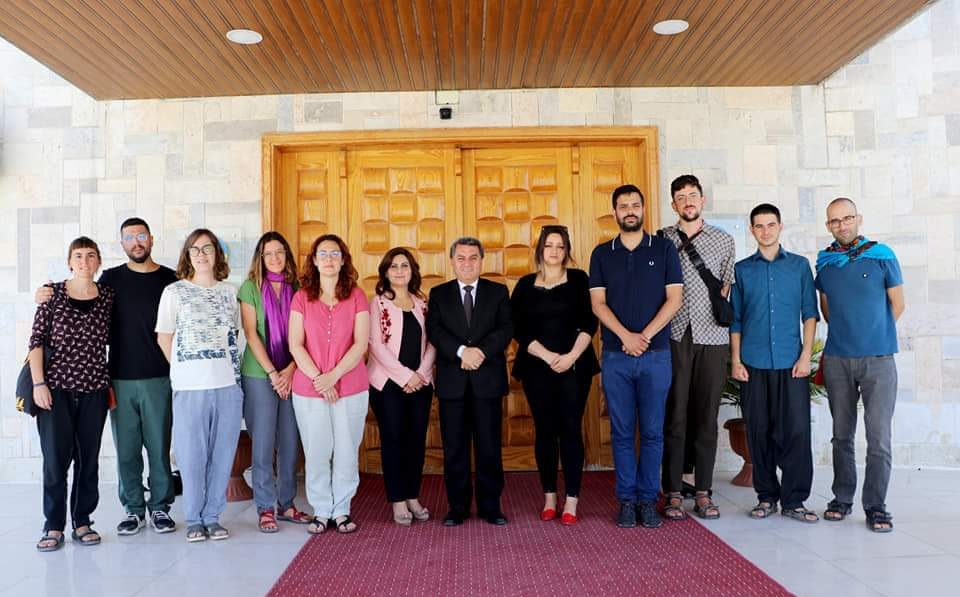 QAMISHLI, Syria (North Press) – On Tuesday, a delegation from Catalonia, Spain arrived at the Department of Foreign Relations building in Qamishli, northeast Syria, aiming at analyzing political and social conditions in the region and developing relationships with the Autonomous Administration of North and East Syria (AANES).
The delegation consisted of two members of the Catalan parliament, Eulàlia Reguant and Ruben Wagensberg, and member of the Barcelona Council Laura Perez, according to the Foreign Relations Department's official website.
Members of the delegation expressed the will to realize the political and social conditions in northeast Syria in general.
"We are here to know the challenges and difficulties that residents in north and east Syria are witnessing, and to know the mechanisms, through which we can help them to ease these difficulties," Foreign Relations Department's official website cited one of the visitors as saying.
"In our policy, we rely on the societal diplomacy and develop relationships with institutions of civil society including unions, federations, women, youth, intellectuals, and academics' movements, so we are happy having you here," the Department co-chair, Abdulkarim Omar said during the meeting.
During the meeting, they discussed the challenges that people in Syria's north and east are going through including water cutoff by Turkey, the closure of Tel Kocher crossing (al-Yaroubiya) for humanitarian relief, and committed violations by Turkish-backed armed groups against people in Afrin, Sere Kaniye (Ras al-Ain), and Tel Abyad (Gire Spi).
Reporting by Khalaf Ma'o