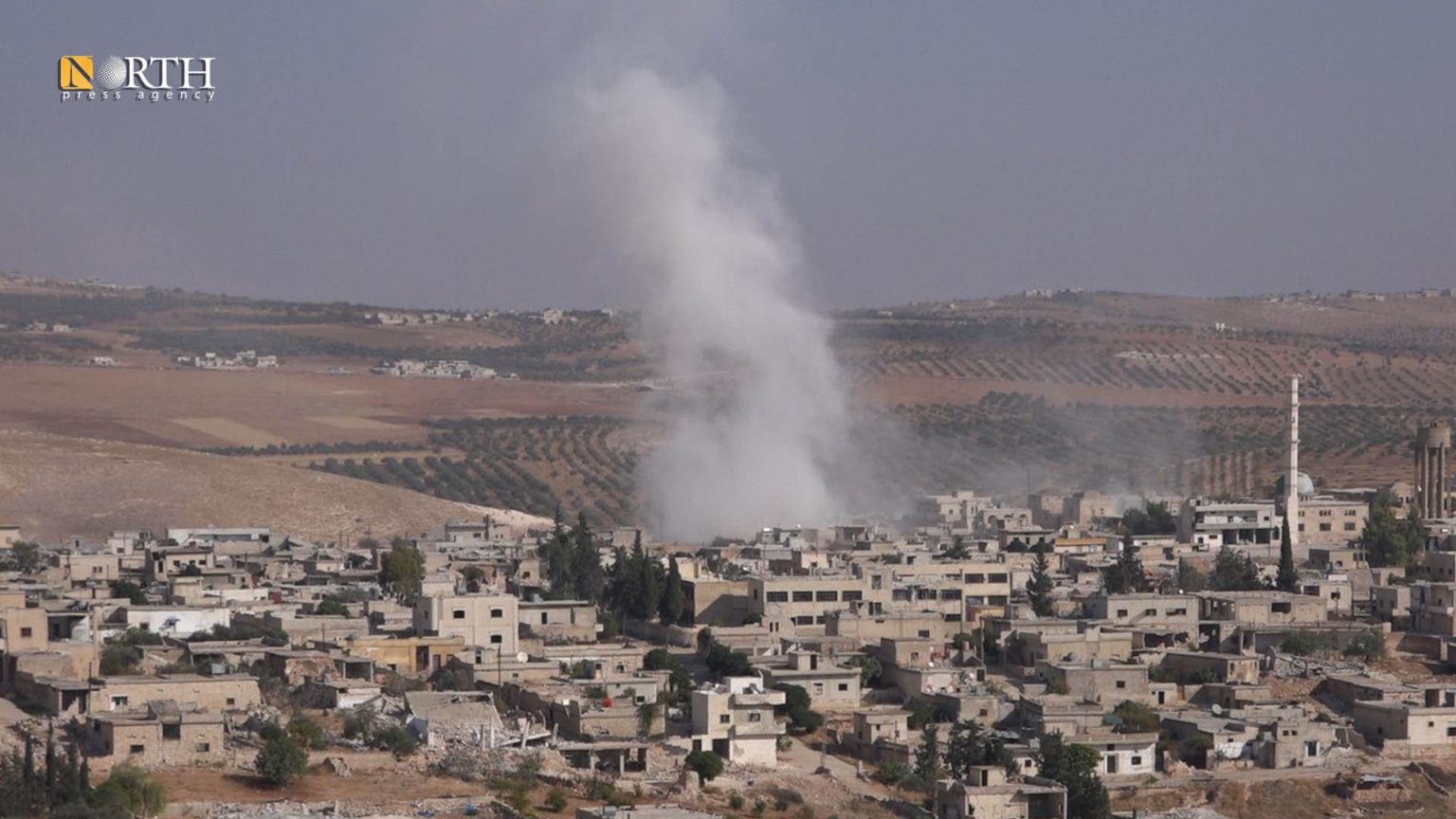 IDLIB, Syria (North Press) – On Friday evening, different areas in Idlib, countryside of Latakia and Hama, northwest Syria, witnessed renewing mutual shelling between Syrian government forces and Turkish-backed armed opposition groups.
The government forces targeted the villages and towns of al-Fatira, Kafr Oweid, Kafr Lata, and the vicinity of Kansafra and al-Bara in Zawiya Mountain, south of Idlib, with heavy artillery shells and missiles, local military sources told North Press.
The shelling targeted neighboring villages of the Ghab Plain, west of Hama, where the government forces stationing in Jurin Camp targeted the outskirts of the town of al-Ziyarah and the village of Khirbat al-Naqus, the source added.
Additionally, Tuffahiyah region in Jabal al-Akrad, northeast Latakia, witnessed artillery and missile shelling, according to the same sources.
In response, Turkish-backed armed groups shelled the government forces and the groups belonging to them that are stationed in Jurin Camp and the villages of Bahsa and Foro in Ghab Plain, west of Hama, with heavy artillery shells, as government official media outlets released that those areas were subjected to shelling without human losses reporting.
Reporting by Bara' al-Shami