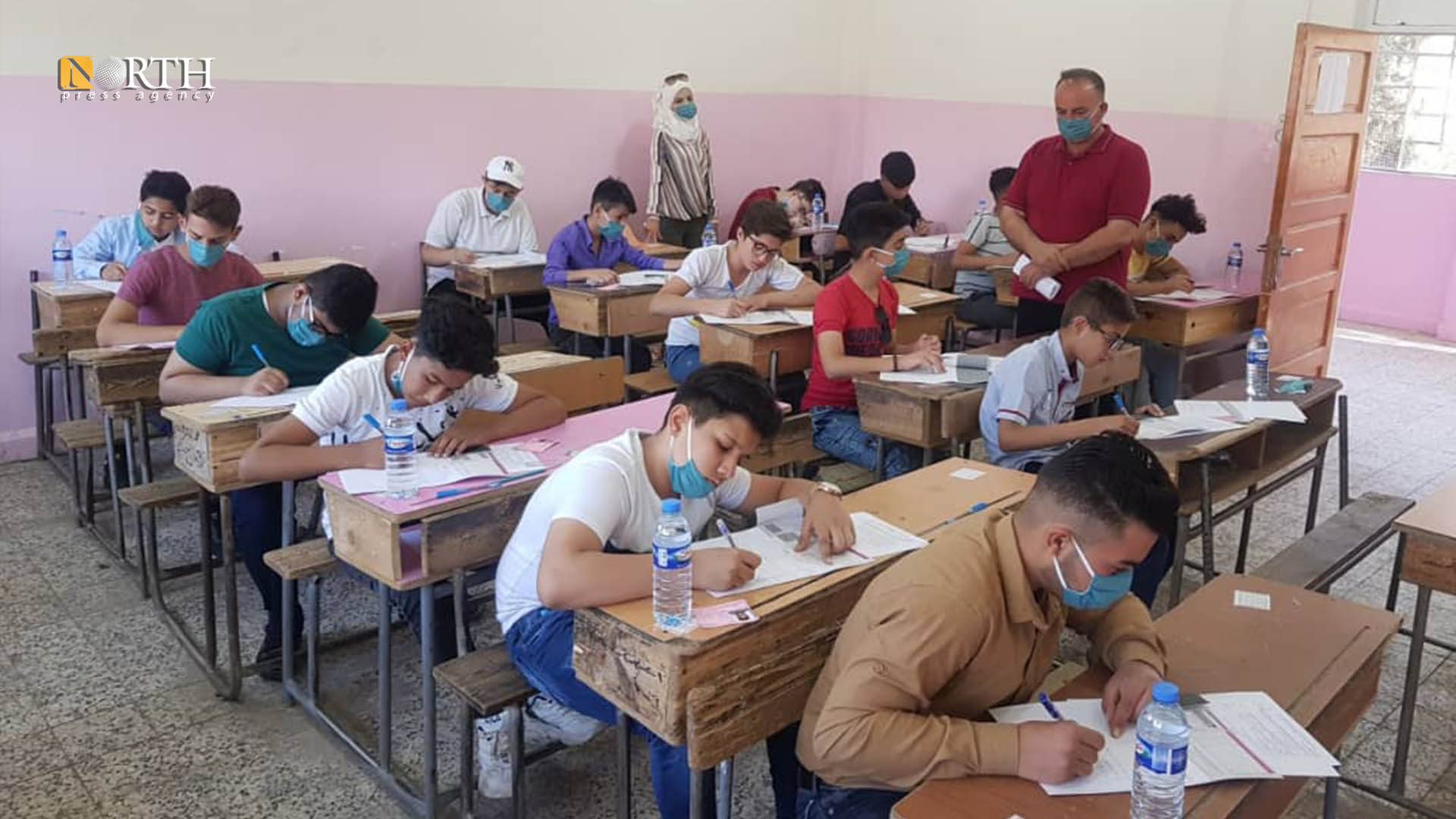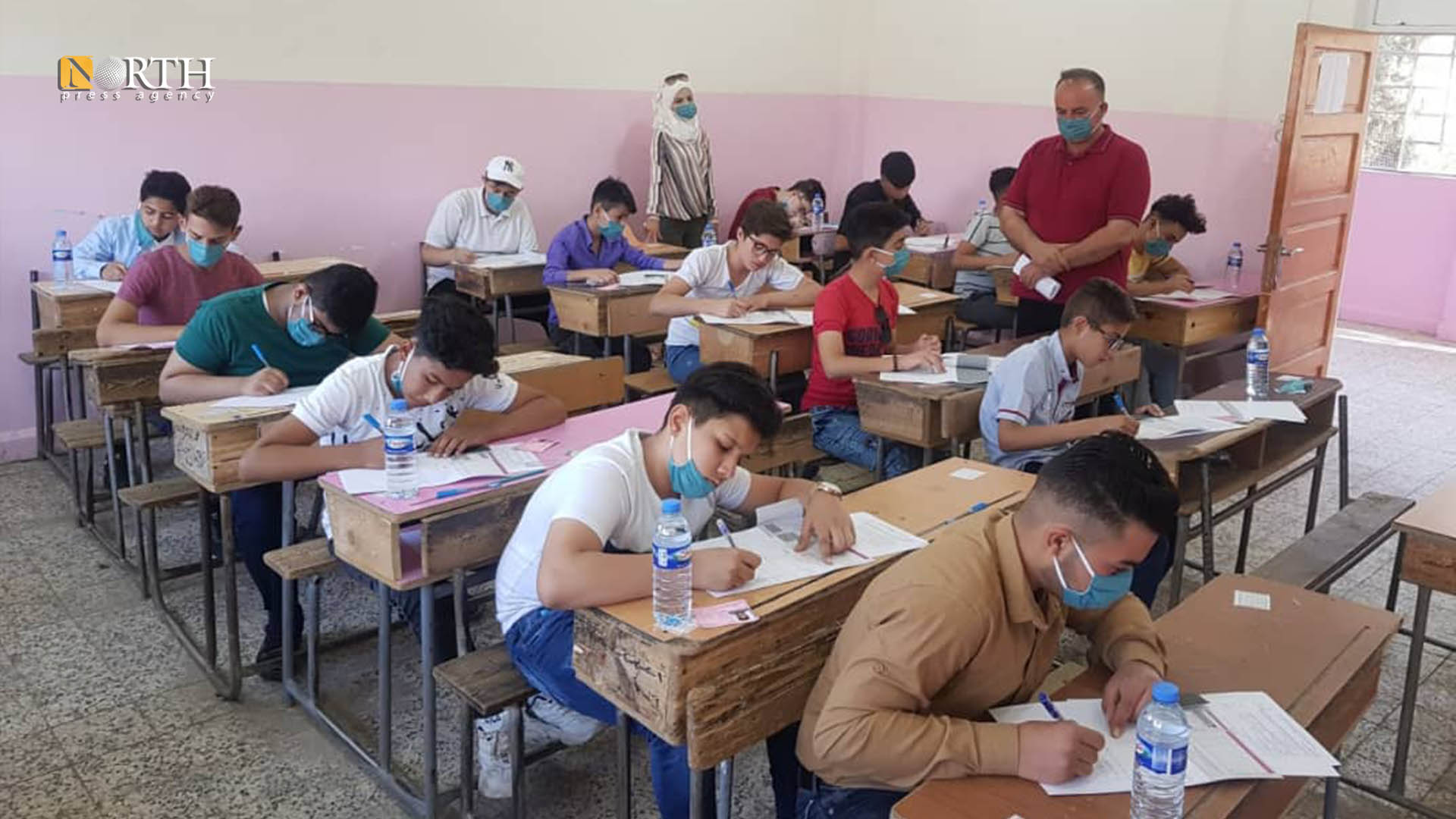 ALEPPO, Syria (North Press) – In preparation for a high school certificate of the scientific branch, Fou'ad Sebsebi registered his daughter in a private educational institute in Halab al-Jadida neighborhood in Aleppo, north Syria.
The institute provides intensive courses for both preparatory and secondary certificates in its scientific and literary branches, with a registration fee of about 1,200,000 Syrian pounds (SYP) annually, starting from summer to examination time.
As other parents, Sebsebi resorted to private institutes "as a result of negligence found in educational content in public schools."
Sebsebi paid 500,000 SYP as a down payment, and will pay 60,000 SYP monthly for ten months – this is without factoring in transportation costs, which can reach 11,000 per month.
Despite the high registration payments of private institutes, he believes that "there is no other choice; though these sums burden us, they determine our children's future, which would have been lost if we kept them in public schools."
According to UNICEF, "The education system in Syria is overstretched, underfunded, fragmented and unable to provide safe, equitable and sustained services to millions of children."
"Children who are able to attend school often learn in overcrowded classrooms, and in buildings with insufficient water and sanitation facilities, electricity, heating or ventilation," according to a joint Statement on International Day of Education by Muhannad Hadi, Regional Humanitarian Coordinator for the Syria Crisis, and Ted Chaiban, UNICEF Regional Director for the Middle East and North Africa.
"Mandatory choice"
The public education system is heading towards failure, "and all types of the private education becomes a mandatory choice for those who wish for a bright future for their children," Muhammad Najar, a retired math teacher residing in Aleppo, said.
The retired teacher prefers subjecting his daughter, who will sit her exams for her preparatory certificate next year, and son, who will sit his high school exams for private courses, "in order to gain high marks that will allow them to complete their educational journey."
Najar criticized private institutes and schools for not implementing the Ministry of Education's circular regarding premiums. "The minimum premium for private institutes or schools is 1,000,000 SYP, and the number can be increased according to the school, the neighborhood, and the services it provides," he explains.
On June 3, Education Ministry issued a circular allowing private schools whose annual premiums are less than 500,000 SYP to increase the premiums, except for those with more than 500,000 SYP payments.
"Exploiting"
Najar accused the government of "negligence and not implementing the needed procedures to improve the education situation by first increasing teacher's incomes, changing curricula and developing infrastructure of schools."
"Registration for summer courses in private institutes and schools is witnessing a remarkable turnout by residents," Abdulkarim al-Haji, physics teacher in a private school in al-Shahba Neighborhood in Aleppo, said.
Some courses include summer leisure activities, adding to them some school subjects, especially English, and scientific subjects as physics and math.
Owners of private schools and institutes are exploiting the residents by raising premiums and expenses, al-Haji stated.
Some private schools take a premium of 200,000 SYP in exchange for a two-month education and leisure course for younger age groups.
However, al-Haji believes that these premiums are big in comparison with income of a teacher at a private school, "where a teacher makes, at best, 150,000 SYP monthly and the rest of the money goes to the private schools' owner."
Reporting by Najem al-Saleh