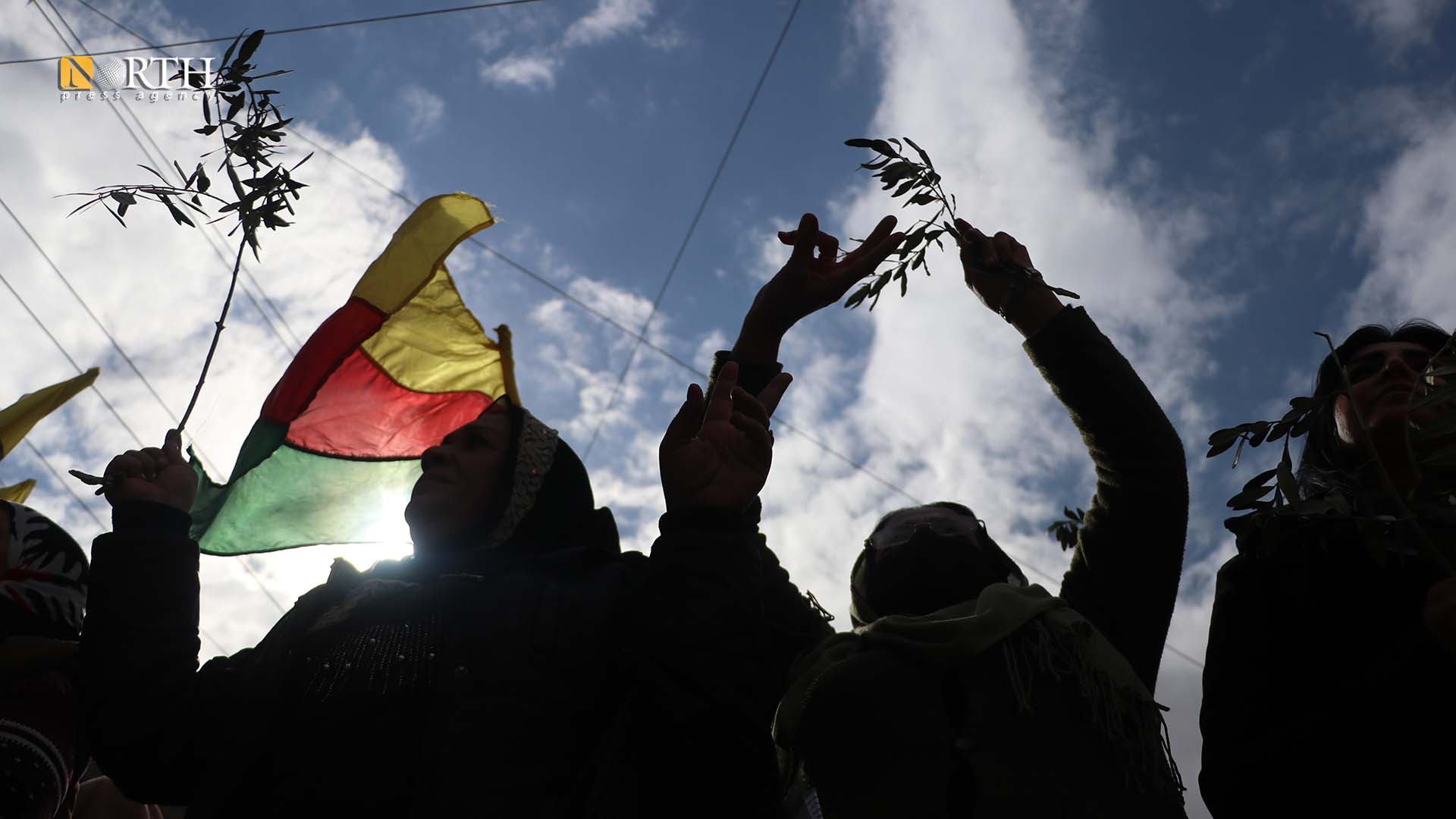 QAMISHLI, Syria (North Press) – In their 2021 annual report, the US Commission for International Religious Freedom (USCIRF called on the US government to officially recognize the Autonomous Administration of North and East Syria (AANES) as a legitimate local government.
The USCIRF is a bipartisan commission formed in 1998 which monitors the conditions of freedom of religion in other countries.
Members of the USCIRF have previously expressed support for the recognition of the AANES. During an October 2020 visit in an individual capacity to the AANES, then-vice-chair Nadine Maenza stated that "the US should take our recommendations to give political recognition to the Autonomous Administration of North and East Syria, lift sanctions on the area that they govern, and pressure Turkey to withdraw."
USCIRF's recommendations regarding the Autonomous Administration have increased and become more specific over the years; the AANES was first mentioned in USCIRF's 2019 report in which they called for the inclusion of "representatives of the autonomous administration of Kurdish-majority northeast Syria" in UN-sponsored peace talks.
Though the USCIRF's 2020 report did not specifically call for political recognition, it did call for further diplomatic engagement with the AANES and continued support via NGOs and other international partners, and for Turkey to provide a concrete timeline of its withdrawal from Syria and stop "religious and ethnic cleansing" in the regions it occupies.
The 2021 report is unprecedented in its language, recommending that the US government "recognize the AANES as a legitimate, local government, and accordingly expand U.S. engagement with its institutions," adding that the government should also lift Syria sanctions from all AANES-held areas and insist on the AANES' inclusion in international peace talks in the UN regarding UN Security Council Resolution 2254, which calls for a political solution to the crisis in Syria.
This is the first instance of a political entity in the US officially calling for the recognition of the Syria's Autonomous Administration. Though many officials, including Republican Representative Ralph Abraham, Democratic Senator and Iraq War veteran Tammy Duckworth, and former head of US Central Command General Joseph Votel, have called for greater support of the Syrian Kurds, the SDF, and pressure on Turkey, this is the first time a government commission has called on Washington for official recognition.
US-based Kurdish affairs researcher Meghan Bodette told North Press that the report's greatest achievement is its recommendation for "the imposition of sanctions on actors responsible for human rights violations in Turkish-occupied regions of Syria," adding that in the face of undeniable evidence of persecution of religious and ethnic minorities and other vulnerable groups in these areas, "punishing the perpetrators would send a clear message that this behavior must end, and help pave the way towards bolder action on the issue of the occupied areas."
Prepared by Lucas Chapman