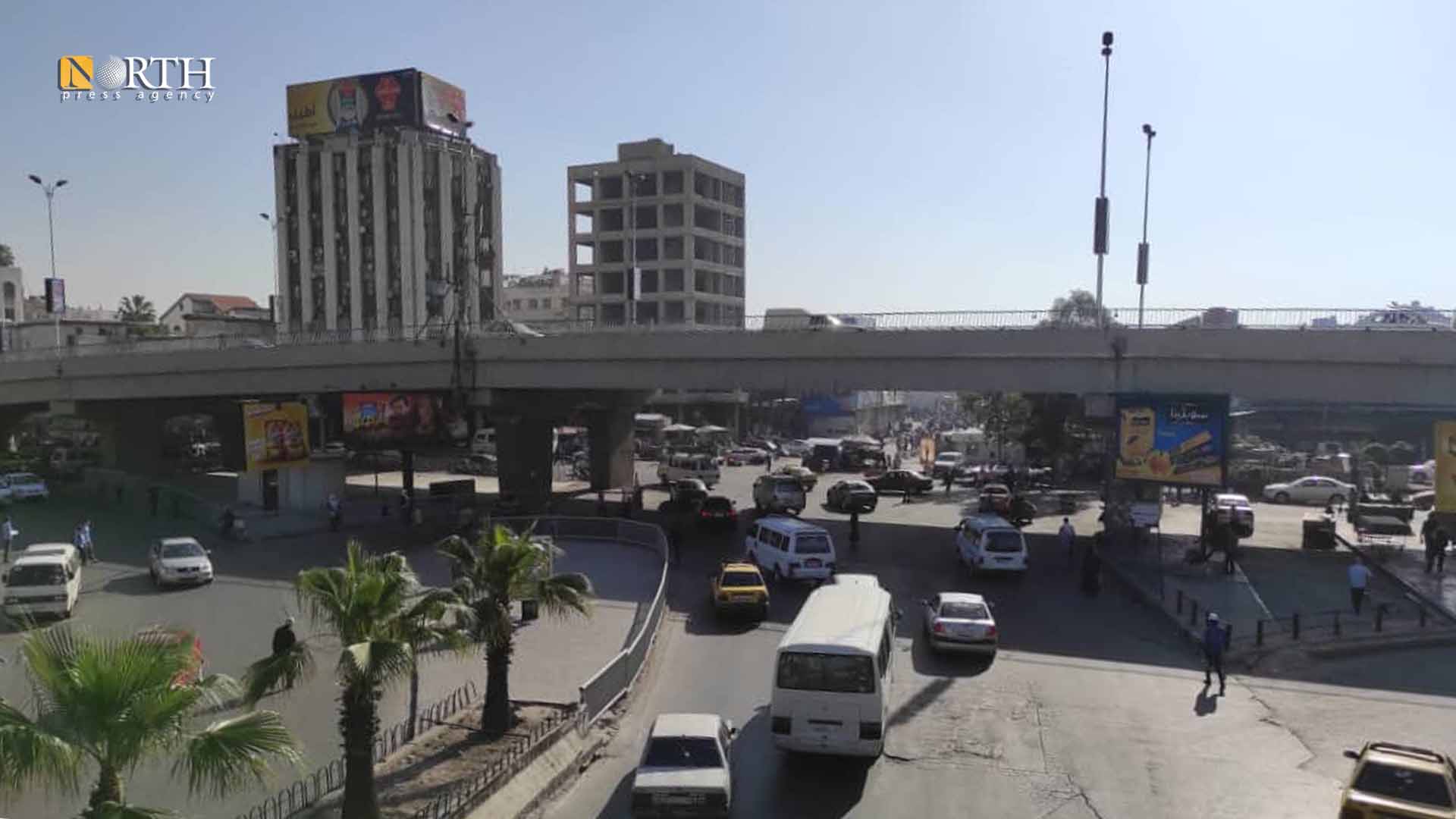 DAMASCUS, Syria (North Press) – Dismissal of Director General of Customs, Fawaz al-As'ad will not gain positive results in terms of controlling smuggling and reducing custom corruption, an economic expert, residing in Damascus, said on Wednesday.
"Syrian Institution of Custom is a mobile hotbed of corruption that is not affected with power transfer from one director to another," he told North Press.
"Rehabilitating customs and controlling smuggling outlets need a real vision and technical management, rather than void words and slogans," the expert, who preferred to stay unnamed, stressed.
In April, pro-government al-Watan newspaper revealed about decisions issued to seize funds and arrest a number of officials of Syrian government customs.
The decisions were directed against a senior customs broker, and that eight persons were arrested, of which departments' chiefs, employees at Jdaidit Yabws Border Crossing point with Lebanon, Nasib Border Crossing with Jordan, and Customs Directorate of Damascus, according to al-Watan.
Policy of transferring power
On May 2, the Syrian Prime Minister, Hussein Arnous, issued a dismissal decision against Director General of Customs, Fawaz al-As'ad without mentioning the reasons.
"He was dismissed due to his negative role in countering corruption in this vital sector," al-Watan stated.
Al-As'ad could not control smuggling, and failed to stop it which affected markets' move, according to al-Watan.
"He also failed to manage the network of custom brokers and dissolve the corrupt groups within this department."
Meanwhile, some sources linked between al-As'ad dismissal and scandals of smuggling drugs, which come from Syrian government-held areas, through Syrian ports to different countries in the world.
In December 2016, government agencies reported about the dismissal of the former Directorate of Custom Majdi al-Hikmiya and the assignment of Fawaz al-As'ad to replace him in countering and controlling smuggling.
Smuggling through border official outlets
Legal border crossings manipulate customs data of goods' inspection in addition to smuggling stuffs under their knowledge and supervision in turn for large bribes, reports revealed.
"If smuggling takes place through official border crossings, so, how will the condition be in the illegal outlets, through which local markets become filled with smuggled goods from Turkey and other countries," the economic expert said.
Syrian Custom Directorate has the right to carry out inspection operations not only on border crossings but also throughout Syria, he believed.
Months ago, custom patrols raided some markets in Damascus and Aleppo raising resentment among traders and industrialists in Aleppo, so that al-As'ad met with representatives of Aleppo Chamber of Commerce and they concluded to prevent custom patrols from entering to the city markets.
"Al-As'ad dismissal will not be the appropriate step to stop smuggling and getting goods even weapons through Syrian borders," the expert noted.
"Residents and traders of Damascus were optimistic when assigning al-As'ad, whom they thought good and would facilitate processes of transferring goods without paying bribes, and they also will be optimistic regarding the new assigned one," he stated.
Reporting by Aram Abdullah