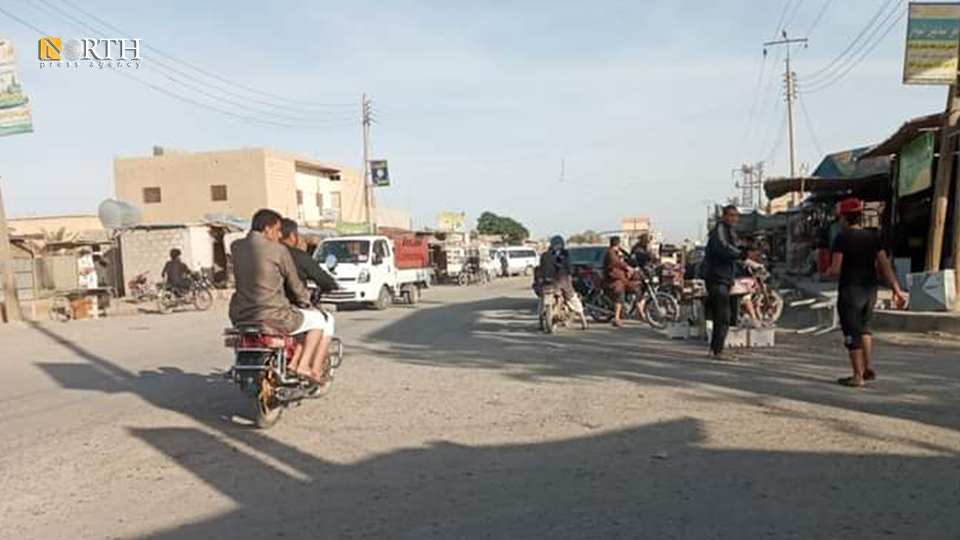 DEIR EZ-ZOR, Syria (North Press) – On Tuesday, a person said to be affiliated with ISIS, was killed in a drone targeting in the town of al-Shanan, east of Deir Ezzor, eastern Syria.
A military source from the town said that a person was killed after leaving a mosque in the town, as a result of being targeted by a drone.
After the targeting, the Syrian Democratic Forces (SDF) imposed a security cordon on the town.
Earlier on Tuesday, gunmen wearing Afghan dress, (used by ISIS members) raised ISIS flag after setting up a security checkpoint for about an hour at the entrance to the town of al-Zer, east of Deir ez-Zor.
A local source from the town told North Press that the gunmen checked the identities of passers-by, and confiscated several mobile phones under the pretext of "forbidden and evil."
Recently, eastern countryside of Deir ez-Zor has been witnessing intensive kidnappings and assassinations that ISIS, who are seen wearing their Islamic cloths shouting their own slogans, claimed responsible for.
Reporting by Muhammad Ali