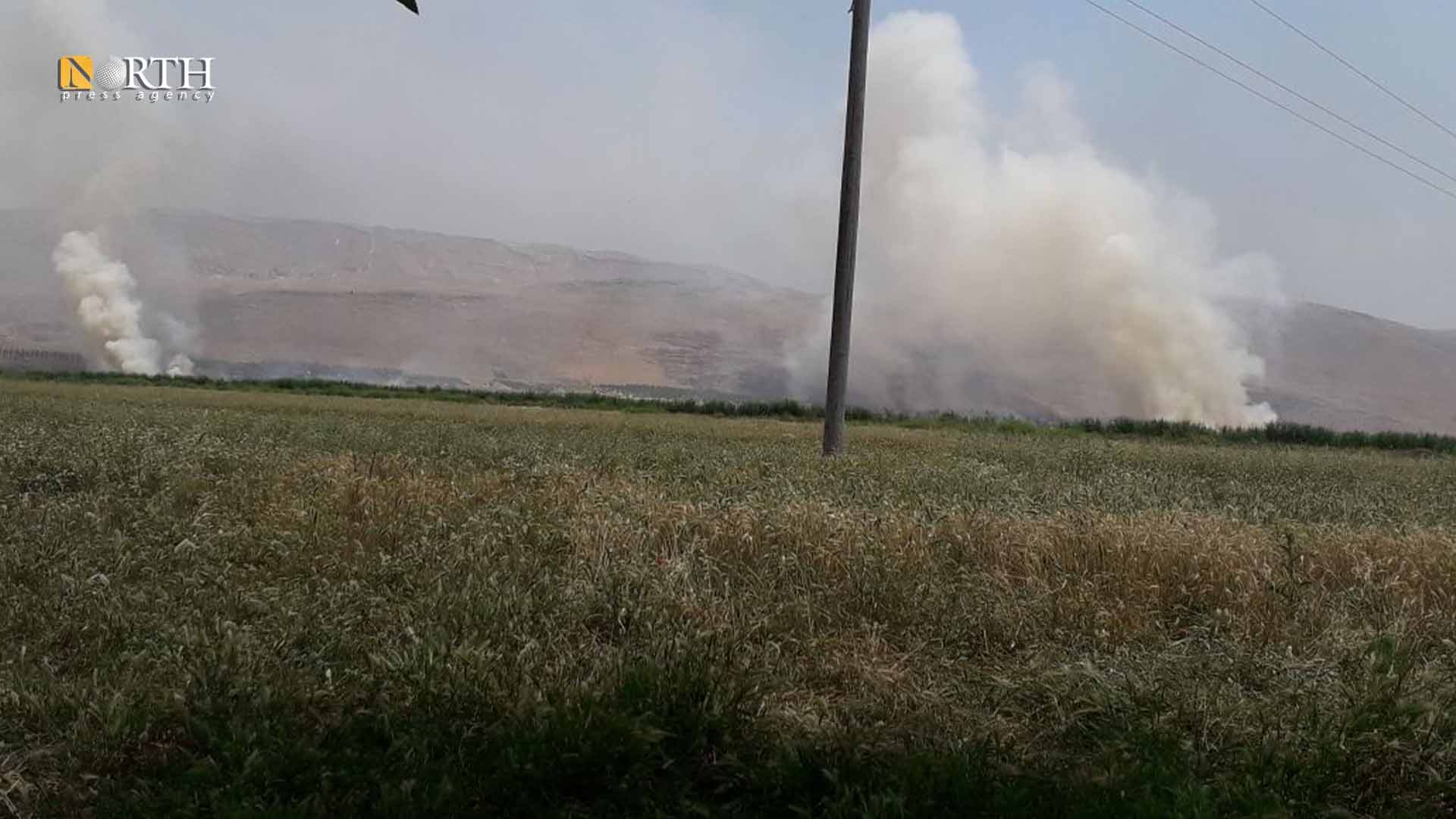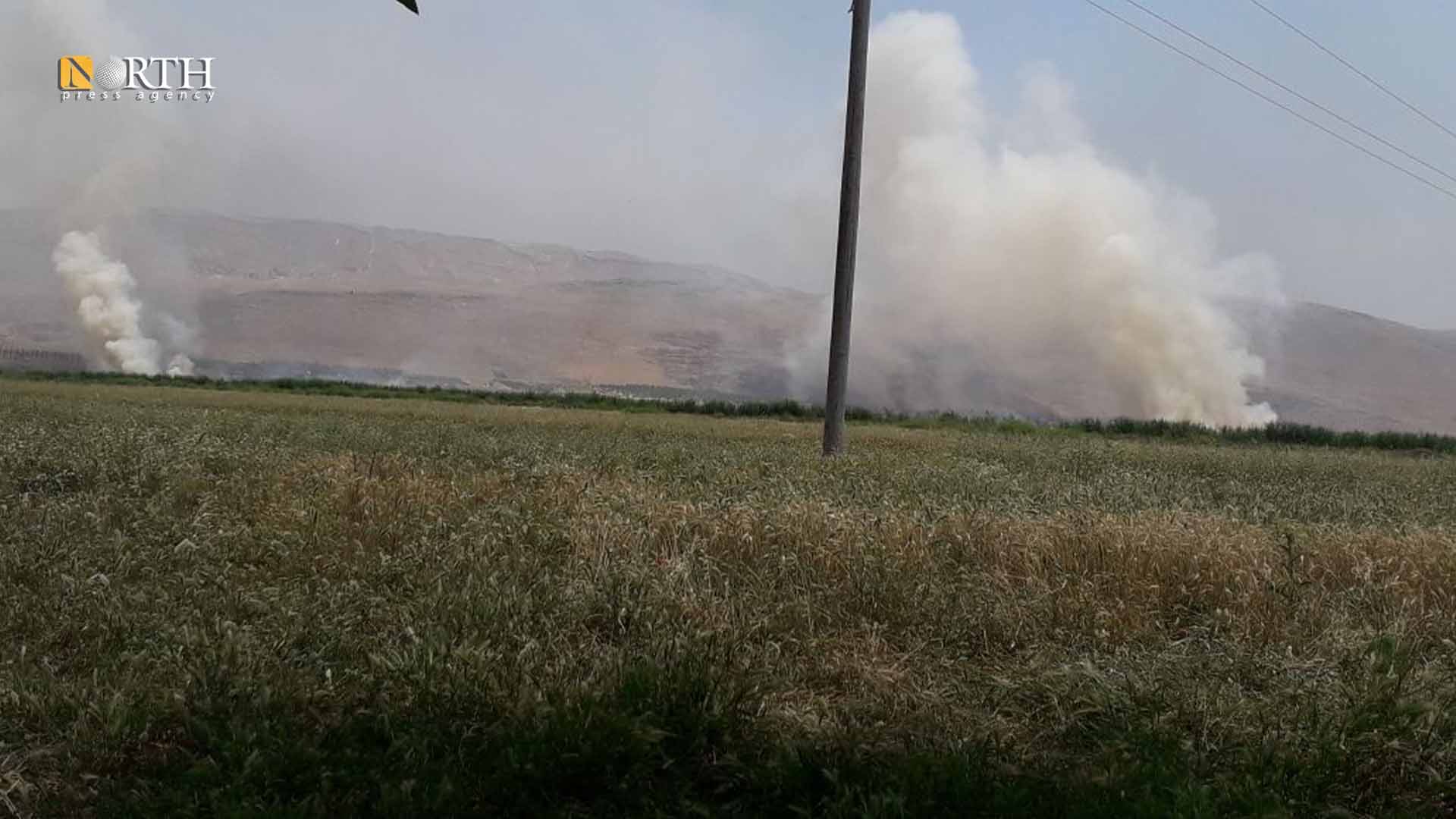 IDLIB, Syria (North Press) – On Tuesday, large fires broke out in agricultural lands in Ghab Plain region, west of Hama, as a result of Syrian government bombing.
The Syrian government forces targeted the agricultural lands surrounding the villages of Zizoun, al-Ziyarah, and Tel A'war in Ghab Plain region, west of Hama, with heavy artillery shells, Civil Defense sources in the opposition-held areas told North Press.
The sources added that bombing the agricultural lands led to the outbreak of fires in wheat and barley crops.
The Syrian Civil Defense teams (organization active in opposition areas) have worked to extinguish the fires that raged in the agricultural lands since this morning, and the affected land area was estimated at about two hectares, according to a source of the Civil Defense.
Reporting by Bara' al-Shami