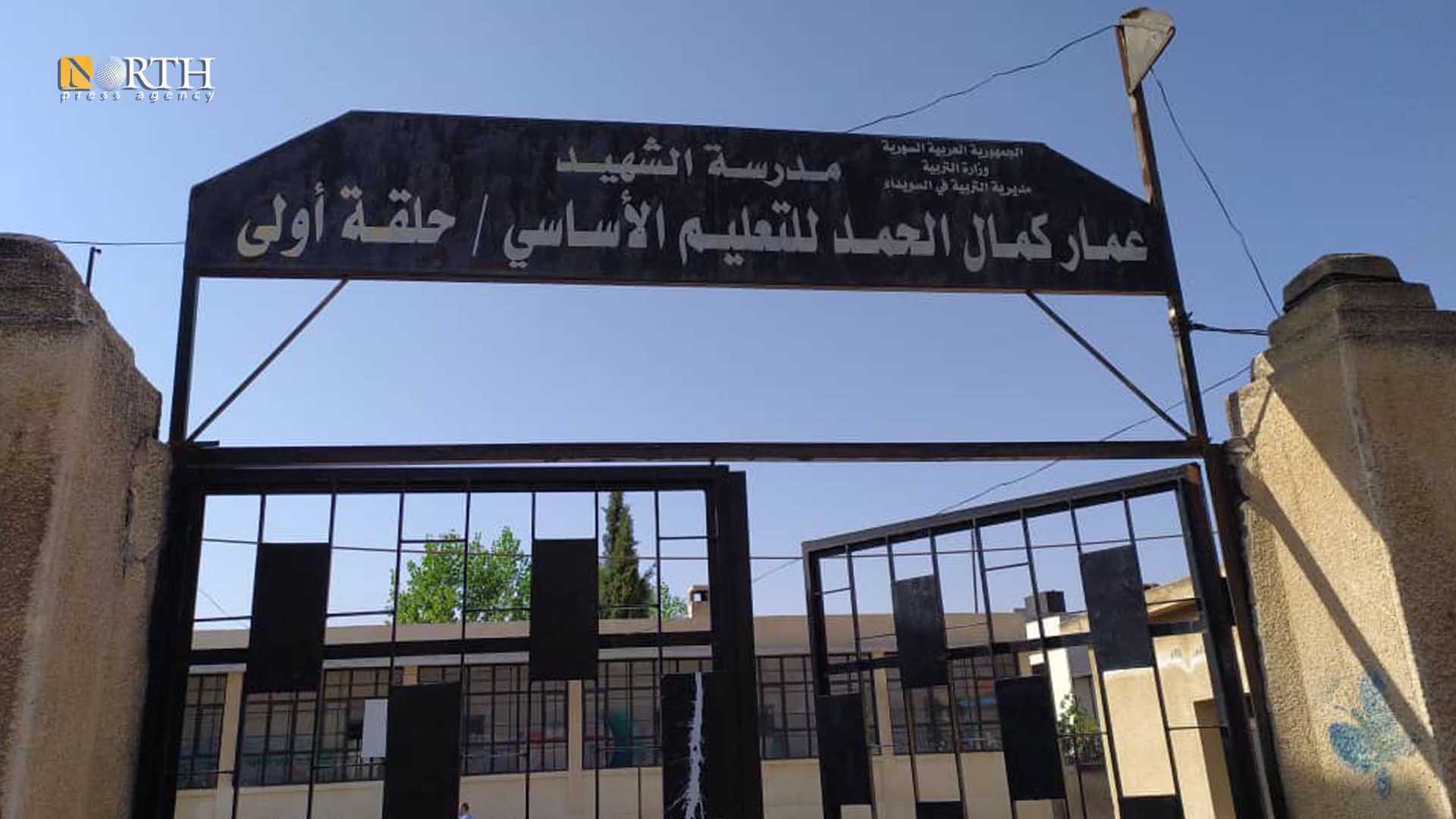 SUWAYDA, Syria (North Press) – After ending schooldays as a result of coronavirus rapid outbreak, children of Restom Khayrat, a pseudonym for a resident of Suwayda, south Syria, are spending their time playing at home and in the neighborhood's alleys in light of Ministry of Education's failure to find other alternatives.
School drop-out without finding alternatives to complete these intensive and complex curricula pushed them to resort to the expensive private courses, according to Khayrat.
In light of the increasing number of coronavirus infections, the Syrian government Ministry of Education suspended schooldays in elementary, intermediate, and Kindergarten classes except for ninth class and high school, on April 3.
However, schooldays in all classes in Suwayda finished as a result of the increasing numbers of coronavirus cases.
Due to the failure to complete the curriculums in these classes, big number of students resorted to special courses in order to compensate their education loss though they are sufferings from stifling financial crisis.
Students' parents attributed the decision to end schooldays to fuel crisis and government's confusion in light of the deteriorating and declining education reality in Suwayda.
Although Salam Rashid, a mother of two intermediate school students, believes that ending schooldays is a good step amidst coronavirus outbreak, "but they should release a series of education alternatives such as online education to compensate the education loss."
Rashid pointed out that the government failed to assume its responsibilities for the completion of curricula confusing students as a result of the education loss this year.
Meanwhile, she is unable to secure expenses of the special courses in light of the deteriorating living conditions she is experiencing.
Yesterday, the media office of the Ministry of Health of the Syrian government recorded 79 new coronavirus infections and 7 deaths in its areas of control.
"The Ministry of Education lacks alternative education plans," said Muhsen Nawwar, a pseudonym for an education mentor in Suwayda Education Directorate.
"Ending education process by a government decision without setting alternatives allegedly to counter coronavirus outbreak is a false pretext," he added.
To meet the preventative measures against coronavirus, they can hold online education sessions, teach through technology, or form small education groups under the supervision of School Health, "all these methods are effective in completing education process," according to Nawwar.
Compensation of the education loss in advancing classes is teachers' responsibility next year, Salem Awad, a pseudonym for a government official in Suwayda Education Directorate, said, without elaborating about the intending mechanisms in compensating the loss.
"The health of the students and their families is most important than education in light of coronavirus pandemic afflicting the country," he added.
Reporting by Sami al-Ali