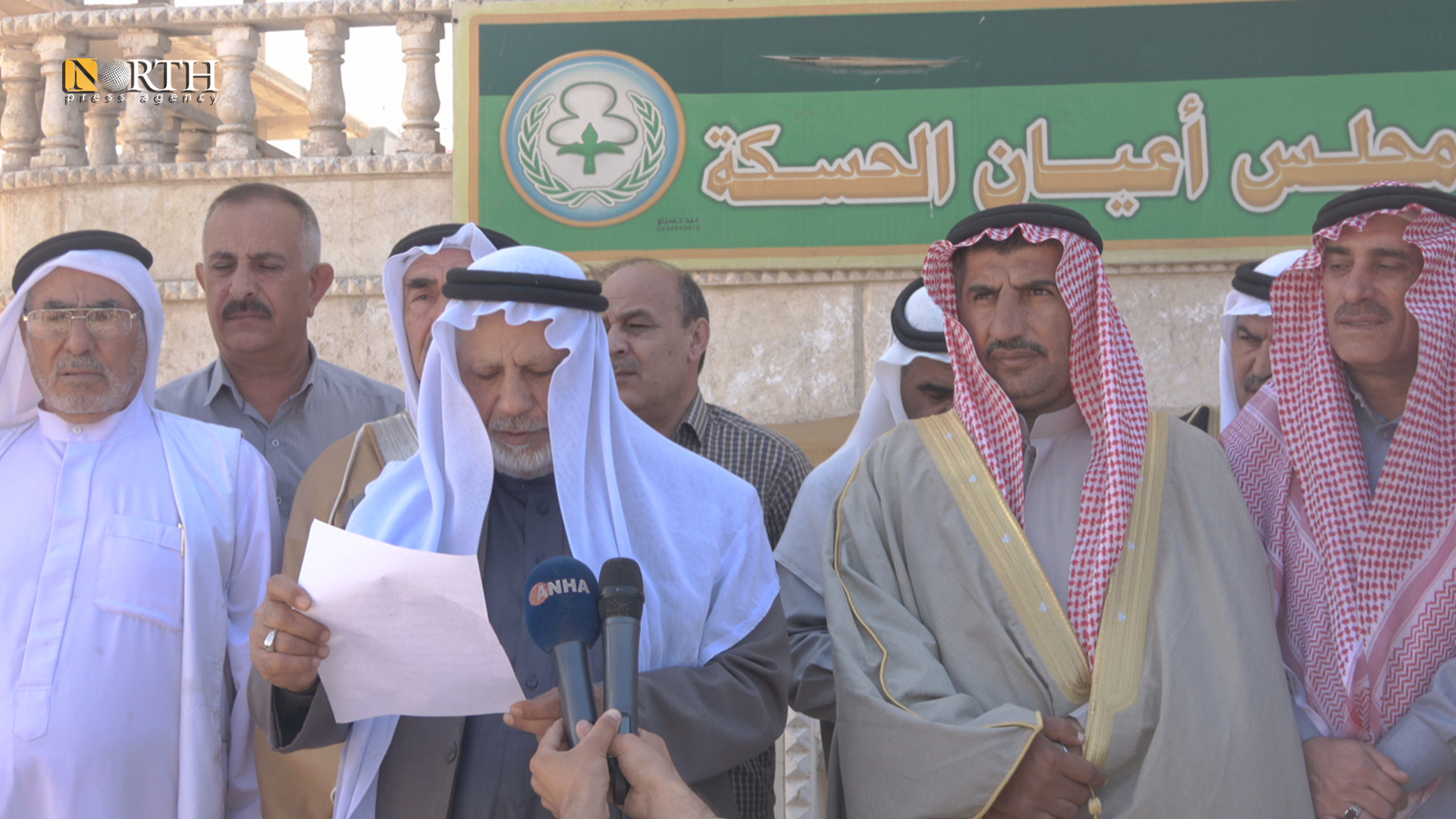 HASAKAH, Syria (North Press) – On Saturday, sheikhs and notables of Jazira reigon, northeast Syria, issued a statement in which they strongly condemned the international silence regarding the criminal practices committed by Turkey and its mercenaries by cutting off water from the city of Hasakah and its countryside, northeastern Syria.
"Turkey and its mercenaries are still committing the most heinous inhuman crimes against the Syrian people by cutting off drinking water from the city of Hasakah and its countryside," the statement said.
"In addition to the criminal approach, the Erdogan government cut off the Euphrates water from the Syrian and Iraqi people, throwing out all the conventions and norms," the statement added.
The sheikhs and notables "strongly condemned and denounced the international silence" and appealed to UN Security Council, the Arab League and human rights institutions to put an end to the criminal practices committed by the Turkish Justice and Development Party (AKP).
"Since the beginning of the crisis, Turkey has been sending terrorists to us, and cut off water and electricity," Akram Mahshosh, deputy secretary general of the Conservative Party, told North Press.
He added that cutting off water "is nothing in comparison of occupying our regions and conducting demographic change."
"We demand the international organizations to deter terrorism and criminality of the Turkish government against the people of northeast Syria," Mahshosh concluded.
For more than three months, Turkey has limited the flow of the Euphrates into Syria, depriving large numbers of people of usable water. Turkey reduced the flow of water from the Euphrates River into northeast Syria's dam gradually, reducing the amount of water received to unprecedented lows.
Turkey keeps water in six dams, the largest of which is Ataturk Dam, the second largest in the Middle East, with a storage capacity of 48 billion m³, violating the international agreement they signed with Syria in 1987 which stated that Syria's share of water coming from Turkey is 500 m³ per second.
The water flow to the Euphrates River is now limited to less than 200 cubic meters, according to the General Administration of Dams in Northeastern Syria.
Reporting by Dilbreen Moosa