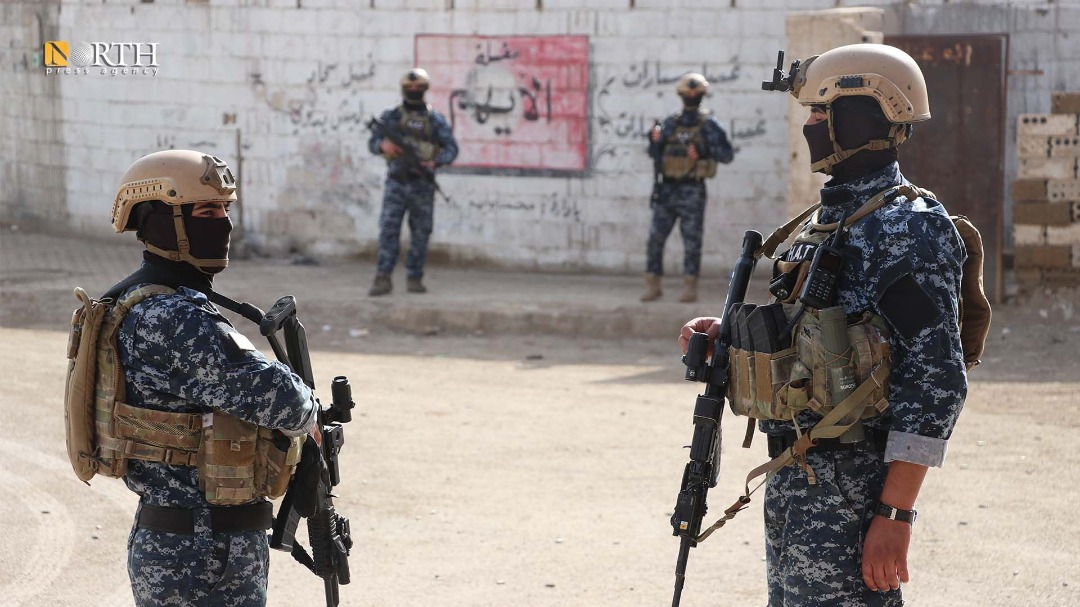 QAMISHLI, Syria (North Press) – On Thursday, an informed local source said that the Internal Security Forces (Asayish) have reached an understanding with the Syrian government to end clashes in Qamishli city, northeast Syria, after two days of confrontation between them.
The source, who preferred to be unnamed, said that a meeting was held at the Qamishli airport between representatives of the Asayish and government officials, including the official of the 54th Regiment of the government forces, in the presence of an official from the Russian Military Police.
Both parties reached an understanding that would lead to an end to the clashes in the city, and the Asayish will retain the sites that it seized during the past 48 hours.
On Tuesday, the city witnessed clashes between the Asayish and groups of the pro-Syrian government National Defense (NDF), which continued until late on Wednesday night.
"A member of the NDF fired at a checkpoint of our forces at al-Wehda Roundabout in the city of Qamishli, which resulted in the martyrdom of one of our members," the Asayish said in a statement published late on Tuesday night.
Late on Wednesday, the Asayish captured a headquarters of the NDF known as "Lilo Detachment," in addition to security positions inside al-Tai neighborhood, west Qamishli.
During two days of tensions in the city, the government has not made any statement regarding the bloody clashes; even official media has not commented.
Dozens of civilians fled al-Tai neighborhood due to the clashes, where the Asayish secured them safe arrival to calm neighborhoods under its control.
The government delegation promised to hold accountable two officials of the NDF "who caused the outbreak of these clashes, with a Russian guarantee," according to the source.
Since 2012, the Autonomous Administration in North and East Syria (AANES) has been administering the regions of Jazira and other areas northeast Syria following the expulsion of the Syrian government forces by opposition militants and militant organizations.
The government forces control only small areas inside the cities of Qamishli and Hasakah known as the security square, in addition to several villages south of Qamishli.
Al-Tai neighborhood, which is under government forces' control, is considered a major stronghold for the NDF, which politicians, notables from the region and official of the AANES accuse of trying to sow sedition at the request of the government.
At the end of January, Hasakah witnessed mutual shootouts between government forces and the Asayish, which resulted in the killing of a member of the government forces.
At the time, government official media reported that it was an Arab tribal uprising against the Syrian Democratic Forces and the AANES.
However, officials in the AANES and politicians in the region accused government officials, primary among them the Hasakah governor, of seeking to "ignite Kurdish-Arab sedition in Jazira."
The General Command of the Asayish issued a statement in which it held "NDF groups responsible for sowing sedition between the region's communities."
Reporting by Hosheng Hassan