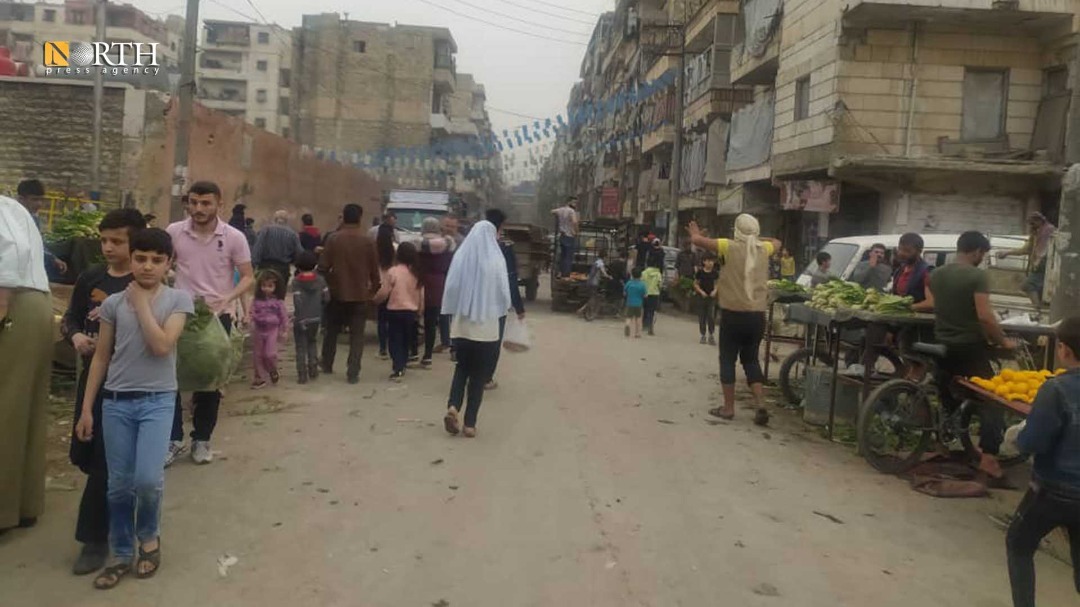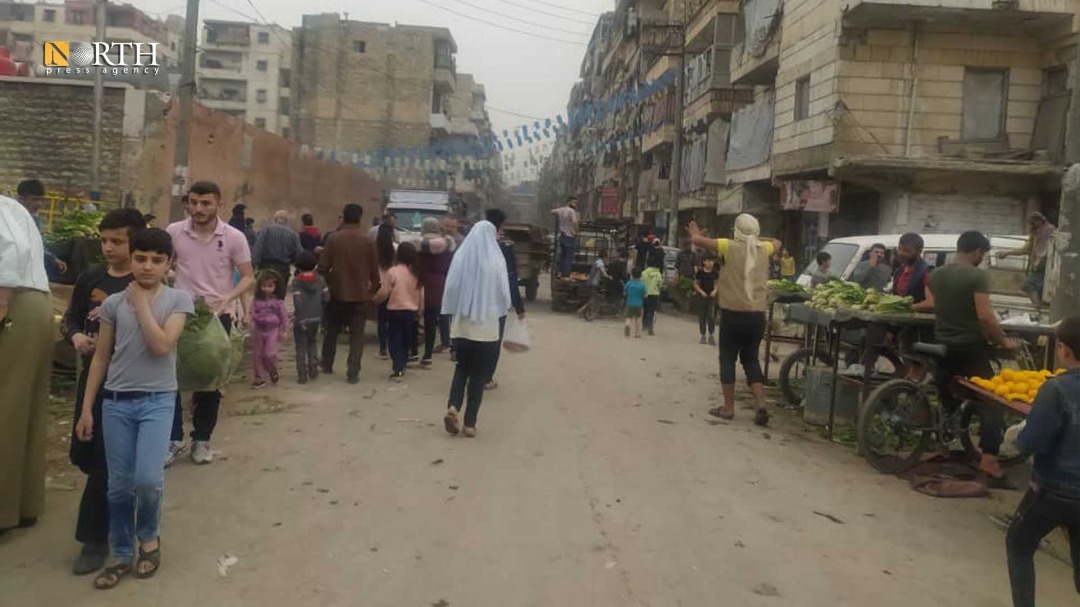 ALEPPO, Syria (North Press) – Residents in the city of Aleppo are complaining about the continued high prices and the absence of the government control over the markets despite the low exchange rate of the dollar, and the issuance of a presidential decree to control prices and protect consumers.
Prices are still high, especially in popular areas of the city, which are inhabited by ordinary people and those with low incomes.
"The prices of most goods and foodstuff are still high as if the exchange rate of the dollar is 3,800 SYP," Muhammad Ja'afar, a resident of Salah al-Din neighborhood, told North Press.
"For example, an egg carton is still sold for 7,000 SYP, and a 500-gram-box of tissues is sold for 2,500 SYP," he added.
The shops have not lowered the prices and that the shopkeepers are claiming that the goods are sold at high prices by the traders and importers, according to Ja'afar.
While Muhammad al-Hamad, from al-Sukkari neighborhood in Aleppo, said that it is more useful for the authorities to come to our neighborhoods to control prices.
"The popular neighborhoods are the most affected by raising prices. Our markets are uncontrolled or monitored, and the service committees prefer to conduct their rounds in the high-class western neighborhoods because the value of the bribe is more," he added.
He pointed out that the markets in their neighborhoods are left to chaos, as vegetables and fruits are expensive.
Reporting by Najm al-Saleh