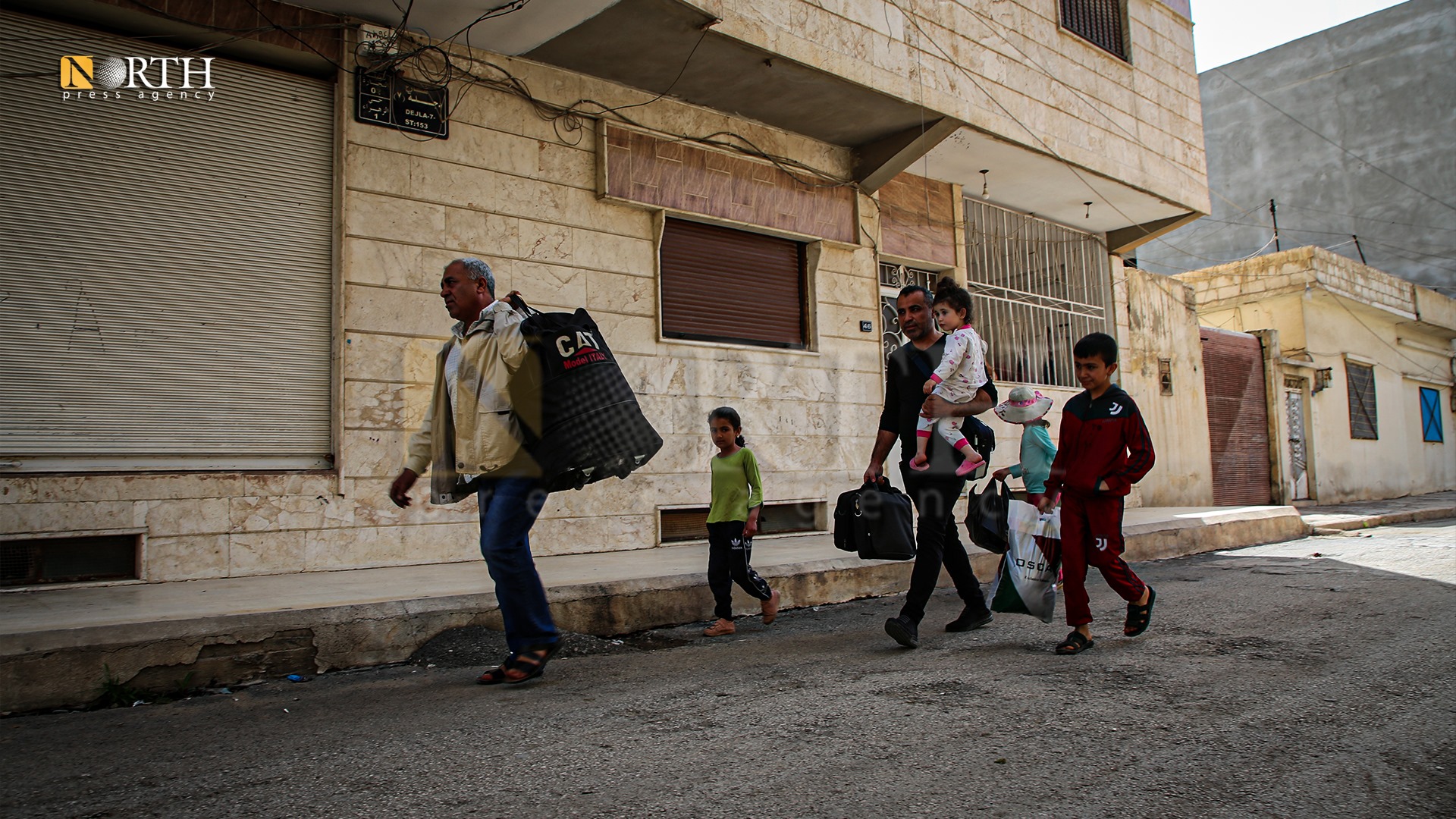 QAMISHLI, Syria (North Press) – On Wednesday, the Syrian government's militia group known as National Defense Forces (NDF) targeted a residential neighborhood in the city of Qamishli, with a mortar, amid the escalation of the clashes with the Internal Security Forces (Asayish).
A mortar shell fell on a residential building in al-Massaref neighborhood, south of the city of Qamishli, without any casualties reported, North Press correspondent said.
Military sources said that the shell came from al-Tai neighborhood, south of the city, which is considered as the stronghold of the National Defense.
A military source of the Asayish told North Press that the National Defense re-targeted their forces' positions in al-Tai neighborhood, south of Qamishli.
The Asayish forces have doubled the number of security points and checkpoints at the entrances to areas controlled by the government forces and the armed groups affiliated with them.
Since yesterday, fierce clashes have taken place between Asayish and the NDF after the latter fired at an Asayish checkpoint, and killed an Asayish member as a result.
Reporting by Hosheng Hassan